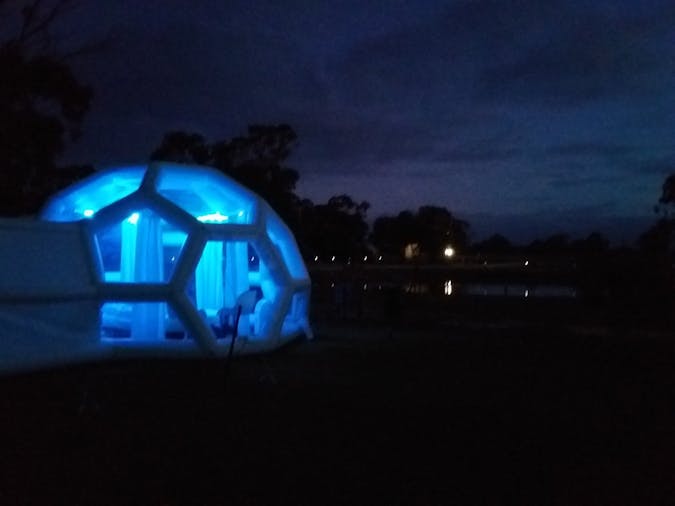 Coonawarra Bubble Tents
Price from $169
Overview
Our unique bubbles are just like a studio apartment, with portable toilet, sink and sleeping 2 in cozy comfort, summer or winter.

Warmer than any tent due to non-porous plastic walls, blow heater and electric blanket provided. King-size bed, modern furniture and gadgets provided. An improved but slightly miniature version of the big bubble, these unique single room + ensuite domains are held up with air frames and do not require and air lock.

They have day and night 360 degree views and privacy curtains. Made of durable clear plastic with air con and heating, the hex bubbles require no constant fans and are kept inflated all the time. Be the first of your friends to try staying in a bubble - there are only 4 in Australia, and only in South Australia - and this is it!
Booking.com Traveller Rating
Price
From $ 169 to $ 189