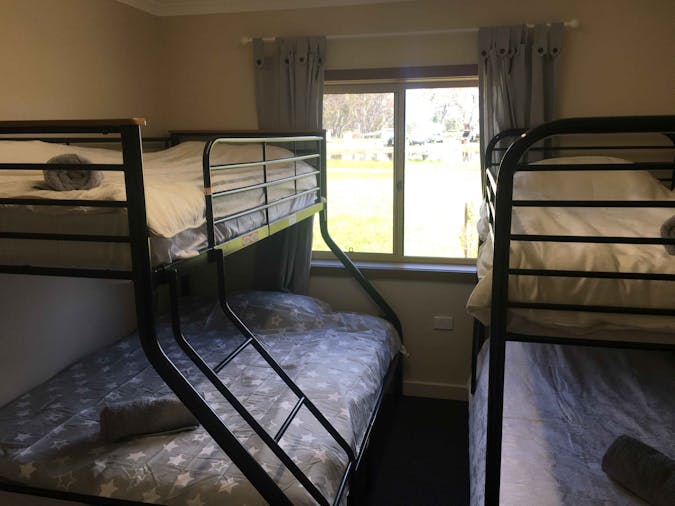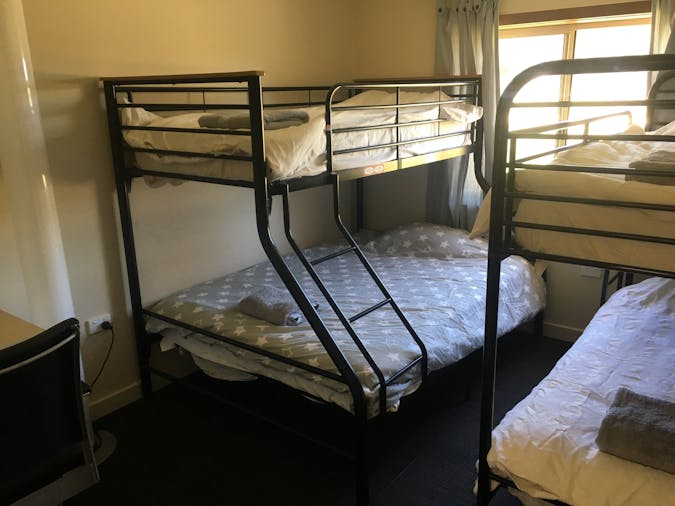 Overview
What's the difference between an ensuite cabin and a cabin room? Just a bathroom and $55 left in your pocket! Our cabin rooms don't have ensuites but they do have 5 new shower toilet units 10 metres away down the hall. If you just need a room and are not fussed about bathrooms, these are the smart option. And they sleep up to 5 people...Heating and fan included.
Total of 3, from $79 per night.
Cabin room 1 sleeps max 3, rooms 2 & 3 sleep 5.