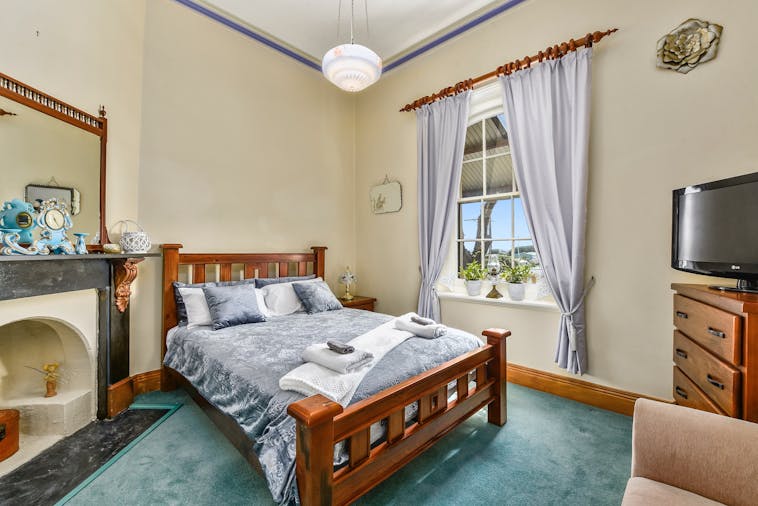 Overview
Hideaway at Rivoli Bay

This property has high ceilings, large rooms, thick walls to keep the summer heat out and features all the charm of yesteryear.
Soak up historical charm at the former Beachport Police Station built in the late 1800's..

The property contains "Hideaway" a 3 bedroom house that sleeps up to 8 guests and "The Palace" a self-contained studio (2 guests). Hideaway and The Palace are listed separately.

Original wood fire oven in 2nd sitting room still in working order for those cool nights, while outside the 2 original jail cells and stables remains reminding us of era's gone by.

Large bathroom with 2 vanities, walk in shower and spa.

A large undercover veranda encloses 2 sides of this historic house, perfect space for relaxing or entertaining with full protection from the elements.
The property host's a charming enclosed courtyard.
The original water well is a main feature of the landscaped rear garden.
Recently refurbished and fully self-contained.


Listen to the sounds of the waves rolling in while you relax in this historic property.

Short walk to the main street and beaches.

Guests will have private access to all parts of the main house, veranda and gardens.