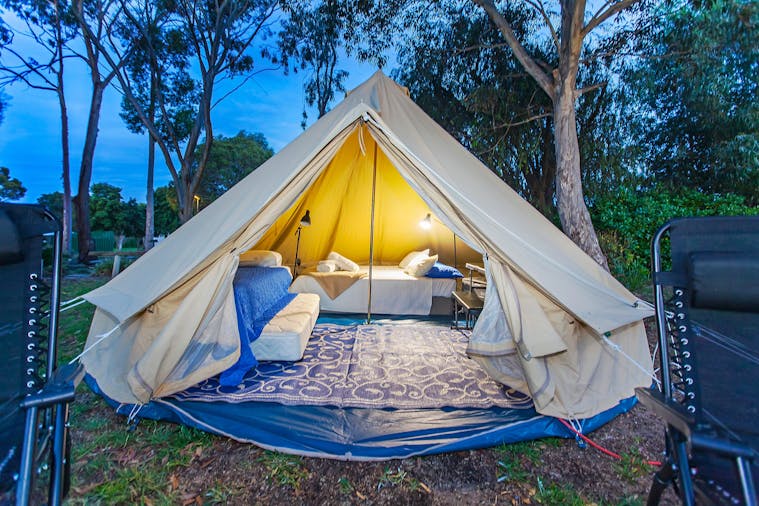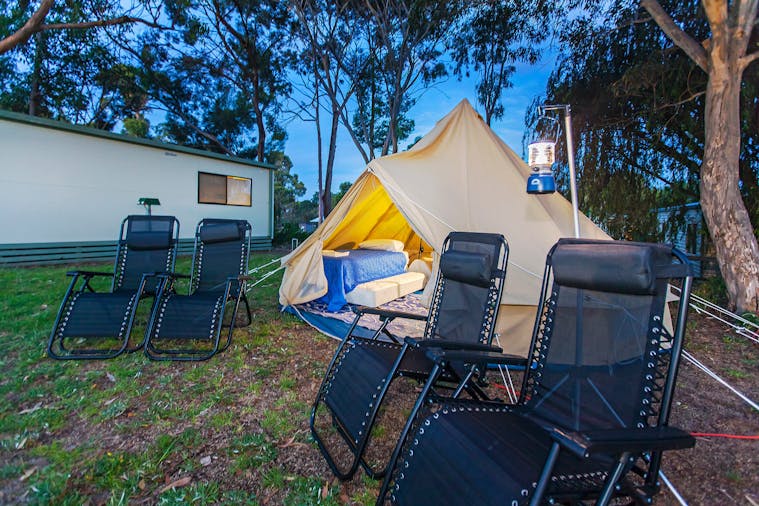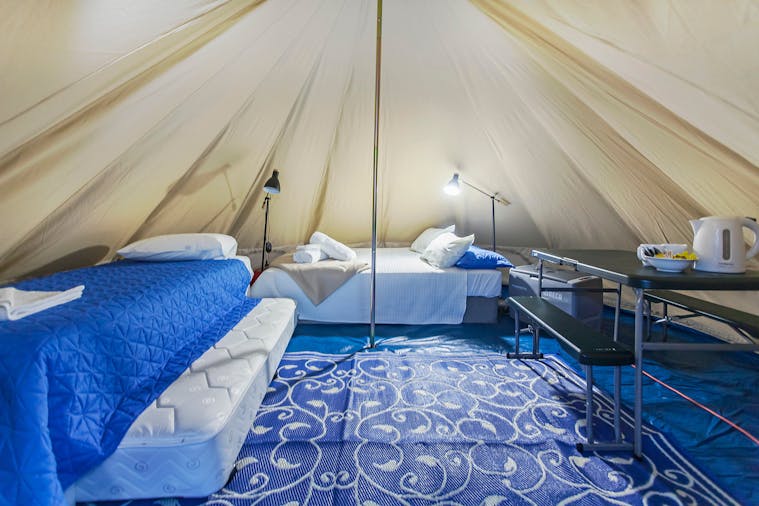 Overview
Wanting to go camping but feel like the amount of "stuff" you have to buy is overwhelming. Perhaps you baulk at the thought of spending the first and last few hours of every trip just setting up and packing away. Or maybe you just cant stomach the idea of sleeping on the ground.

We have the perfect solution. Our Glamping tents have queen and single beds, lights, fans/heaters fridge-esky and table and chairs for all. Just bring your clothes and suddenly you're camping.

Opposite our camp kitchen for all your cooking needs and just a 20 meter walk to the amenities block the Glamping tents combine the spirit of camping, with a bit of luxury and none of the hassle.