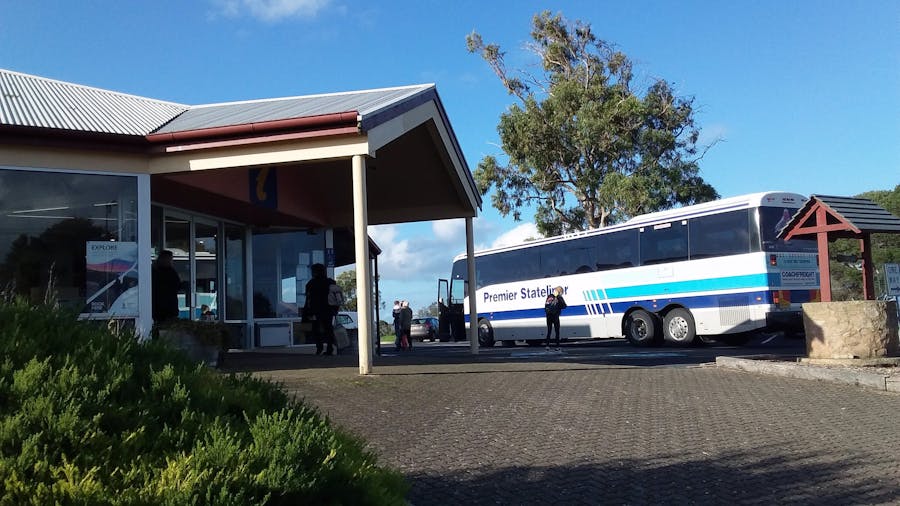 Millicent Visitor Information Centre
Overview
The Millicent Visitor Information Centre is your one stop shop for all your visitor needs!

Brochures, Maps, Free Wi-Fi, Books & a huge range of local souvenir and produce on offer or wander through the David Harris Room; a Gallery showcasing local artists.

It is also the entrance to the Millicent National Trust Museum. This Award Winning Museum houses the largest collection of horse drawn vehicles in the Southern Hemisphere. The Helen Hughes Costume Collection, Shipwreck room, Millicent Room and Farm Machinery Shed plus more.