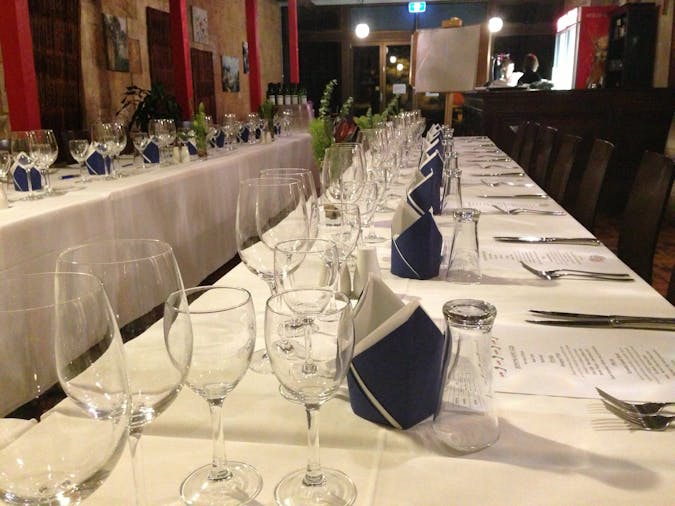 Overview
Many people are amazed by what Bompas has to offer. Not only are we a relaxing café serving barista-made coffee, light meals and locally sourced desserts, but we are also a popular restaurant (boasting a huge variety of meals), fully-licensed bar and function venue. Don't let that confuse you though – we are great at what we do!

At Bompas, we are passionate about food and our chefs source the freshest local produce to tempt and excite you. From farm to feather to fin, our menus are perfect for casual meals or more formal occasions. With an extensive wine list and mouth-watering desserts, come along and let the team at Bompas take care of you…

Join us for lunch and dinner 7 days a week and breakfast on weekends.

To book a table, simply call us. We look forward to seeing you!