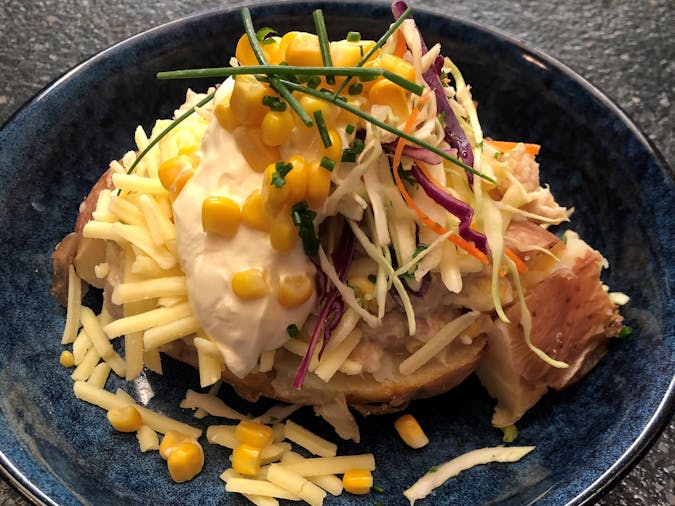 Overview
Welcome to The Crouch Potato - a healthy take away alternative perfect for lunch or dinner. CURRENTLY CLOSED AND ON AN EXTENDED BREAK. Any enquiries please contact our main business Limestone Coast Pantry.

We specialise in delicious spuds topped with our Limestone Coast Pantry mains like our tuna mornay, traditional bolognaise, our sensational korma, pulled meats and more.

Following our Pantry ethos of healthy, local, fresh and made from scratch, you will find a fantastic selection of our Pantry sauces, relishes and preserves to add to your spud whether it be a white potato or try our sweet potato option!

Choose one of our spuds off the menu or create your own with all your favourite ingredients. If you don't want a spud, build your own salad, add some protein, toppings and relishes for a delicious alternative.

Follow us on Facebook & Instagram & make sure you check-in while you're here or leave us a review on Trip Advisor.

We hope you enjoy tasting what our spectacular region has to offer. See you at The Crouch Potato!