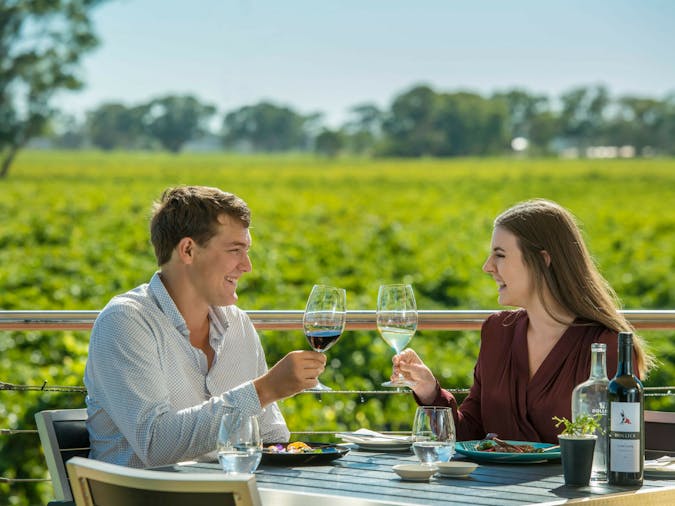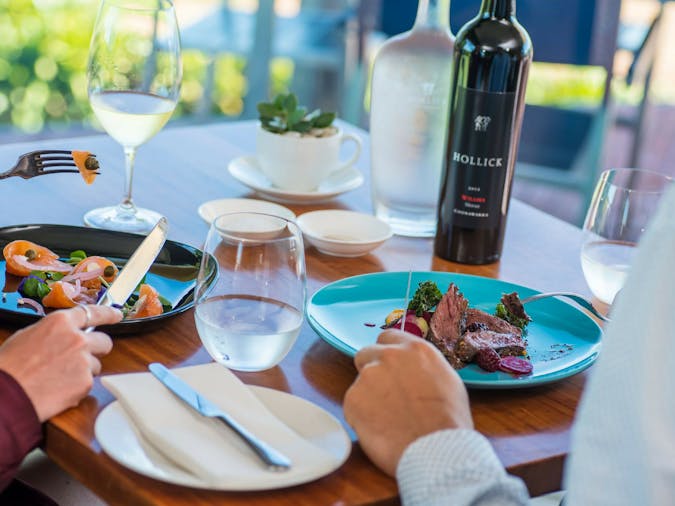 Overview
Upstairs is a modern restaurant which has panoramic views across the Coonawarra vineyards. A stylish, warm and inviting restaurant made to be enjoyed with friends and family whilst you savour the panoramic views across the vineyards in the heart of the Coonawarra.

The complete Upstairs experience means our Chefs only use the highest quality ingredients sourced from our local producers throughout the Limestone Coast region.

We're proud of our wines, and we are passionate about enjoying them with great food, family, fabulous friends and inspiring views.