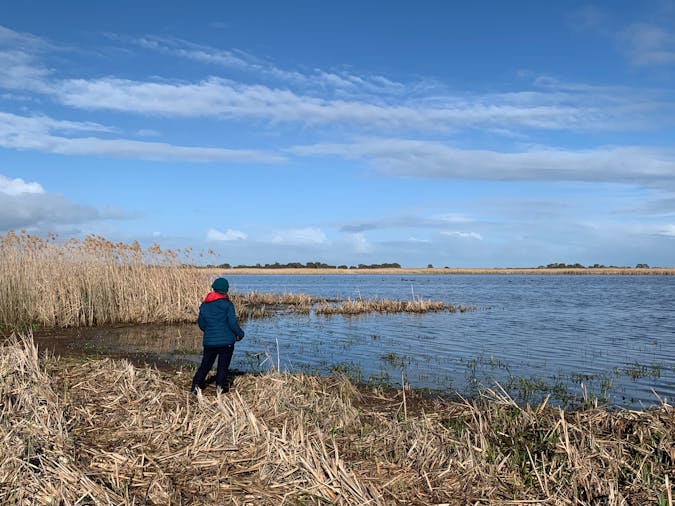 Birds and Boardwalks - Pat-Om Trail
Price from $17
Overview
The Birds and Boardwalks Tour follows the Pat-Om trail and starts as a flat and easy walk that runs alongside the western edge of Hacks Lagoon. After a couple of hundred meters, it turns into a boardwalk that will take you through a stand of tall reeds and rushes. At the end of the boardwalk, guests step back onto a flat walking trail with views of ephemeral wetlands and low wetland vegetation. The trail winds its way around to emerge at the edge of Hacks Lagoon where water from Mosquito flows in, bringing life to the system!

You can expect to see lots of waterfowl including black swans, magpie geese, straw-necked ibis and lots of different ducks! Frogs are also very vocal with several species calling. You may be lucky enough to see one hopping across the trail.

This is a return walk, with a total length of 900m and it is a pushchair friendly
The tour takes between 45min - 1 hour tour and leaves from the Hacks Lagoon Carpark.