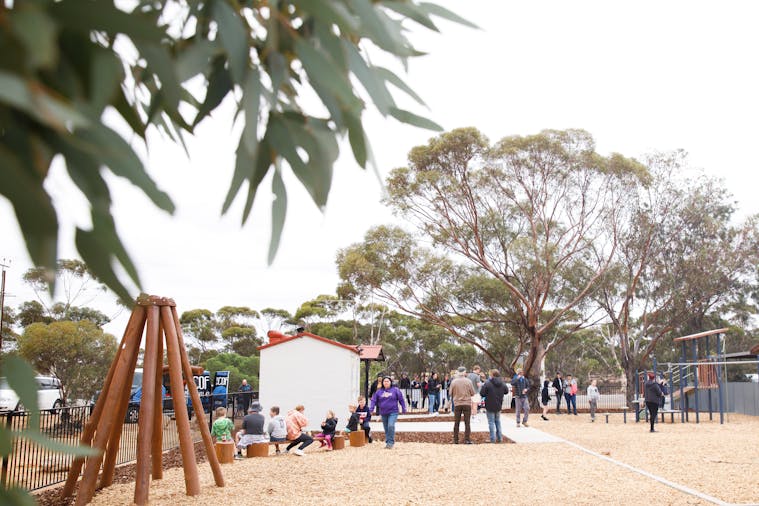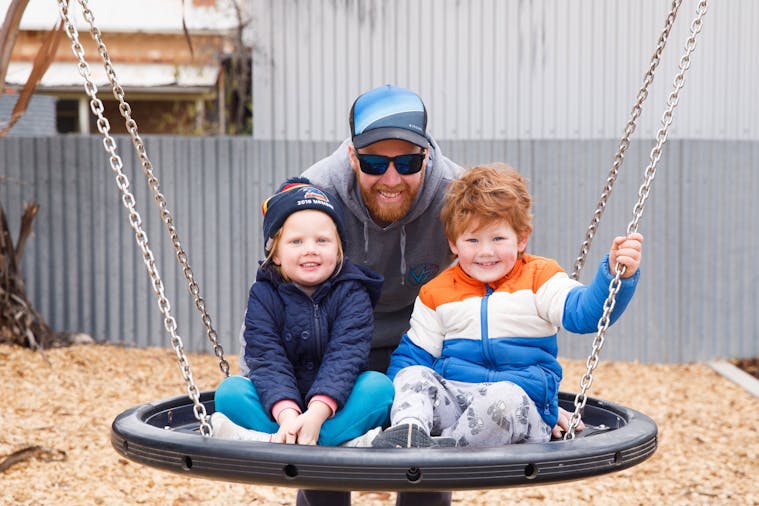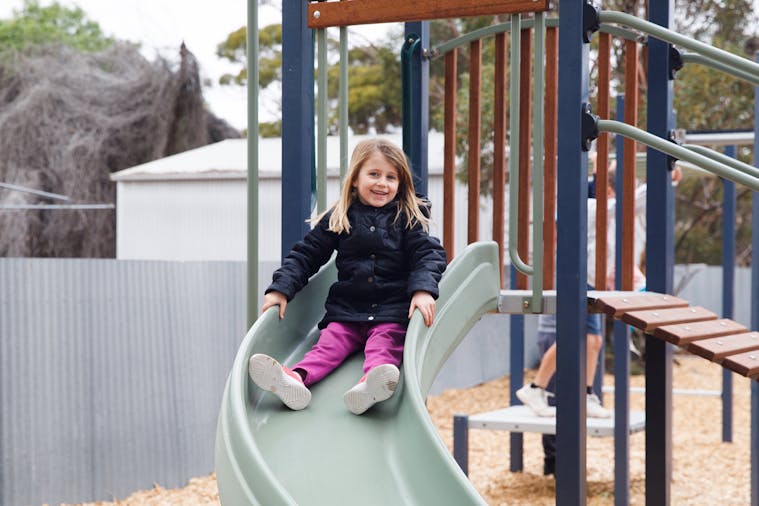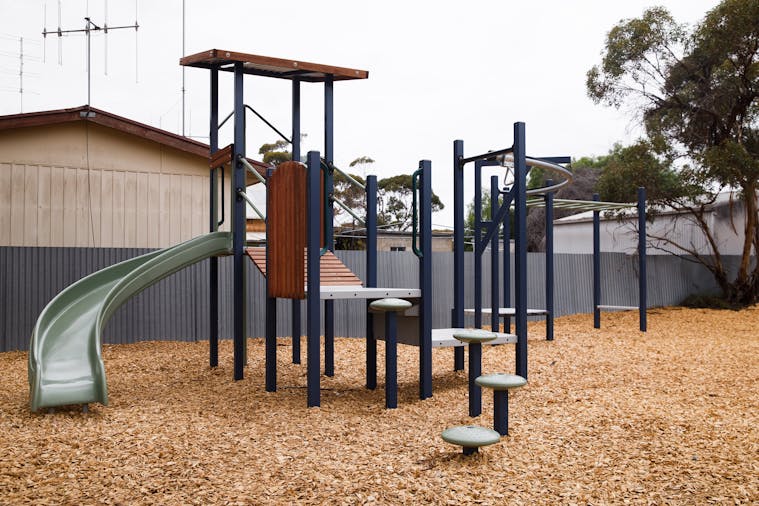 Overview
The Mallee Playground Trail is a community led initiative which has revitalised and connected open space reserves in three towns within our district, Wynarka, Karoonda and Wanbi, it is the first of its kind in the region.

The Wanbi Soldiers Memorial Playground was developed by the local Youth Action Committee, together with local residents with a focus on creating nature-based play which has been included in the design for Wanbi Reserve as well as natural toned traditional play equipment.

An accessible public toilet has also been installed within the reserve to complement the playground and existing shelter, creating a family friendly pit-stop and destination on the Karoonda Highway.
Features