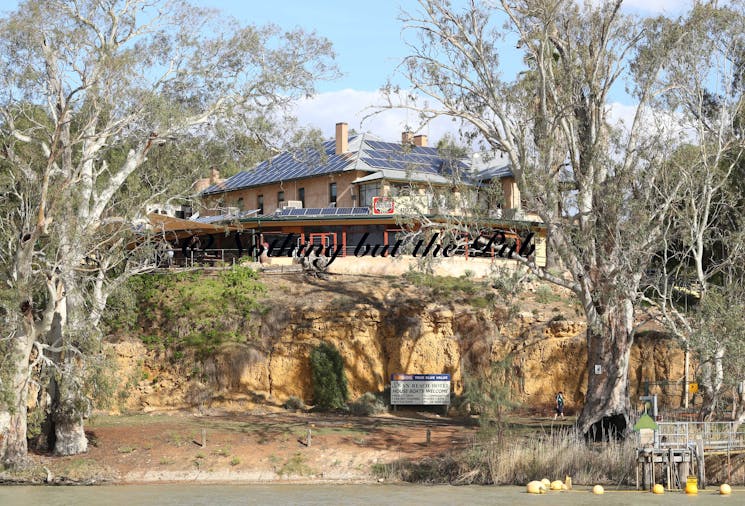 Swan Reach Hotel
Price from $60
Overview
Beautifully situated high on the cliffs beside the Murray River, the Swan Reach Hotel has been overseeing one of the most beautiful stretches of the Murray River since 1899.

The front deck and perches above the punt, the large bistro area is relaxed and family friendly and the more boisterous front bar has keno, and betting facilities.

The restaurant concentrates on local produce done simply and the bar selection includes a wide range of wines and cider from the surrounding area - all served by staff who live locally.

The hotel including the restaurant is open seven days with off-street parking for everything other than the larger caravans.

Accommodation is upstairs from the large foyer whose walls are covered with photographs and clippings from the pub's history.

If you arrive by boat there is a dedicated jetty and mooring right out the front.

If camping is your thing, there are free sites opposite across the river and the punt runs all night to get you back home.

A traveller in 1939 described this as, "one of the exquisite places of the world." Not much has changed!
Features
Price
From $ 60 to $ 80