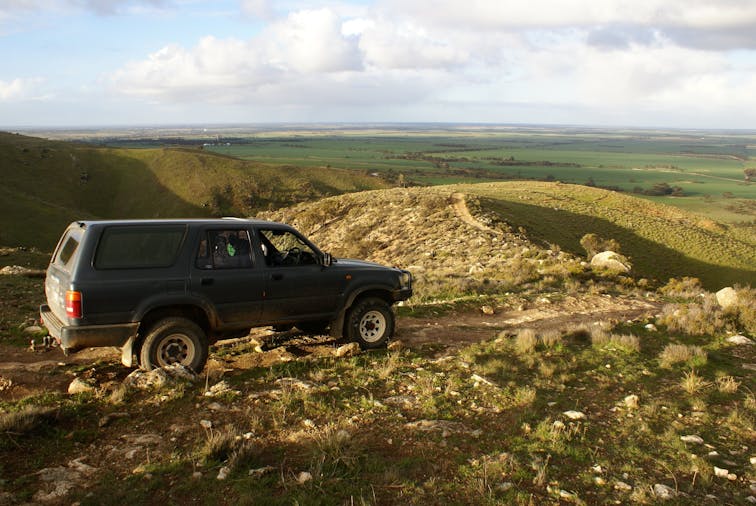 Eagle View 4WD Track
Price from $60
Overview
This is a self drive 4WD track through our Private Conservation and sheep grazing property. The track is designed to be a scenic drive through rough and rugged country side. 32km of track to explore with many scenic spots to stop and enjoy the natural beauty of the area you will need to allow at least 3 hour to complete the drive .
Access to the track requires a 4WD vehicle with low range.
The property is located on the rugged eastern slopes of the Mount Lofty Ranges overlooking the vast Murray Plains, 18 kilometres east of Mount Pleasant .
Offering visitors the opportunity to experience the harsh Australian landscape, learn about and enjoy the natural environment. The property is now a combination of conservation and sheep grazing, formerly Clovelly Sheep Station. The owners Brenton and Nadene Newman are dedicated to natural habitat preservation.

Some of the features of the property include a large array of native fauna, a wonderful diversity of native flora, spectacular rocky gorges with magnificent old red gum trees and spring filled water hole and steep, rugged hills covered in native grasses and shrubs.
Features
Carpark
Family Friendly
Picnic Area
Public Toilet

Four Wheel Driving
Birdwatching
Walks

Price
From $ 60 to $ 60