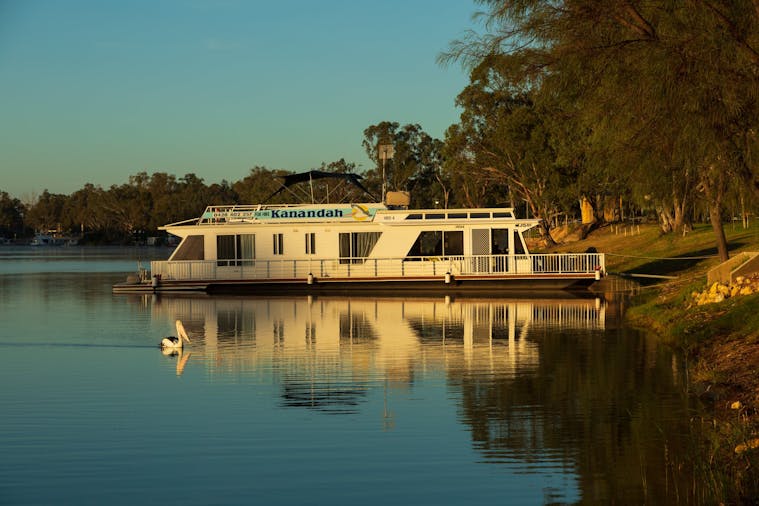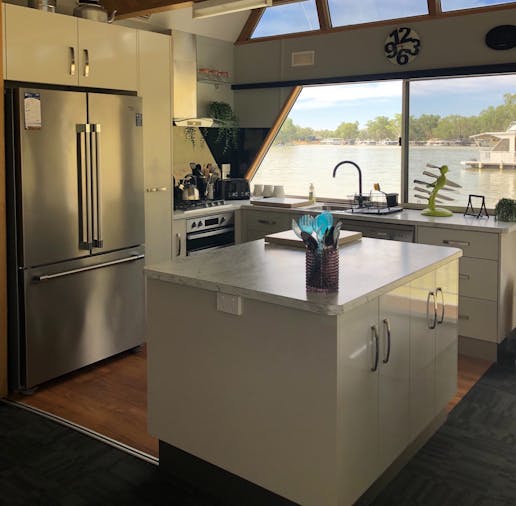 Kanandah Houseboat Holidays
Price from $1450
Overview
Kanandah is a 10 berth luxurious, modern and professionally appointed house boat ideal for holidays and corporate functions, located at historic Morgan, a casual 1 ¾ hours from Adelaide.

Morgan is a quiet historical township, once Australia's largest and busiest river port, evidence of its historical past still can be seen with its museums, historical walks, majestic wharf, ruins, steamships, ship wrecks and old steam engines located along the secluded parts of the river bank - not accessible by road.

Fortunately, Morgan is one of Australia's best kept secrets and is not over populated with house boats, shacks, caravan parks or restricted parking areas.

The river around Morgan is regarded amongst the most picturesque and secluded with many sandy beaches; making it possible to experience the natural beauty of the Murray River's flora and fauna.

On average, Morgan has more sunny days than the Gold Coast, making it then ideal houseboat holiday location in South Australia.


Features
Price
From $ 1450 to $ 2950