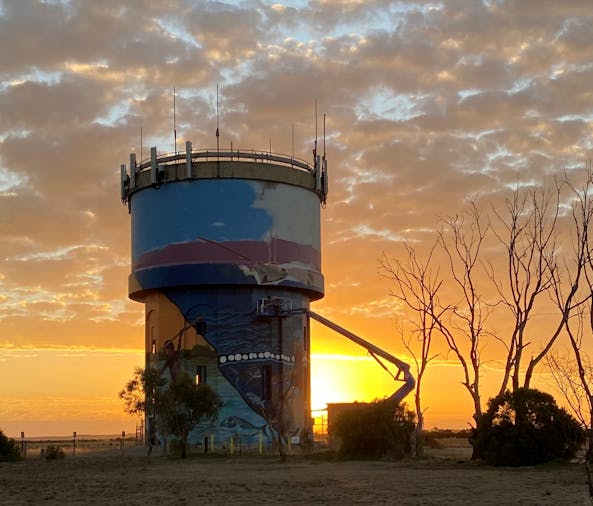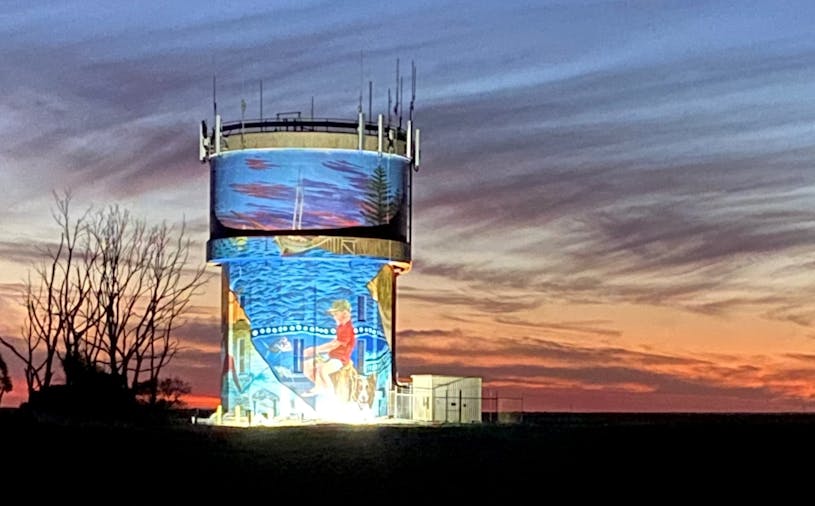 Port Vincent Water Tower
Free
Overview
You can have access right up to the tower and all around it, with the benefit of a volunteer guide to give you any information about the mural and water tower, you require.

Saturday and Sunday 10.30am at the tower for the tour, with an additional tour on Wednesday's during school holidays.

There is also a storyboard trail from one car park to another, where the history of Port Vincent water as well as the water tower is outlined. QR coding on the signs gives you access to a much broader range of information, including information suitable for some aspects of current school curriculum.

At sunset the tower is floodlit to give another dimension to the viewing of the tower mural.

The Port Vincent Water Tower Mural is the beginning of the SYP Mural Tower Trail - with another 4 water towers on the trail for you to enjoy. Brochures available at the tower.