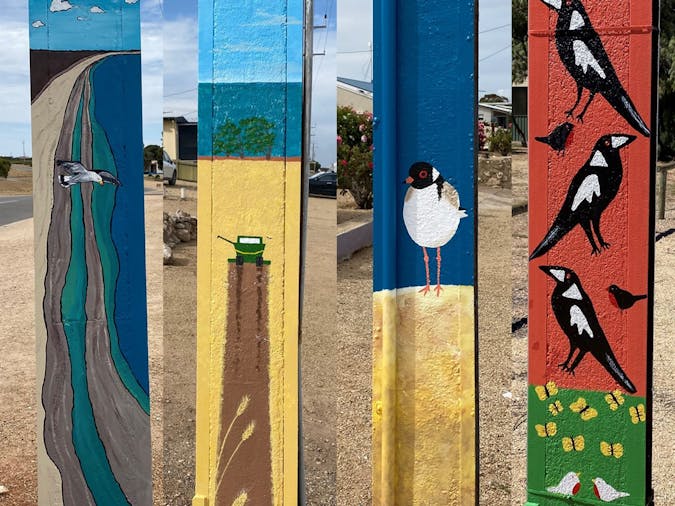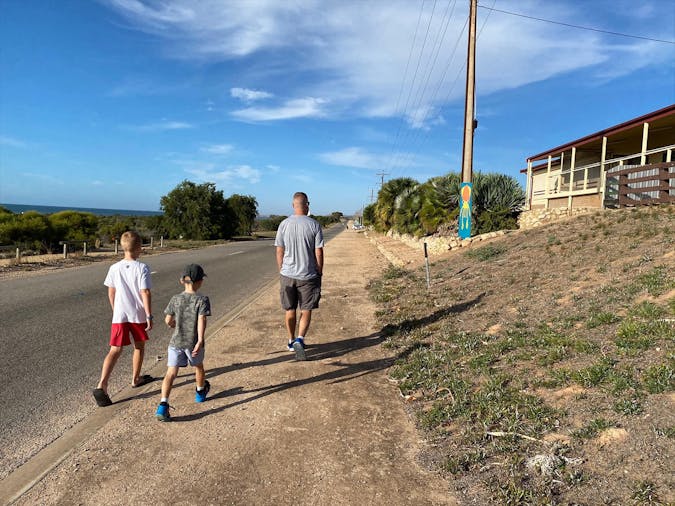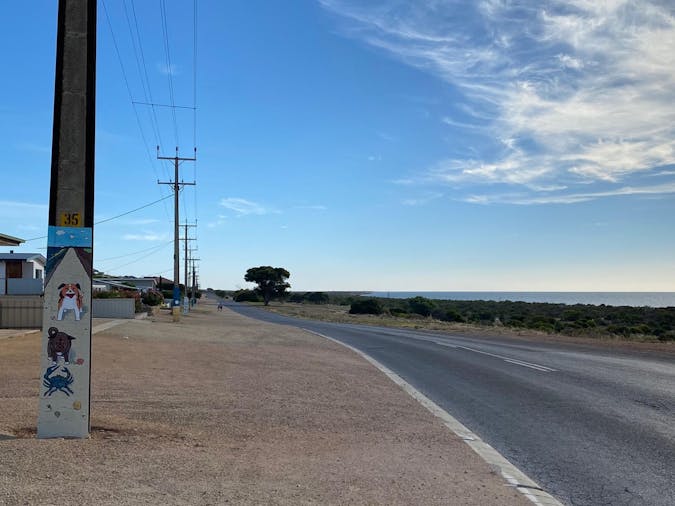 Art Trail - Tiddy Widdy Beach Paint a Pole Community Art Project
Free
Overview
Enjoy the colour, creativity and sense of community while soaking in the sea views and sea breeze along this leisurely 1km self guided art trail.

Tiddy Widdy Beach is a small township, 153km from Adelaide and 3km north of Ardrossan on the east coast of the Yorke Peninsula.

Admire more than 50 pieces of Art across 26 Stobie Poles along the coastline with the theme 'What's Wonderful about Yorkes'.

Find out about the artists and the inspirations behind their designs in the online Program - head to our website and view on your phone as you stroll along or you can purchase a hard copy at the Ardrossan Information Outlet.

If you want to experience more after the trail, continue your walk for 3km from Tiddy Widdy to Ardrossan where you will see magnificent cliff faces which are even more special at sunrise.