South Australia is a cycling haven in the city, hills, beachside and through wineries.
Adelaide and greater South Australia are a cyclist's haven. Bike trails, cycling paths and two-wheeled-tours are one of our favourite ways to discover South Australia. Get the adrenaline pumping with a downhill discovery of the Adelaide Hills with Escapegoat, meander through vineyards on a gourmet focused bike tour with Tour de Vines or cruise from the city to the coast with pureSA. If you're ready to self-guided tour throughout South Australia, here are our top 10 locations across South Australia.
Trails SA has an extensive list of all the cycling trails in South Australia and Bike SA has details and map of the best mountain biking locations. Here are 10 of the best cycling trails to try.
1. Riesling Trail, Clare Valley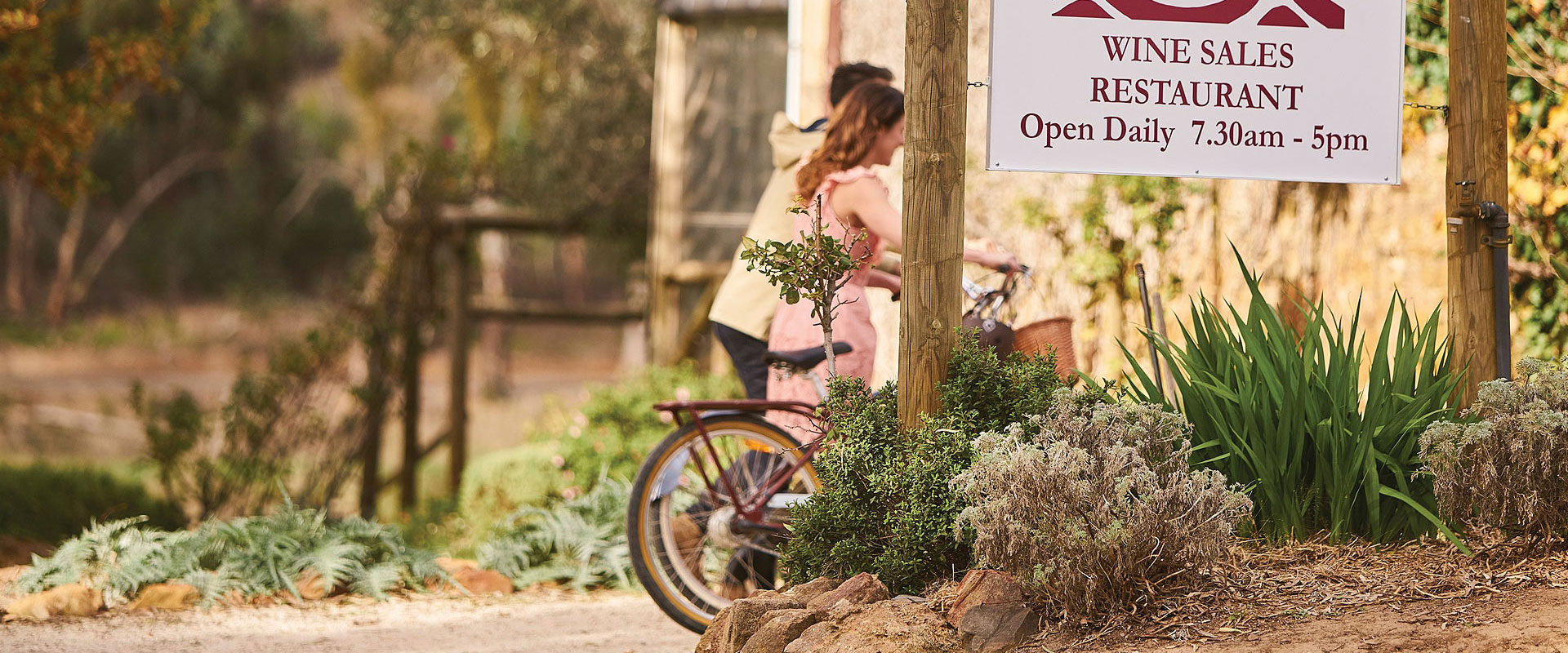 Part of the 800km Mawson Trail, the Riesling Trail offers a bite-sized portion of one of the most epic trails in Australia. Stretching from Auburn to Barinia, the Riesling Trail takes in farmland, vineyards and wooded areas and the inclines are 1.5% at most - seriously easy! There are three trail loops for those who want to cover as much ground as they can without backtracking. Signposts along the way point you in the direction of award-winning Clare Valley cellar doors and cafés for that much-needed long lunch break. 

Where to find it: Riesling Trail starts in Auburn, Clare Valley - about 2 hours drive from Adelaide.
2. Melrose, Southern Flinders Ranges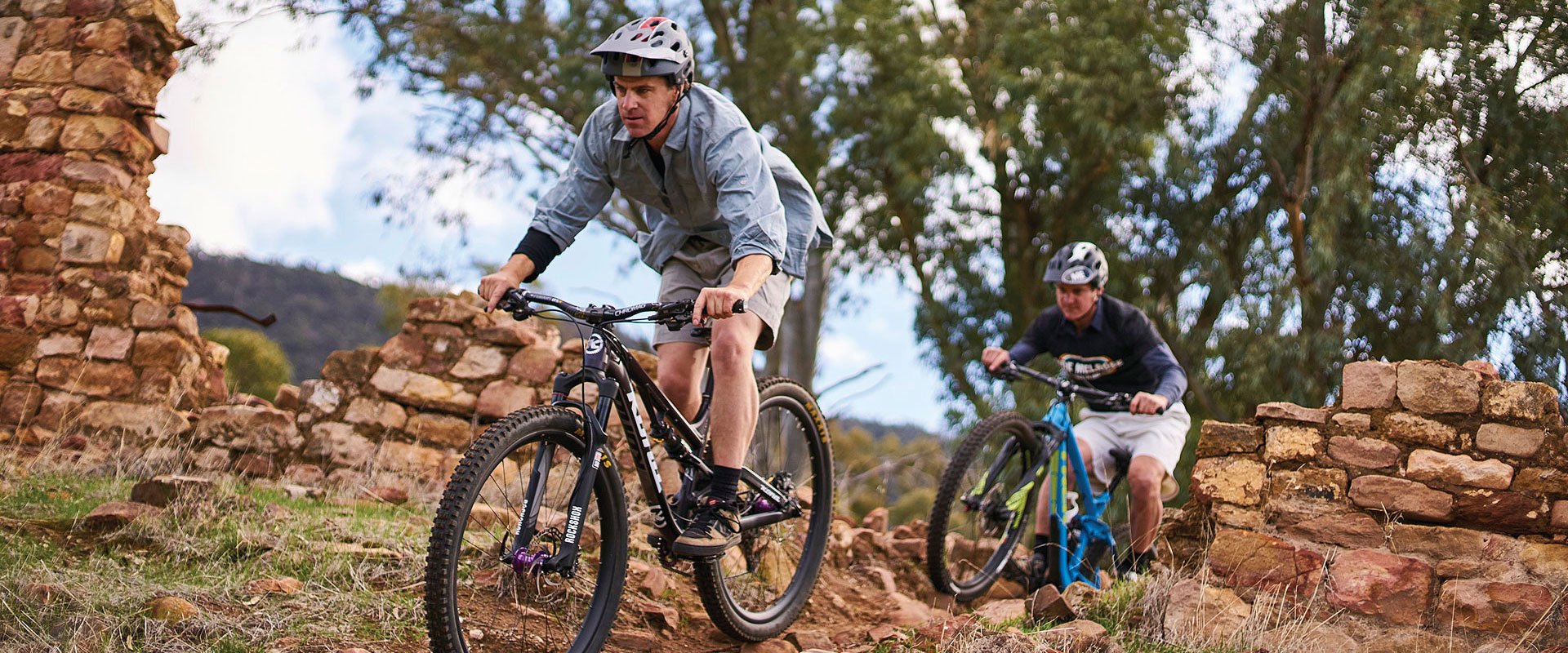 According to Bike SA, the town of Melrose in the Mount Remarkable National Park, Southern Flinders Ranges is fast becoming a jewel in South Australia's crown for single track mountain biking. The Melrose Fat Tyre Festival is held there every winter, allowing keen mountain bikers to explore trails not usually open to the public. Spend a weekend exploring the trails of Mount Remarkable and nearby Bartagunyah. On the way, take a detour at Wirrabarra (20 minutes from Melrose) and ride in the natural beauty of Wirrabbara Forest.
Where to find it: Melrose is about 3 hours drive from Adelaide.
3. Coast to Vines Rail Trail, Fleurieu Peninsula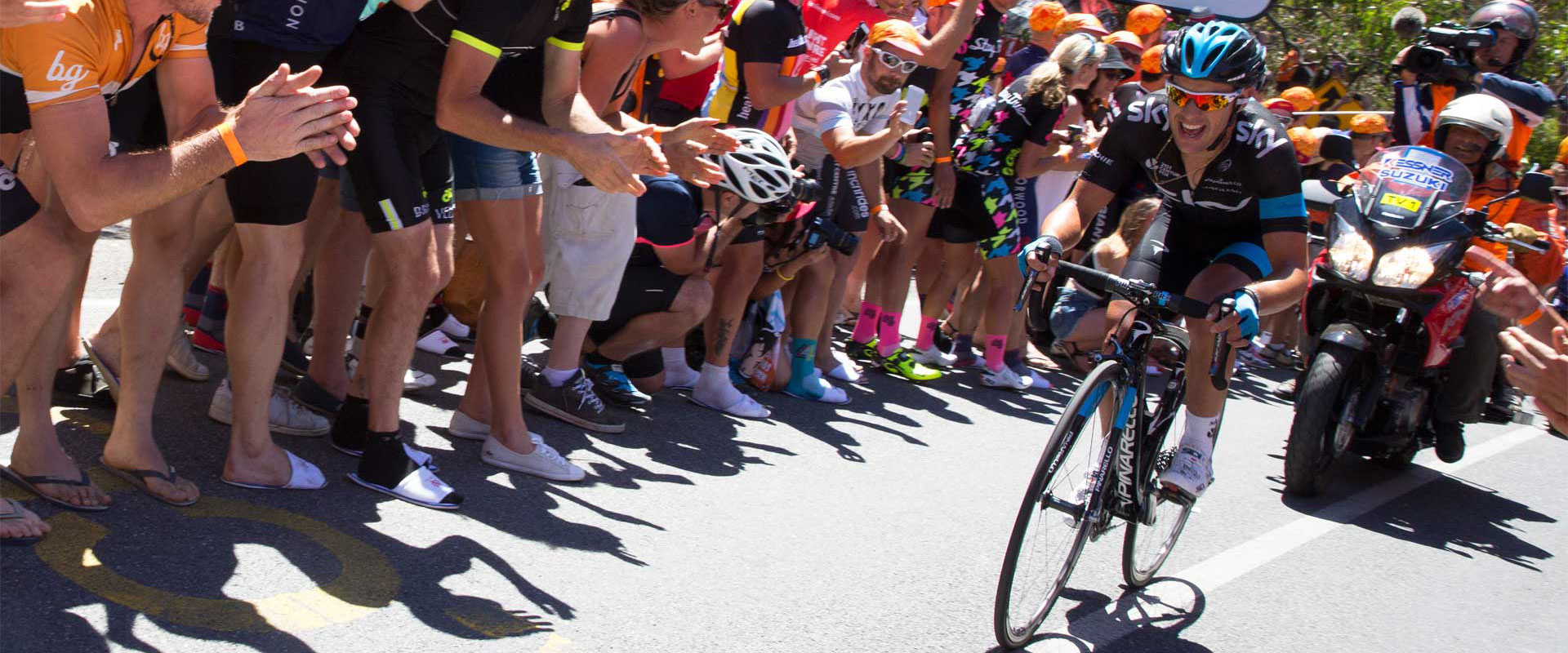 A slow cruise is the perfect way to spend a day in the beautiful McLaren Vale wine region, just south of Adelaide. The Coast to Vines Rail Trail is a great fit for families and beginner cyclists, as the inclines are slight at best. Starting at the coastal suburb of Marino, follow the former rail corridor to the Willunga township, taking in spectacular vineyard vistas and changing landscapes as you ride. Stop in at one of the many cellar doors for a refreshment (or more) before heading on your merry way.

Where to find it: Starts 30 minutes drive from Adelaide at Marino to Willunga. 
4. Flinders Ranges by Bike Loop Trail, Flinders Ranges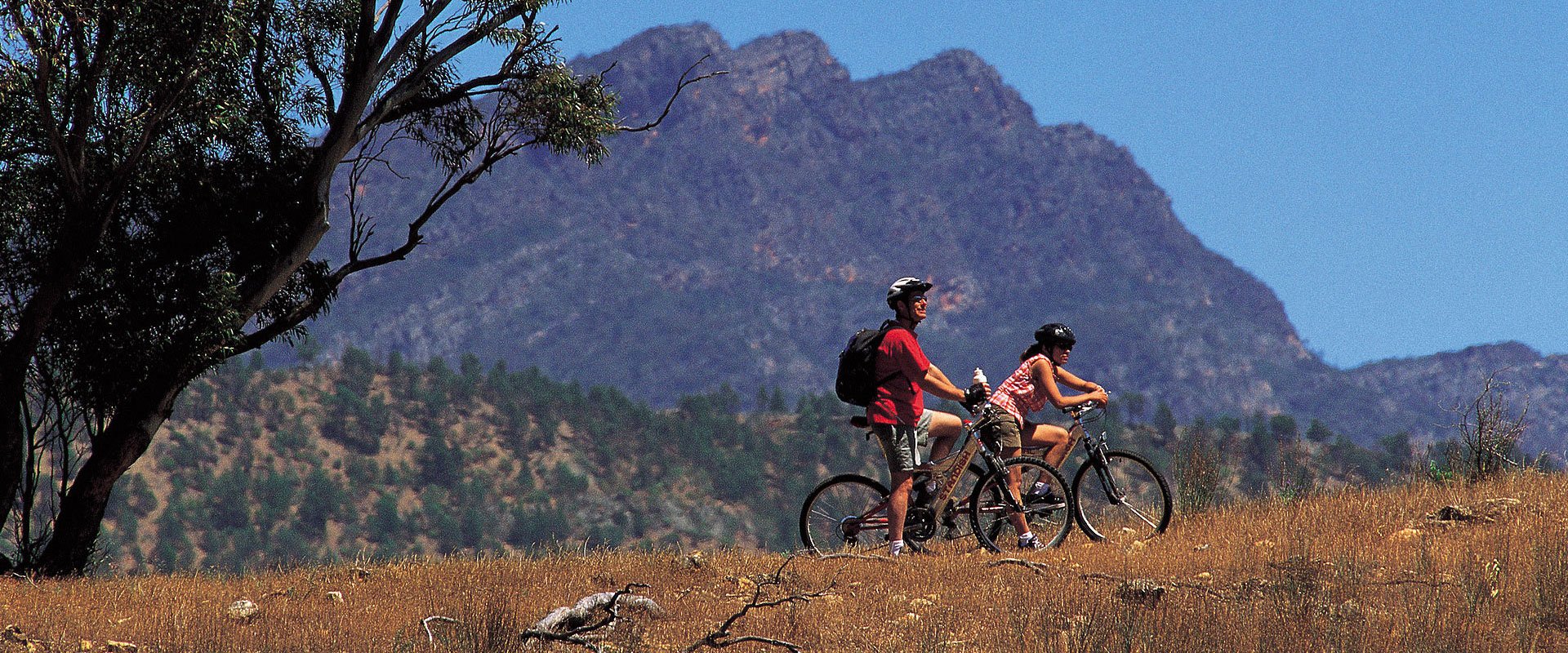 In one word: gruelling. In two words: worth it. The Flinders Ranges by Bike Loop Trail begins at Wilpena Pound and takes in some of the most stunning views you'll ever see. It covers sections of the Ikara-Flinders Ranges National Park that aren't normally open to the public, so expect some exclusive views. Plan carefully, book ahead and consider your personal fitness before setting off. 

Where to find it: Wilpena Pound is located about 5 hours drive from Adelaide.
5. The Old Freeway, Mount Lofty, Adelaide Hills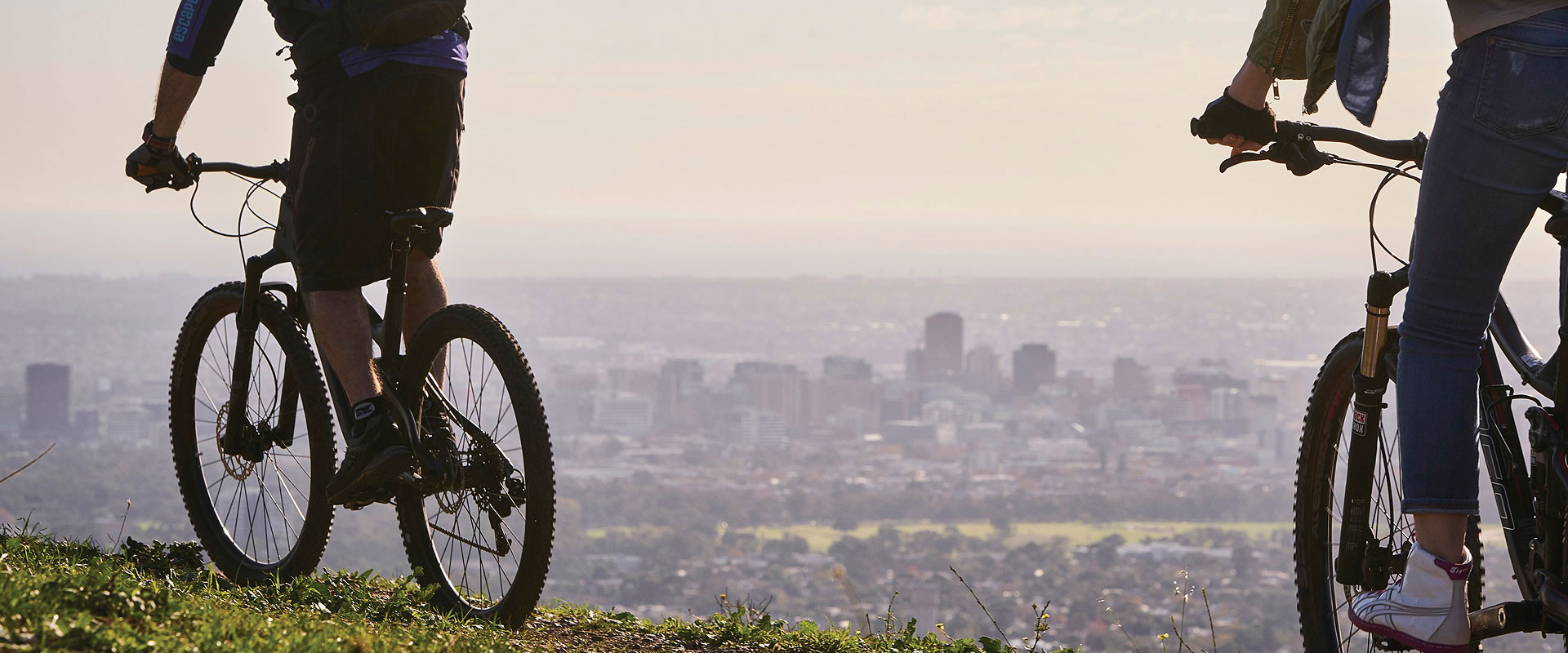 The Old Freeway at Mount Lofty is a challenging ride suited to road cyclists. With an average 4.7% gradient and some sections steeper than this, the 9 kilometre ride to the top is a decent climb. It starts with a sealed, off-road bike track at the bottom of the South Eastern Freeway near the Glen Osmond Tollgate.

The first half is a sealed-bike track. Once you hit the bottom of Mount Lofty, the track becomes a bike lane. Mount Lofty is popular with road cyclists, due to its difficulty and limited traffic. Many cyclists head on further than the bollards, cycling to the top of Mount Lofty and through the Adelaide Hills along nearby roads.

Where to find it: Starts at Glen Osmond Tollgate, about 10 minutes drive from Adelaide city.
6. River Torrens Linear Park Trail, Adelaide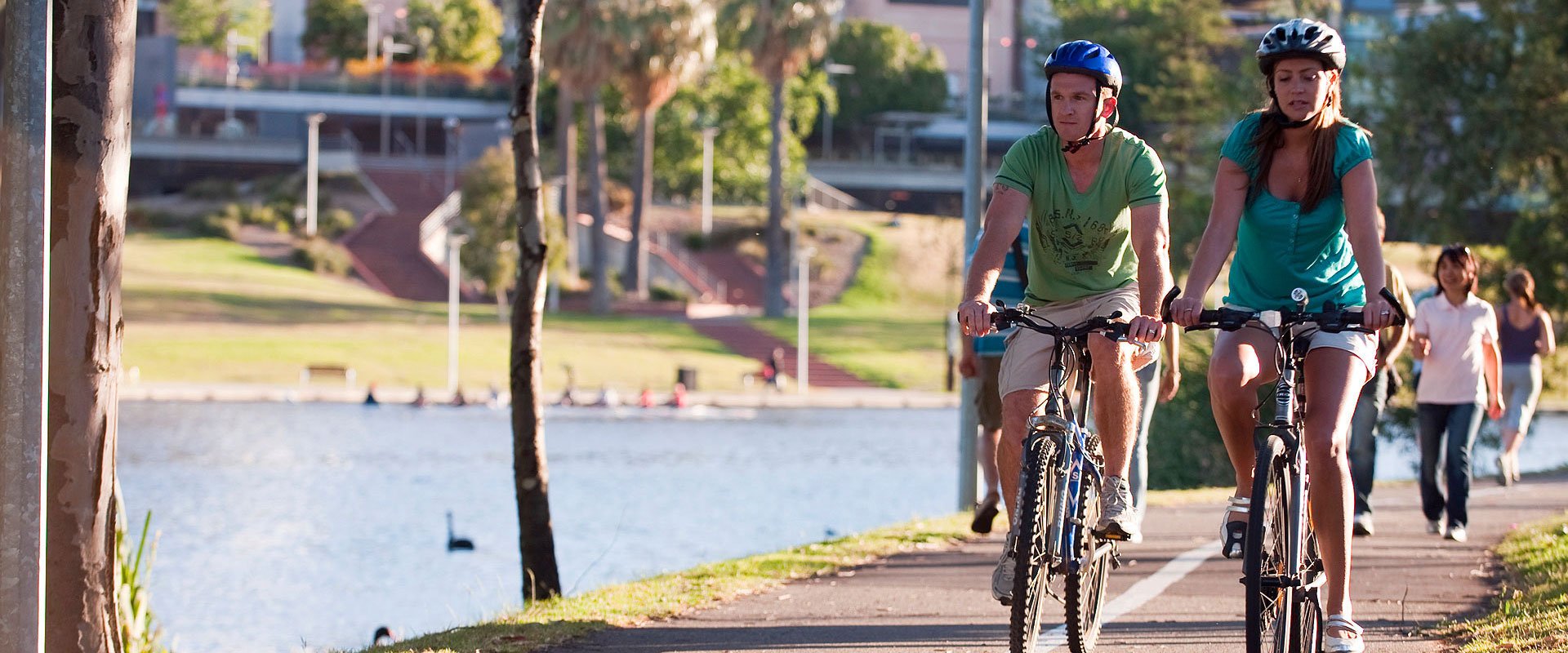 Ideal for families and those who can't make it out of the metro area, the River Torrens Linear Park Trail runs straight through the city from the Mount Lofty Ranges to the coastal suburb of Henley Beach. Riders can start at any point along the trail, but the most popular section runs along Elder Park, Adelaide.

Take a picnic with you for when you finish at the beach or relax at one of the many cafés in Henley Square. Looking for more? Follow Military Road from Henley Beach all the way to Semaphore and then to Outer Harbor. It's a fast, flat ride – unless there's a headwind. 

Where to find it: Elder Park starting point is in the city, just 5 minutes walk from Rundle Mall.  
7. encounter bikeway, fleurieu Peninsula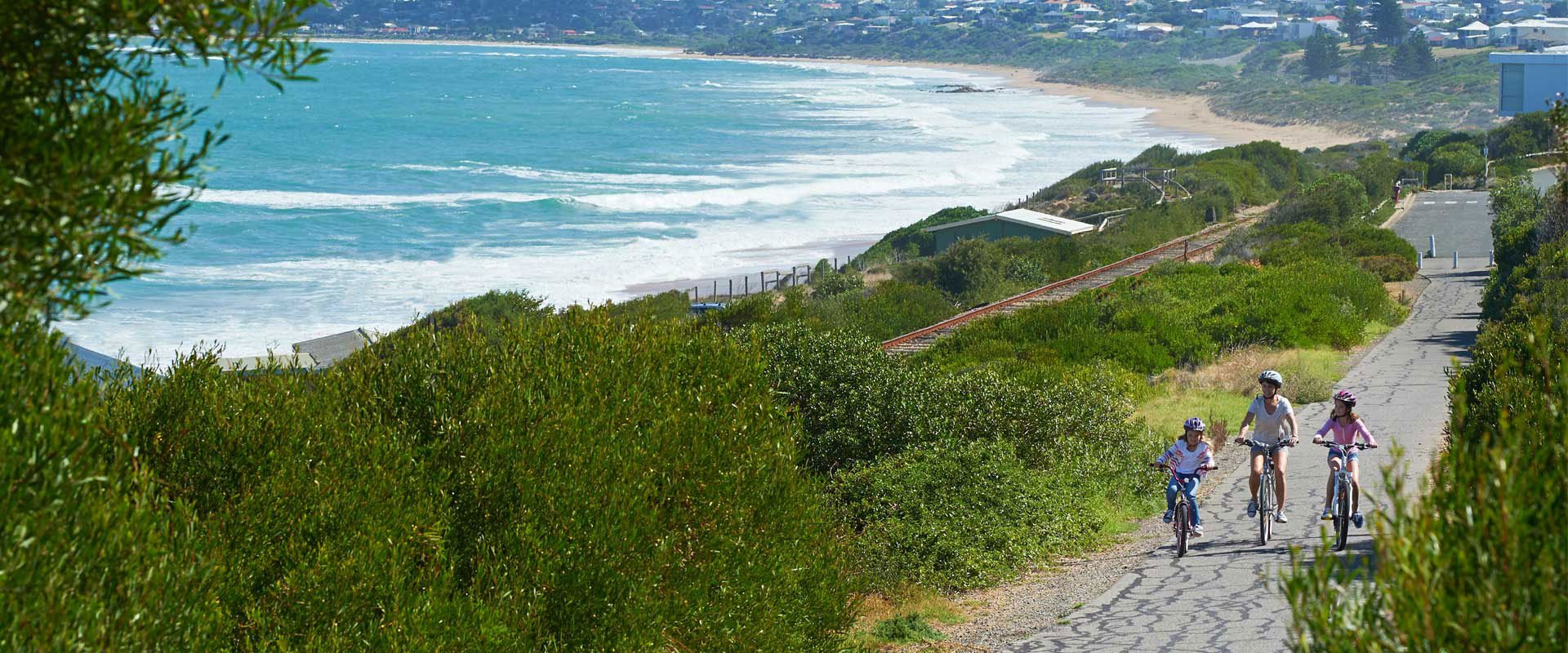 Ride along the pristine coastline and follow the Encounter Bikeway which links the heritage towns of Goolwa, Port Elliot and Middleton with Victor Harbor on the Fleurieu Peninsula. The total distance is 31 kilometres one way and is a mixture of on-road and shared pathway. But you can choose the ride the whole way, or shorter distances between towns. It's completely flat so it suitable for all ages and levels of fitness.

Ride one way and jump on the Cockle Train for the return journey. If you don't have a bike of your own, you can hire one.

Where to find it: Victor Harbor is located about an hour's drive from Adelaide.
8. Eagle Mountain Bike Park, Mount Lofty, Adelaide Hills
Less of a trail and more of an adventure course, the Eagle Mountain Bike Park is for the risk-takers. Just 25 minutes drive from Adelaide, the park is home to 21 kilometres of mountain bike trails, a jumps park and a trials area, for those wanting to refine their balance. For the more extreme, the 4X trail with a double-diamond 'extreme' classification challenges even the most advanced riders – proceed with caution!
Where to find it: In the Adelaide Hills, just 25 minutes drive from Adelaide.
9. Barossa trail and Jack Bobridge Track, Barossa
The Barossa Trail and Jack Bobridge Track is a 40km sealed cycling/walking track between Gawler and Angaston. Following the historic rail easement, the route offers picturesque scenery of the North Para River and historic Barossa vineyards and the opportunity to stop at wineries, restaurants and other attractions. The Jack Bobridge Track has varying degrees of difficulty between Lyndoch and Tanunda while other sections are relatively easy with gentle grades. 

Where to find it: See the Trails SA map.
10. Kidman Trail, Barossa to McLaren Vale
If you're after hills, off-road paths and a real workout, the Kidman Trail is for you. Trails through Willunga, Echunga, Nairne, Mt Crawford, Stockwell and Nuriootpa feature overlays of the Heysen, Mawson, Lavender Federation and Battunga Trails. Our hot tip? Travel light and take a few spare tubes; this trail is for the mountain bikes!

Where to find it: See the Trails SA map.


BIKE TOURS
Want to join the fun but with a guide? You can easily hire a bike and start cycling your way through South Australia.