Ron Kandelaars explores the fascinating history of Penfolds Grange - from medicinal concoction to world-famous drop.
I have been known to keep a secret stash of quality wine in my own little hidey-hole. Perhaps that's why I feel a certain empathy for Max Schubert's approach while experimenting with his prized baby – Grange Hermitage.
One big difference - my clandestine approach was all to do with preventing mates from uncorking a '78 Koonunga Hill or two while sharing digs during my university days.
Head to Penfolds at Magill and Max's more magnanimous approach is just part of the many wonderful wine tales told during regular tours of the cellars and vineyards.
Here wine aficionados from around the globe come to hear guides like Will McLeay recount a wine story that's all about history, romance and a little intrigue.
First stop, a small cottage tucked amid the vines at the top of Kensington Road.
"So this is the Grange Cottage that Doctor Penfold and his wife Mary restored from a small original site back in the mid-1840s. Dr Christopher Rawson Penfold believed in the medicinal qualities of a good fortified wine and soon the grapes from their hillside vineyard were put to good use."
As Will escorts me into the Penfold's cottage, I'm being transported back in time to the earliest years of this new colony called South Australia with its capital, Adelaide, located just down the road.
In his office, Dr Penfold would experiment with his medicinal blends aimed at treating pour souls suffering from anaemia and other ailments.
I say "pour souls" because the cure sounds worse than the disease. As Will McLeay explains, "They were fortified wines. There are a few old bottles still floating around. They're a beef malt extract and wine."
It was meant to cure you from depression, loss of appetite, and feeling out of sorts. There was a prescribed dosage actually printed on a wine glass… three times a day to be used as a medicine only.
Thankfully, the vines planted here went on to bigger and better things. The beef malt extract and wine concoction made way for some of the most famous wines in Australia including Grange.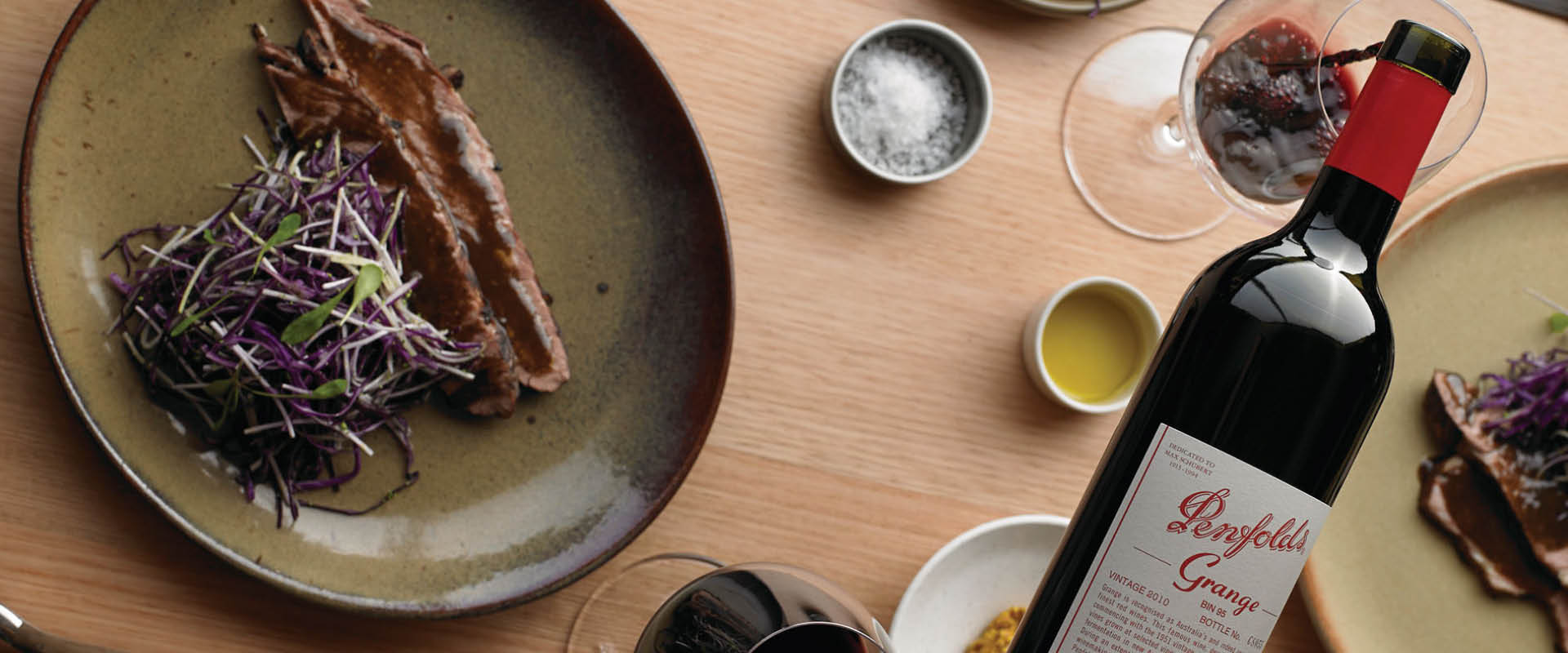 On the heritage tour you dig deep into the Penfolds story, taking in the 120 year-old vintage cellar. It's open to all of us – even during the frenetic madness of vintage.
But for me the highlight would have to be the slow walk down to the famous tunnels, buried in the bowels of this heritage-listed winey. It was here that South Australian wine making legend, Max Schubert, would do some of his best work, having returned from a wine making tour of Spain and France.
As we wander through a maze of tunnels, barrel rooms and climate-controlled cellars, the romance of the Grange story comes to life, with Will bringing me to the secret closet where Max stashed his much maligned babies. (I kept my '78 Koonunga Hills under the bed).
"This is one of the areas where Max actually stored Grange through the secret vintages of '57,'58 and 1959."
Slowly Will McLeay opens a small cupboard and, as I peer inside, I'm struck by how something so innocuous and mundane could have played such a pivotal role in something as grand as Grange.
"Grange was known as Grange Hermitage – rather than shiraz. Max named it Hermitage and in his words that was to 'hand it to the snobs in New South Wales'. It was in here that the wines were stored. So when he was told to stop making them, he continued on. Obviously, he had to be fairly careful about that. Seasoned oak was used. Bottles that he found discarded on site, he filled and had them stored in areas like this which were hidden away right through until 1960 when the company directors decided they'd better come back down and have another look at these wines."
When they did, there was no more talk of "crushed ants". Grange was embraced around Australia and the world, proving once again that a man's persistence and passion – and a decent hiding place – can pay off enormously. Oh, and that the boss isn't always right!
For the record, my Koonunga Hill wine played its part in a now somewhat infamous housewarming at another uni sharehouse.
The story of Penfolds Grange is just one of many told on the winery's heritage tour. You can also taste the famous drop.