Follow your taste buds on a culinary journey through South Australia's most spectacular dining destinations.
In South Australia, there's so much more to fine dining than the four-wall constraints of a typical restaurant. Step out of your comfort zone and onto pure white shores, lush fields and rich red earth. Re-think your definition of dinner and follow your taste buds to adventure.
With us as your guide, embark on a state-wide gastronomic journey, only possible here in South Australia.
The Beach Taverna, Kangaroo Island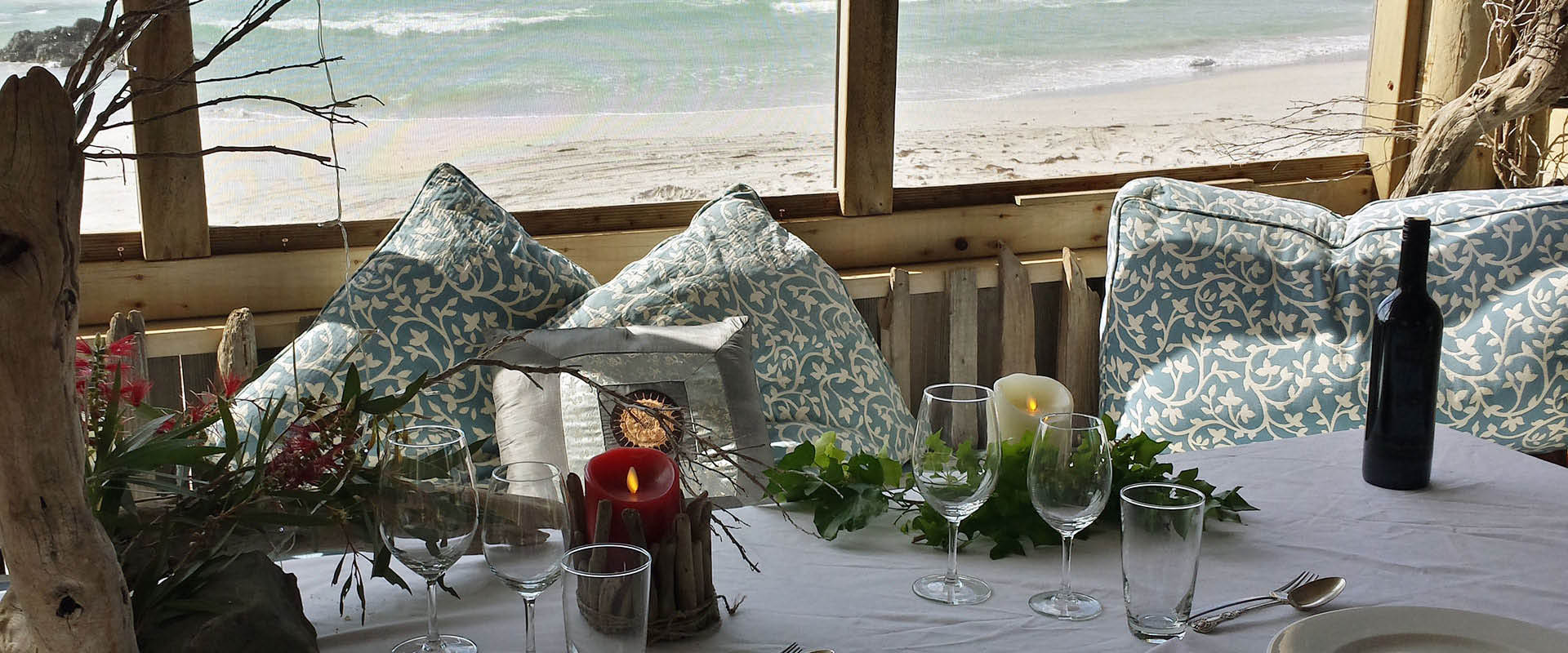 When staying at any LifeTime Private Retreats properties, you'll have an exclusive opportunity to dine at the Beach Taverna. Perched on the sands of Snellings Beach, just metres away from the lapping ocean, you'll be served course after course of mouth-wateringly fresh seafood.
The d'Arenberg Cube, McLaren Vale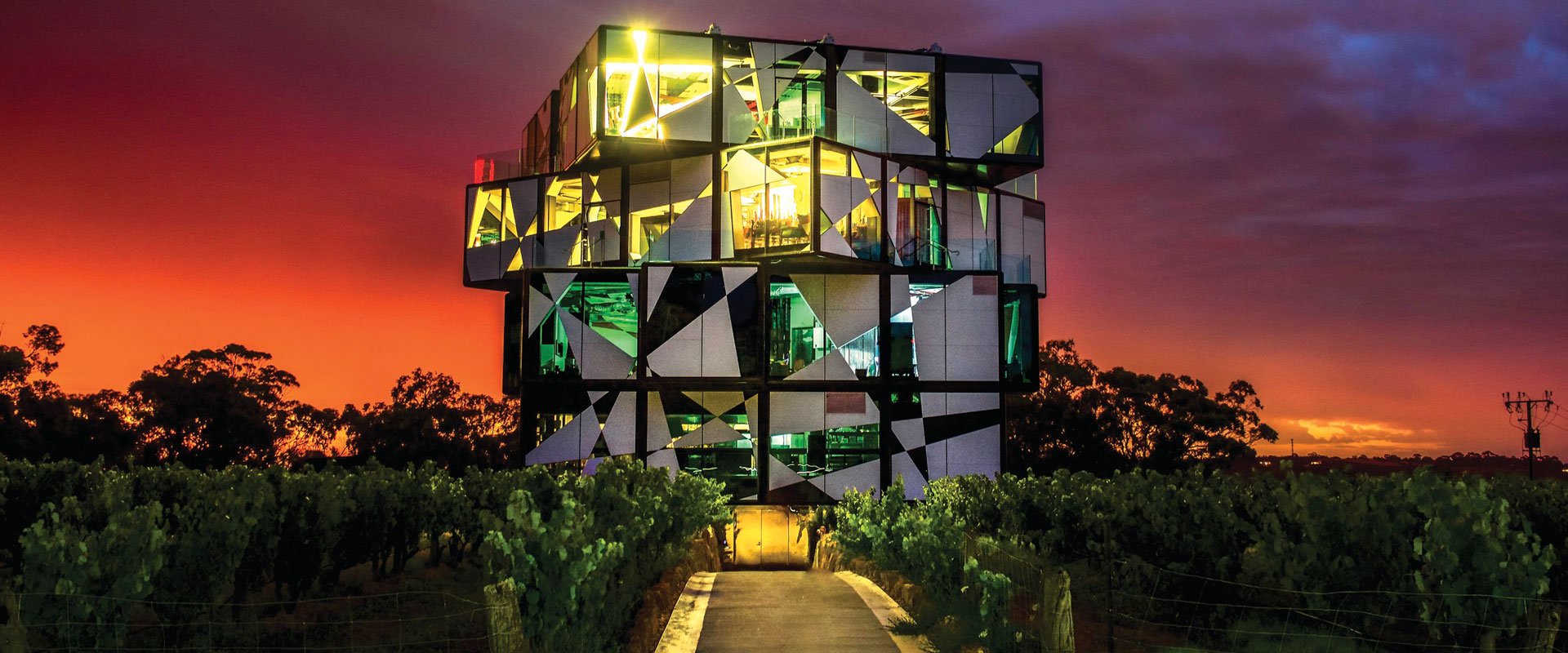 The space-age d'Arenberg Cube is a five storey multi-functioning wine centre in the McLaren Vale wine region featuring several bars, a restaurant run by chef Brendan Wessels and private tasting rooms. Resembling an intergalactic Rubik's Cube, it will boast views overlooking the beautiful rolling hills of Willunga, the 19th Century homestead that houses d'Arry's Verandah Restaurant and the existing d'Arenberg cellar door.
From the mouth of d'Arenberg's chief winemaker, Chester Osborn: "I've always considered wine making to be a puzzle that needs to be put together; a complex combination of geographical elements like soil and geology, viticulture, blending and balance. This building is yet another puzzle to solve: the external patterns join together for a seamless solution, and ideally, all elements of wine should do the same."
The Enchanted Fig Tree, Kangaroo Island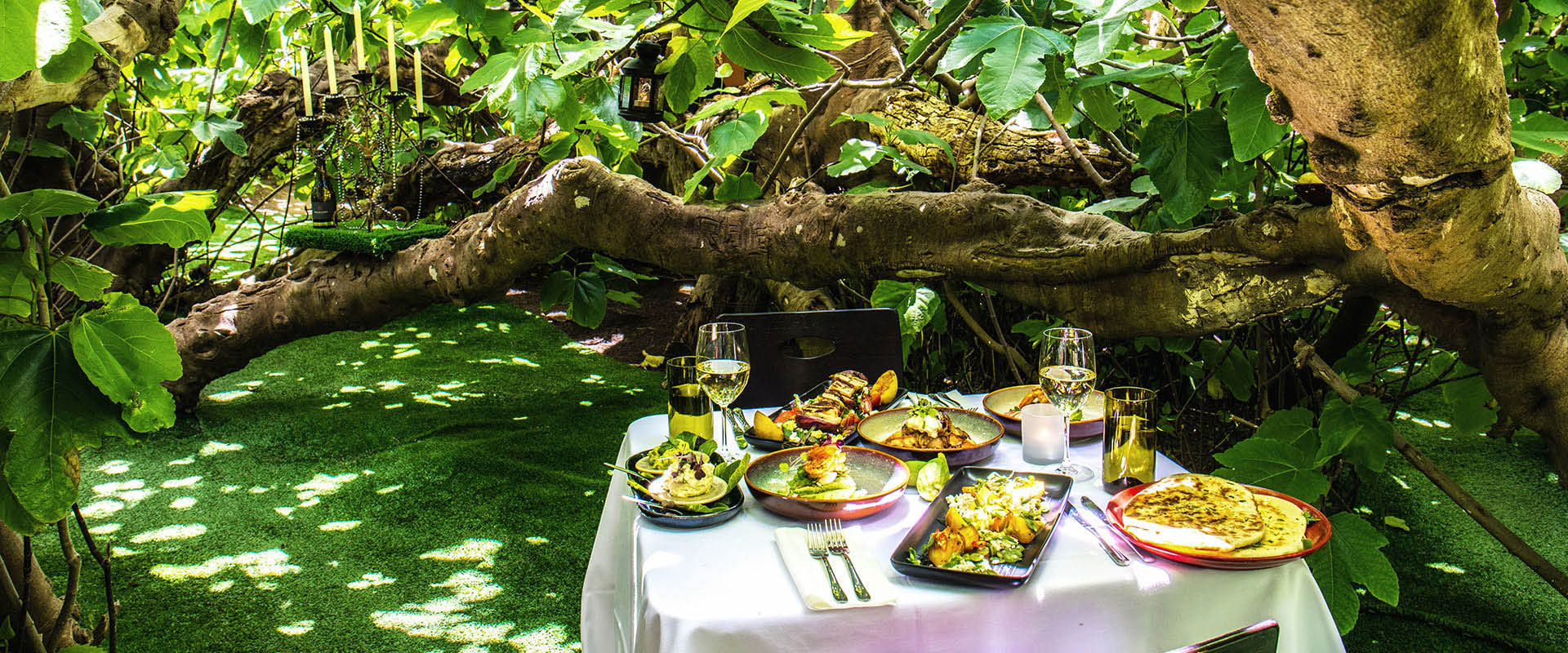 Escape the confines of day-to-day dining and step into a living fairy tale at the Enchanted Fig Tree. Nowhere else in the world can you feast on Kangaroo Island delicacies and paired wines, immersed in naturally-formed rooms made up of thick, lush fig branches. The Enchanted Fig Tree experience is only available when staying at a LifeTime Private Retreats property.
Hentley Farm, Barossa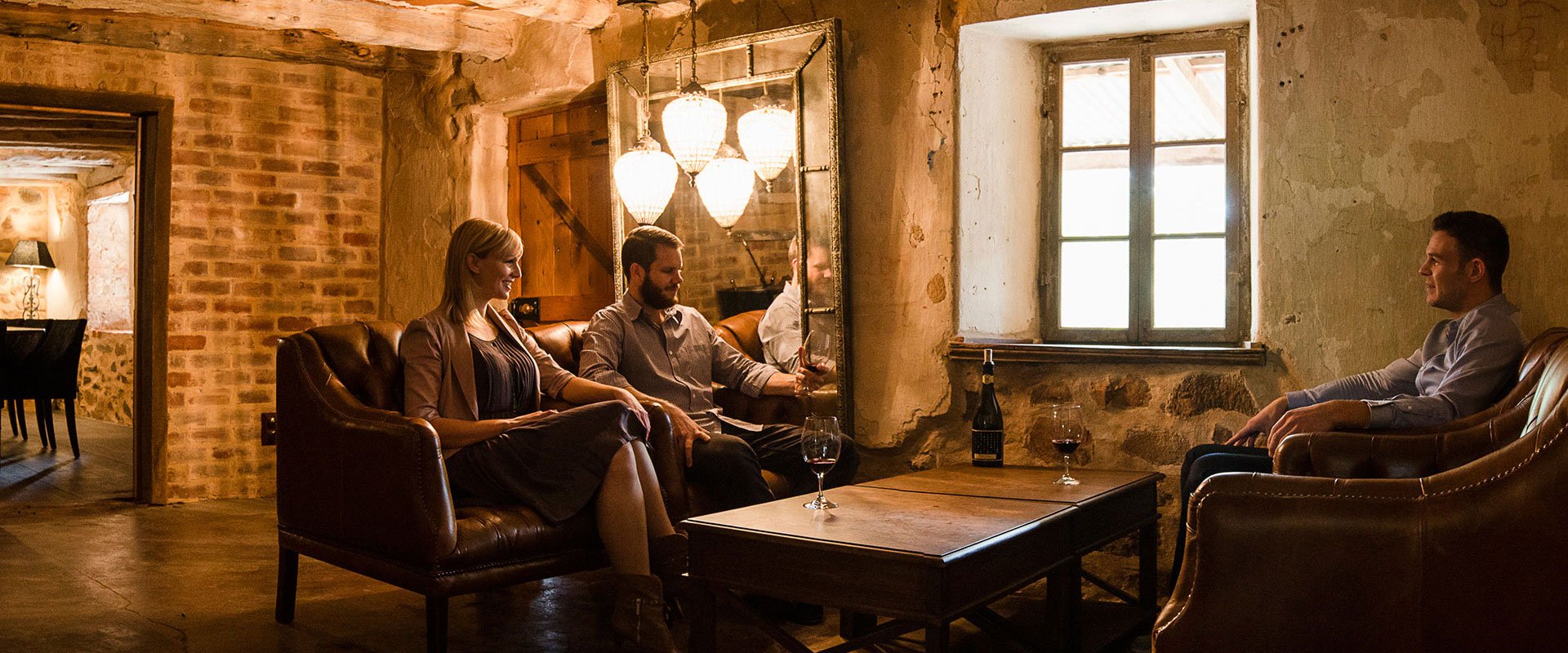 With a seemingly endless list of international awards under its belt, Hentley Farm embodies the rich culture of South Australia's Barossa: its vineyards, wines, land and people. The property, built in the 1840s, houses a historic cellar door, spectacular vineyard estate and multi award-winning restaurant.
A meal at Hentley Farm restaurant will have you dining on and drinking in the highest quality produce that the Barossa and surrounding regions have to offer, taking you on a once-in-a-lifetime journey through the region's fascinating culinary history.
Mayura Station, Limestone Coast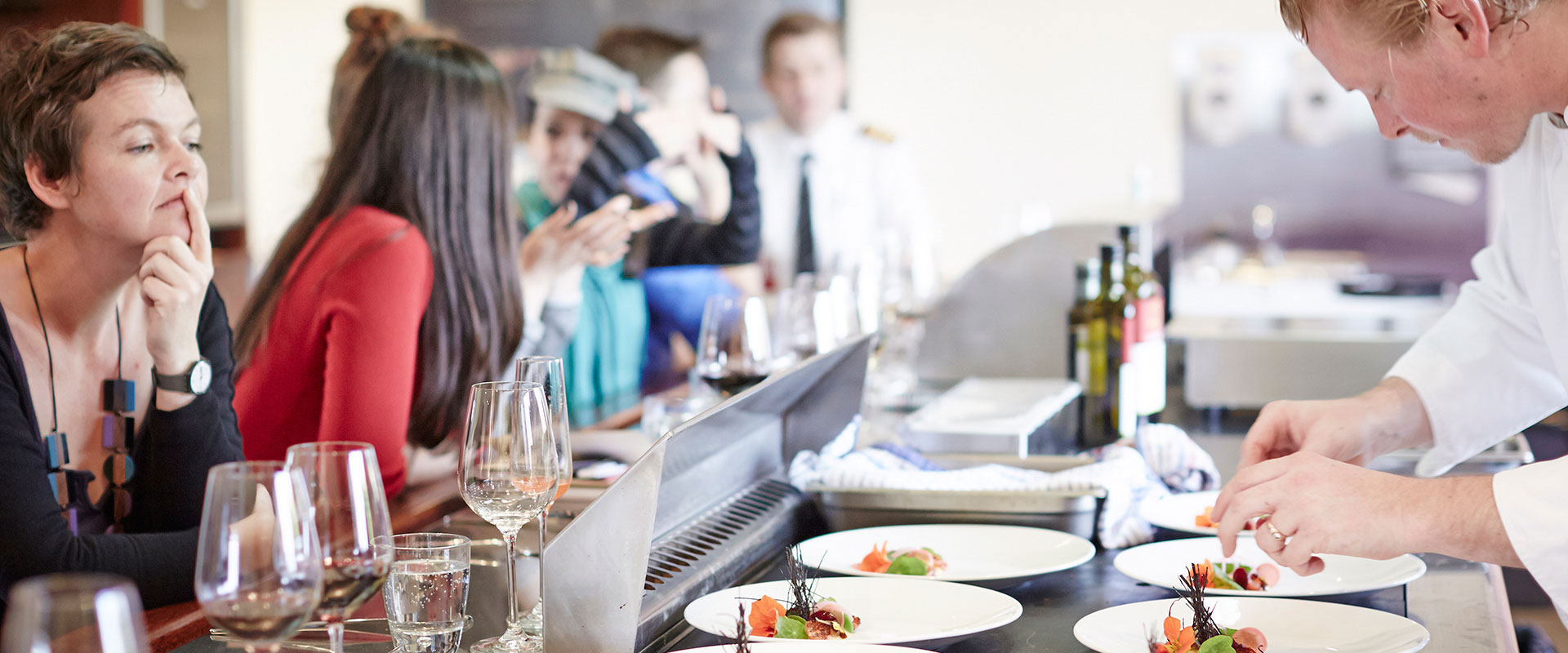 The Limestone Coast's gentle rolling hills and lush green pastures produce unparalleled-quality, award-winning Wagyu. At Mayura Station, diners can indulge all their beefy desires in The Great Wagyu Adventure – a four-course showcase of some of the best Wagyu beef in the world, matched with exclusive museum release Coonawarra wine. Mayura Station won the esteemed trophy in the 2018 Delicious Produce Awards for 'From Paddock to Plate' for its full-blood wagyu steak. 
Stunning panoramic views across the beautiful Canunda National Park provide the perfect backdrop to your meal.
Oyster Farm Tours, Eyre Peninsula

Known as Australia's Seafood Frontier, it's no surprise that the Eyre Peninsula's remote, pure waters produce multi award-winning, globally revered oysters. But what sets Oyster Farm Tours apart are their immersive, ocean-to-plate tasting tours. Jump on a tour with either Oyster Farm Tours Coffin Bay or with Pure Coffin Bay Oyster Farm Tours.
Wade through glassy waters, pluck your lunch straight from its source and wash it down with a glass of South Australian wine. Pick-up tips from generations of oyster farmers and reap the spoils of your labour right then and there.
The Prairie Hotel, Flinders Ranges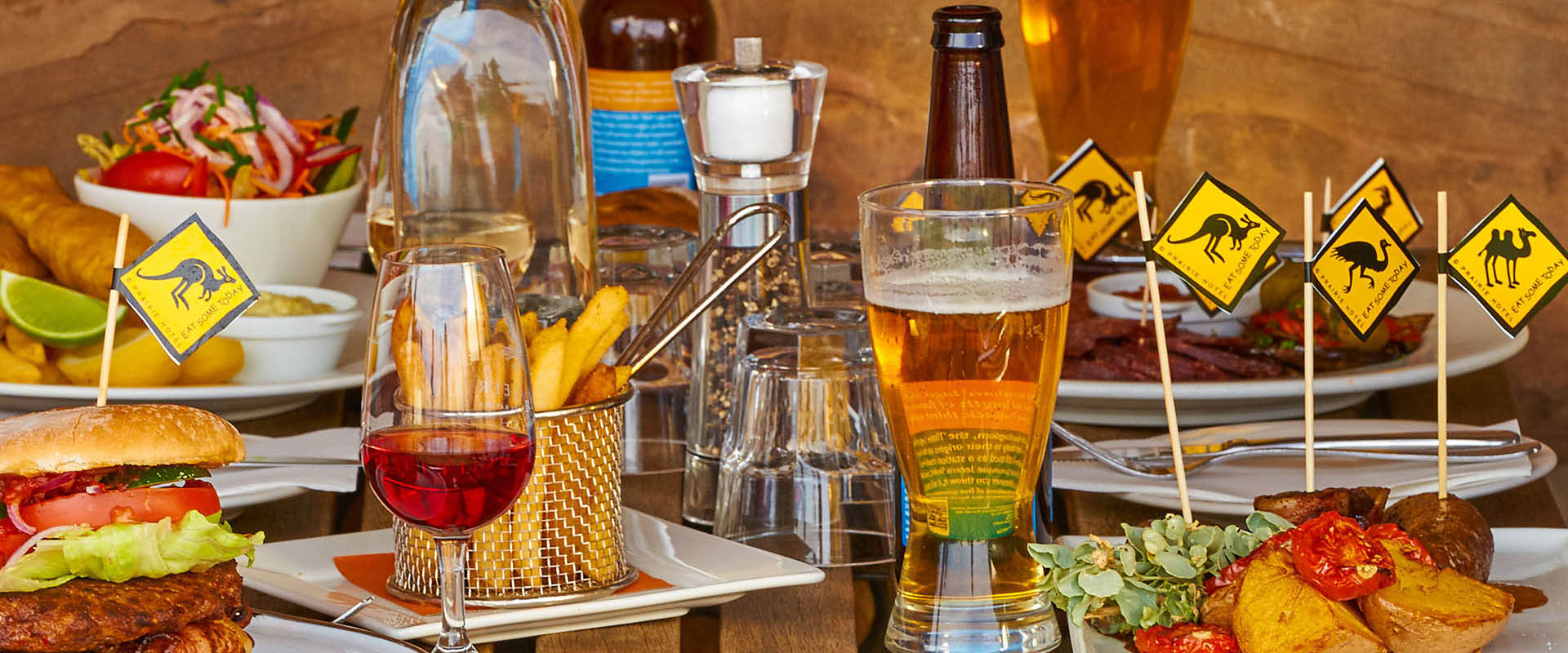 With the ancient Flinders Ranges to its east and sweeping desert plains to its west, the Prairie Hotel is a prime location for recreational desert dwellers from far and wide.
But what really lures the masses is its world-famous Feral Feast. Listed as one of the top 100 gourmet experiences in Australia, the Praire Hotel's feral menu gives you a slightly bizarre, yet totally exclusive chance to devour roo mettwurst, emu liver pate and camel sausages. Apparently Australian wildlife tastes as good as it looks.
The Seasonal Garden Café, Adelaide Hills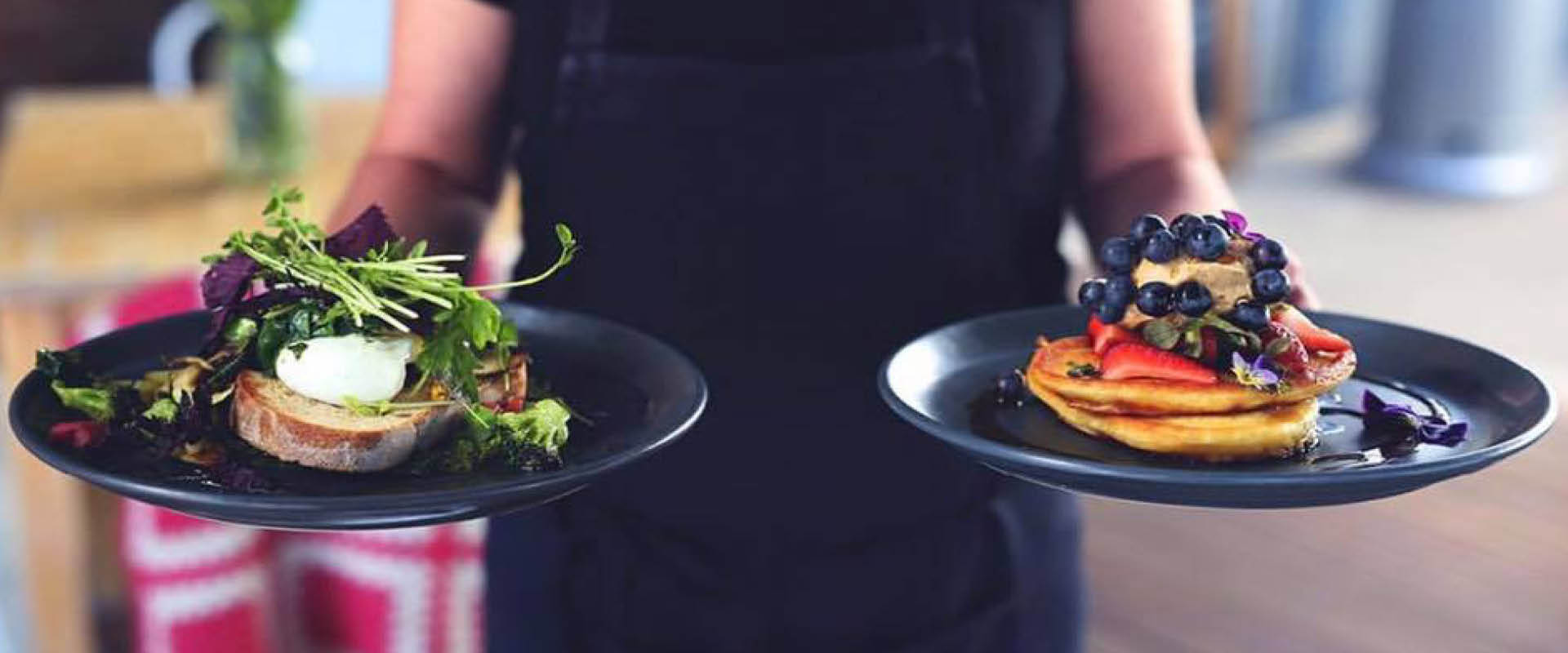 The Seasonal Garden Café is a one-woman success story, run by passionate local chef, Silvia Hart. Inside, baskets overflow with brightly coloured Adelaide Hills fruit and vegetables while freshly baked bread, cakes and pastries tempt onlookers at the counter. Silvia sources ingredients from her own fruit and vegetable garden and local markets; menus are (unsurprisingly) seasonal with an emphasis on raw, vegetarian and vegan dishes – all bursting with colour and flavour.
With its charming country cottage feel, Seasonal Garden Café fits in perfectly with its lush leafy surrounds, plonked on the main street of Hahndorf – one of our prettiest Adelaide Hills towns. For a dining experience that's truly farm gate to plate, there's nothing else like it.
The Shearing Shed, Kangaroo Island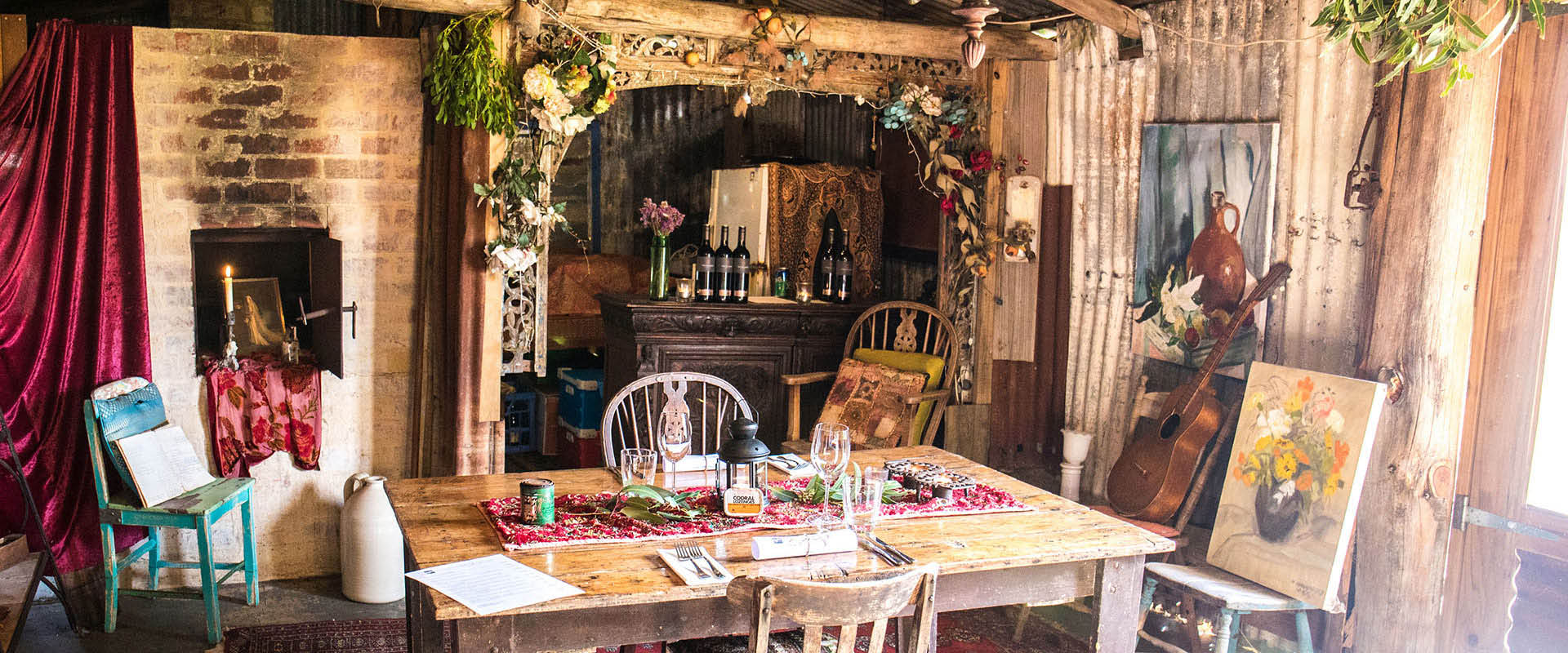 When staying at any LifeTime Private Retreats properties, you'll have an exclusive opportunity to dine at the 150-year-old Shearing Shed. Travel back in time to pioneering days with gorgeous antique décor, chandeliers and gnarly sugar gum branches.
South Australia's Local Food Heroes
South Australia is the proud home of world-famous chefs, serving game-changing dishes in their Adelaide restaurants and using produce sourced from our bountiful regions.
Johannesburg-born Duncan Welgemoed serves red hot, authentic South African cuisine at Adelaide's wildly different Africola.
Queen of the Barossa, Maggie Beer, is known around the world for her heart-melting home-style cooking, while Yorkshire-born Sean Connolly brings a lifetime to culinary experience to Adelaide's Sean's Kitchen.
One of the newest (and best) additions to Adelaide's food scene is Japanese-inspired Shōbōshō – the creation of Simon Kardachi (the genius behind Osteria Oggi, Press and Melt) and globetrotting Head Chef, Adam Liston.
Destination drinking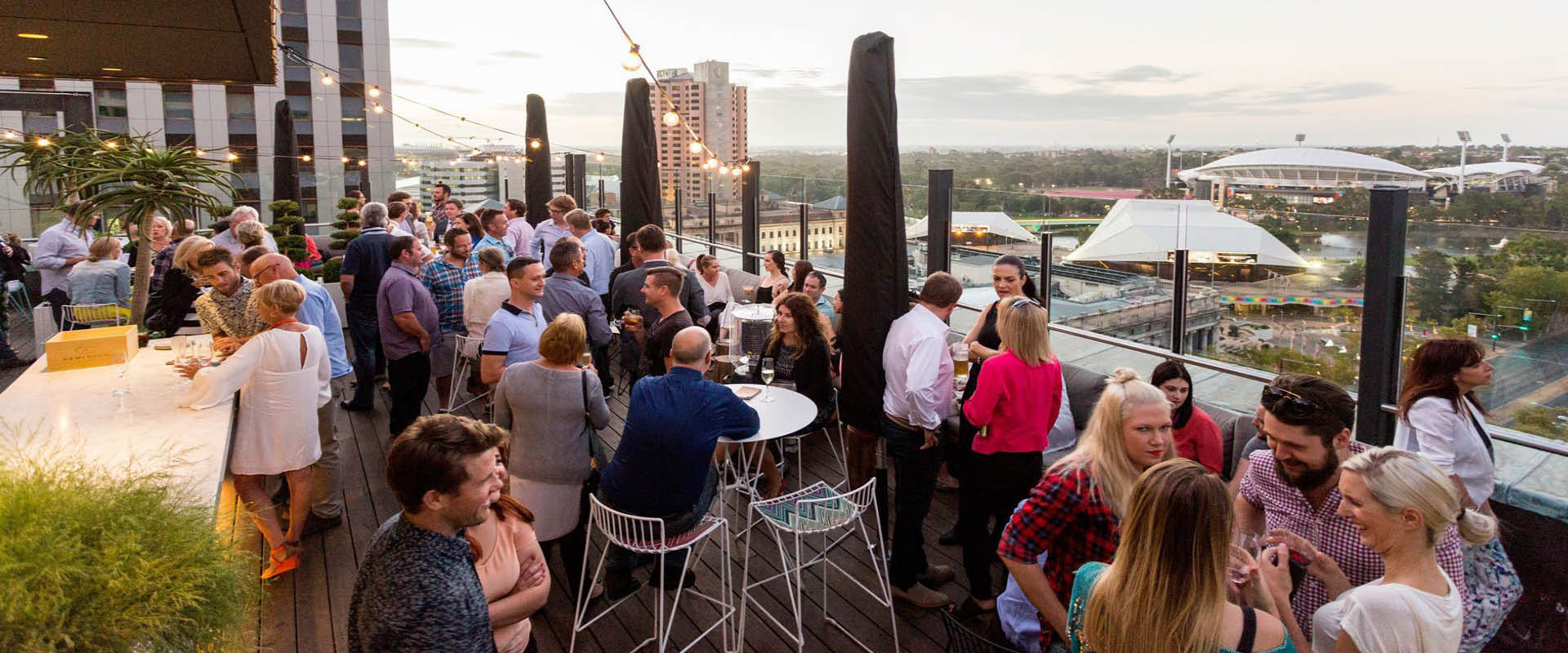 Steeped in history and drenched in class, wash it all down in Adelaide's booming bar scene. Spend the night chilling in neon-lit East End lofts or wining and dining alfresco on bustling Peel Street, Leigh Street and Ebenezer Place. One of Adelaide's premier drinking and dining spots is King William Street's 2KW. Sip a classic cocktail in the rooftop garden, looking out over a blanket of city lights or take your pick from Head Chef Daniel Lawrence's expertly-curated modern Australian menu.