Everything you need to know about travelling to Kangaroo Island.
updateD 6 February 2020:
The good news is that there is so much still open and operating as usual on Kangaroo Island and now more than ever this beautiful island needs your support. Round up some friends and check out our five-day, three-day or 48-hour Kangaroo Island itineraries and #BookThemOut.
what is open on Kangaroo Island? 
Planning a visit to Kangaroo Island to help rebuild their economy through tourism is an important part of the recovery. The eastern part of the island remains unaffected and is a beautiful place to holiday. Find out what Kangaroo Island tourism businesses are open here. Reference our map below to see the no-travel zone unless necessary and safe to do so. You can also download this map when planning your trip to Kangaroo Island.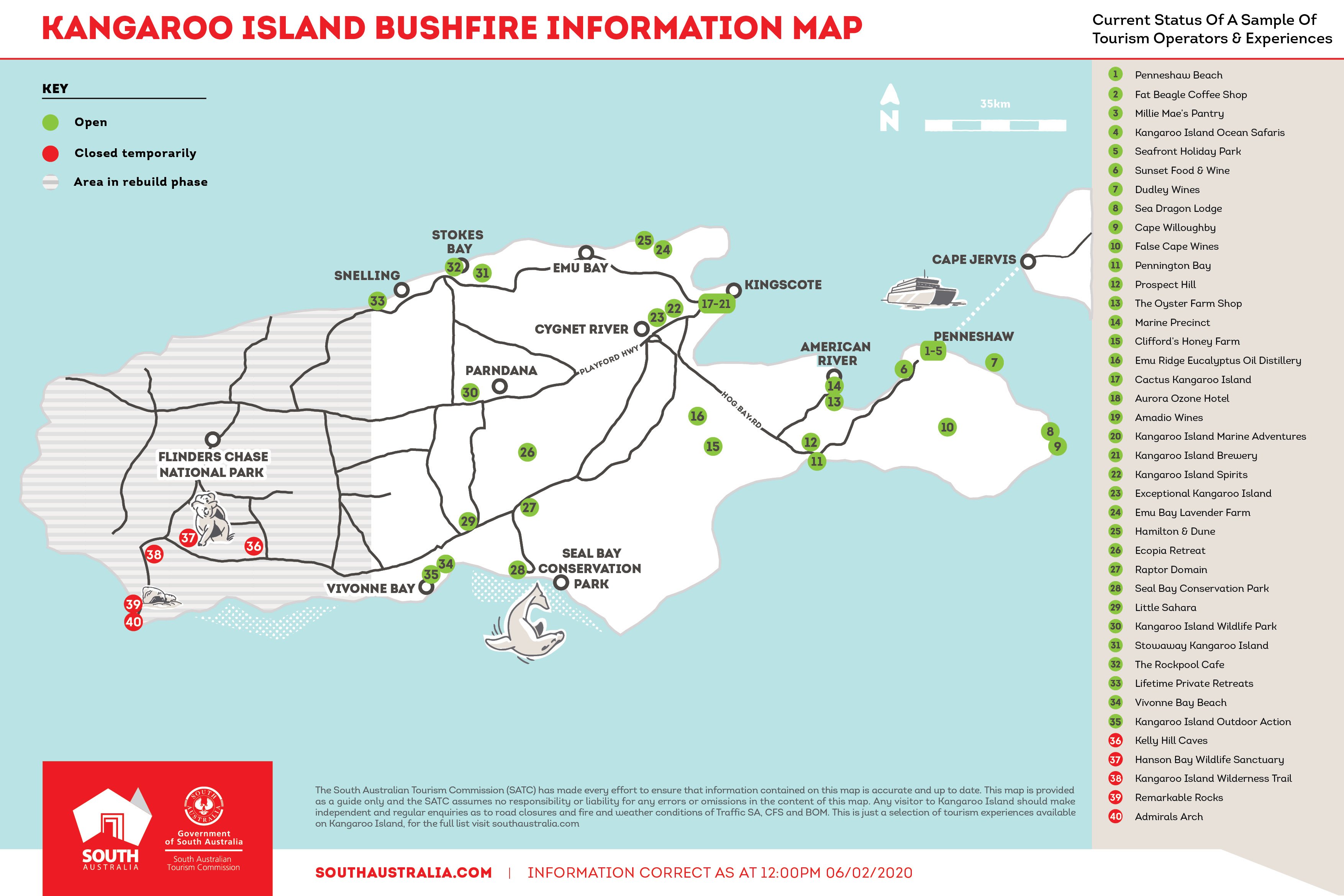 MORE WAYS TO HELP
If you would like to like to help the Kangaroo Island community through donations or understand how you can help rebuild through volunteer programs, please take a look at our helpful information about this. Thank you to our global community who have been generous in helping Kangaroo Island with financial aid.
WHERE TO GET THE MOST UP TO DATE INFORMATION?
Like with any natural disaster, we encourage you to please check conditions before you go in case conditions have changed since the time of this being published. This article is to be used as a guide only. We will endeavour to update this page as the island recovers and rebuilds, however please check the following sites first and monitor them when you're on the island.
CFS (Country Fire Service)

Traffic SA Road Closures

The Bureau of Meteorology