Searching for the ultimate sugar high? 
From decadent desserts begging to be put on Instagram, to cosy cafes serving up classic sweat treats and artisan chocolatiers hidden in the hills, your sweetest dreams will come true in Adelaide with extravagant cafes dishing up sugary-goodness all over town. Life's short; skip dinner and head straight for dessert with our guide to the best dessert cafes in Adelaide. Afterall, there's always room for dessert.
1.
EGGLESS DESSERT CAFÉ, GOODWOOD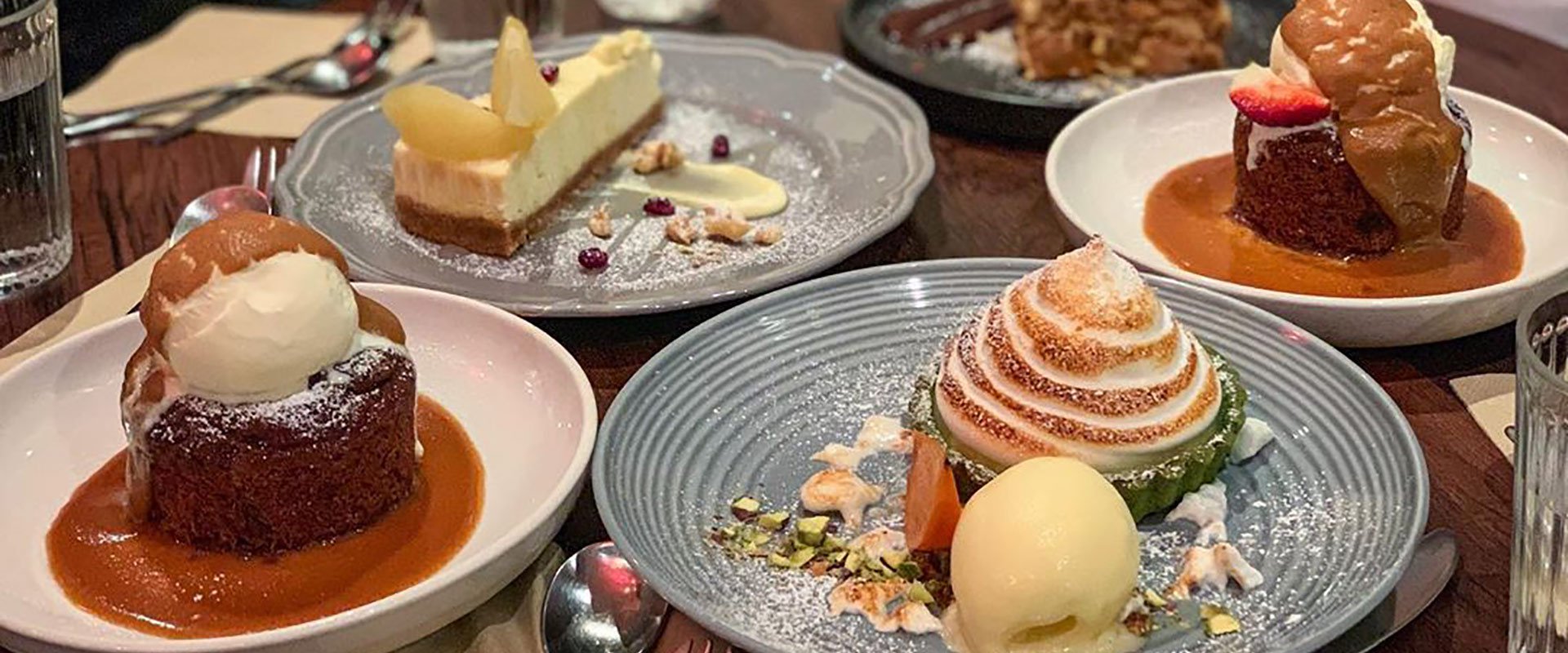 Unsurprisingly, Eggless Dessert Café specialises in desserts and cakes that are egg-free. They also specialise in desserts that are downright delicious. Eggless' intricate dessert creations are homemade and mostly vegan and lacto-vegetarian friendly. The menu is ever-changing and is always inventive with cakes, sundaes, tarts, donuts, custards, chocolate and all other manner of gluttonous goodness. Many of the desserts have a distinctive (and delicious) Asian influence; think black sticky rice and lychee rose sago. Can't decide? Order the tasting platter and sample your way through four mini versions of their most popular desserts for the month. Tucked on Goodwood Road, chances are you'll have to line-up for a table so get in early to beat the crowds of sugar-hungry dessert lovers. 
2.
SHIBUI DESSERT BAR, ADELAIDE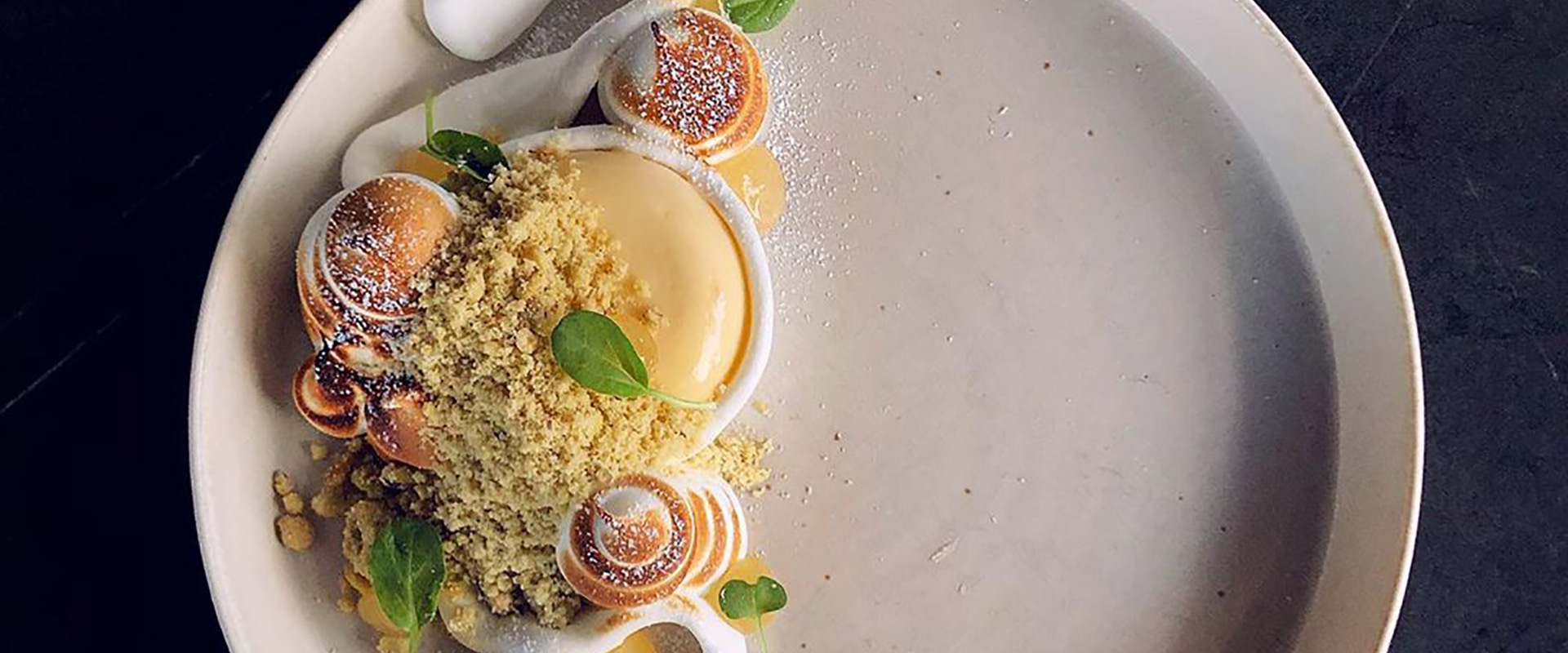 Sitting smack-bang in the centre of Grote Street you'll find some of Adelaide's most innovative desserts dished up at Shibui Dessert Bar. The new project of Quang Nguyen - the creator behind Devour Dessert Bar - you can expect all the usual extravagance at this popular Adelaide dessert cafe. With a rotating menu featuring signature dishes like red-skin soft serve topped with toasted marshmallow, Golden Gaytime fried ice cream, ice cream sandwiches overflowing with soft serve, fudge and honey comb, and even a vegan chocolate forest, you can have your cake and eat it too. 
3.
RED CACAO, STIRLING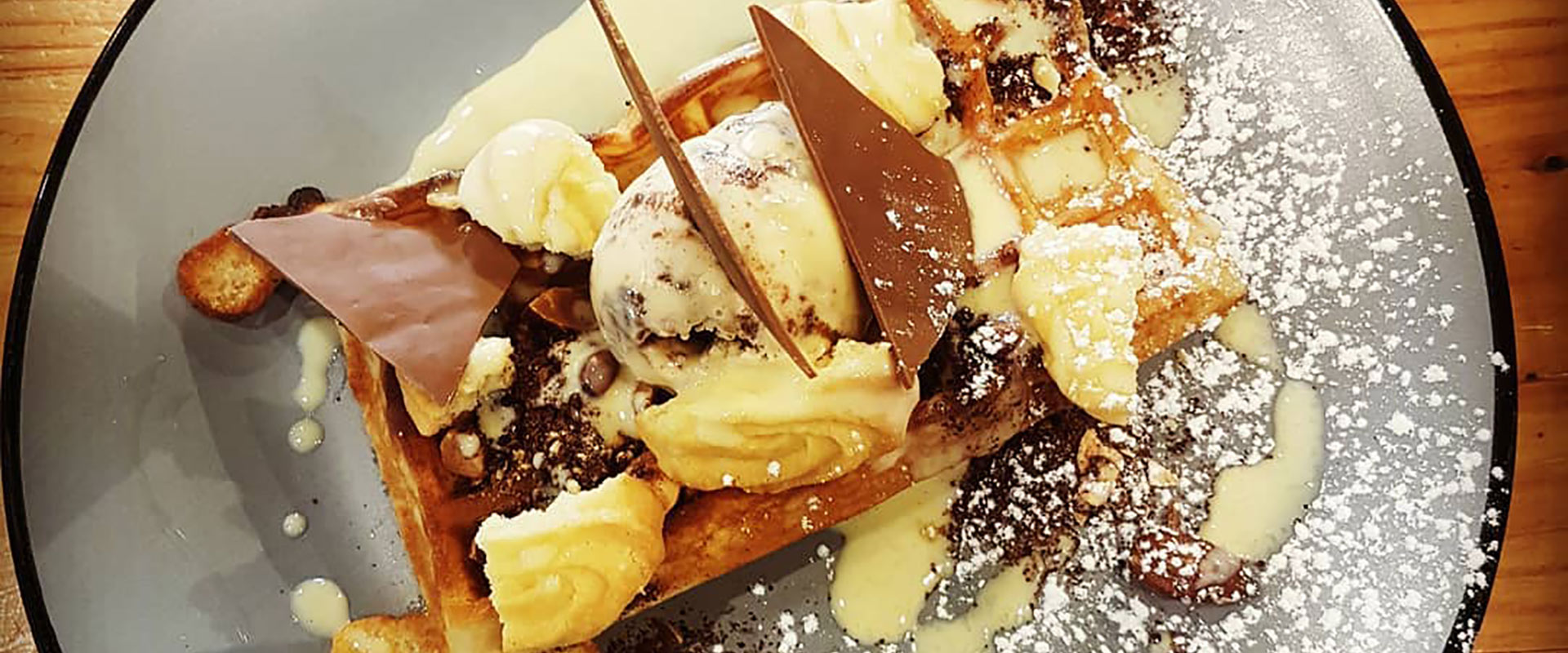 Charlie would be very happy with this chocolate factory. Nestled down a quiet, leafy laneway in the Adelaide Hills, Red Cacao is a boutique artisan chocolatier, café and dessert bar dishing up chocolatey goodness that really hits the sweet spot. Having trained extensively through Australia and Europe, Adelaide's very own Willy Wonka, Marcus Booth-Remmers, creates a huge array of chocolates available from the Stirling café. From blocks of chocolate, to ganache and truffles, these sweat treats are crafted using unique ingredients like mulberry, local Shiraz and chilli. Open every day except Tuesday, the café also serves up mouth-watering hot chocolates, coffee and tea and a decent range of savoury options… but back to dessert. Come Friday night, Red Cacoa transforms into a candle-lit dessert bar dishing up theatrical creations featuring their award-winning chocolate, while Sunday mornings you'll find sweet-tooths flocking for Sunday brunch with a weekly rotating menu of decadent waffles.
4. ASTONISH PATISSERIE, ADELAIDE
Conveniently perched on the south end of King William Street in the city, this hidden dessert haunt boasts a huge menu. Snag a spot by the fireplace and devour desserts like crème brulee, waffles, churros and crepe cake.  If you need a break from sugar (who are you?), they also have an equally delicious savoury menu. 
5.
LOVE, STEPHY, ADELAIDE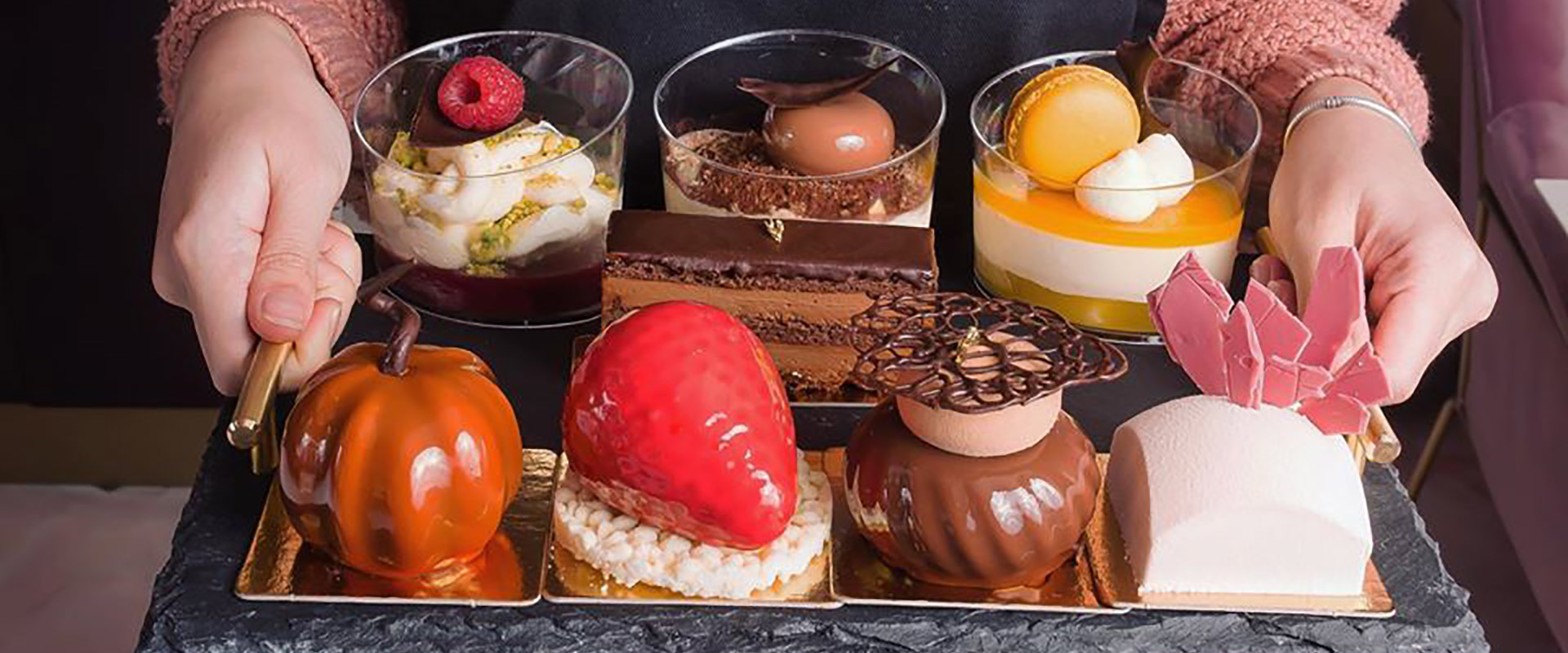 Treat yo' self in a pink paradise home to all things sweet at Love, Stephy. A relative new-comer to Adelaide's dessert scene, this insta-worthy Hindley Street dessert café is decked out in pink from top-to-toe, with velvet pink chairs, a pink marble floor, pink wall paper and a roof of roses making this one of the cutest spots to satisfy your sweet-tooth. You'll be tickled pink with the huge dessert menu too; we recommend one of their signature petit gateaux or macarons. 
6. Bracegirdles House of Fine Chocolate
The mother of dessert cafés, Bracegirdles House of Fine Chocolate has two locations in Adelaide, on Glenelg's bustling Jetty Road and on Cross Road in Adelaide's inner south. Casual and inviting, it's the perfect place to catch up with friends after dinner. All desserts are made on-site by highly talented chocolatiers, and there's a load to choose from. Chocolates are displayed in glass cabinets, and you'll find breakfast options, frappes, fondues, cakes and ice creams.
7. St Louis House of Fine Ice Cream and Dessert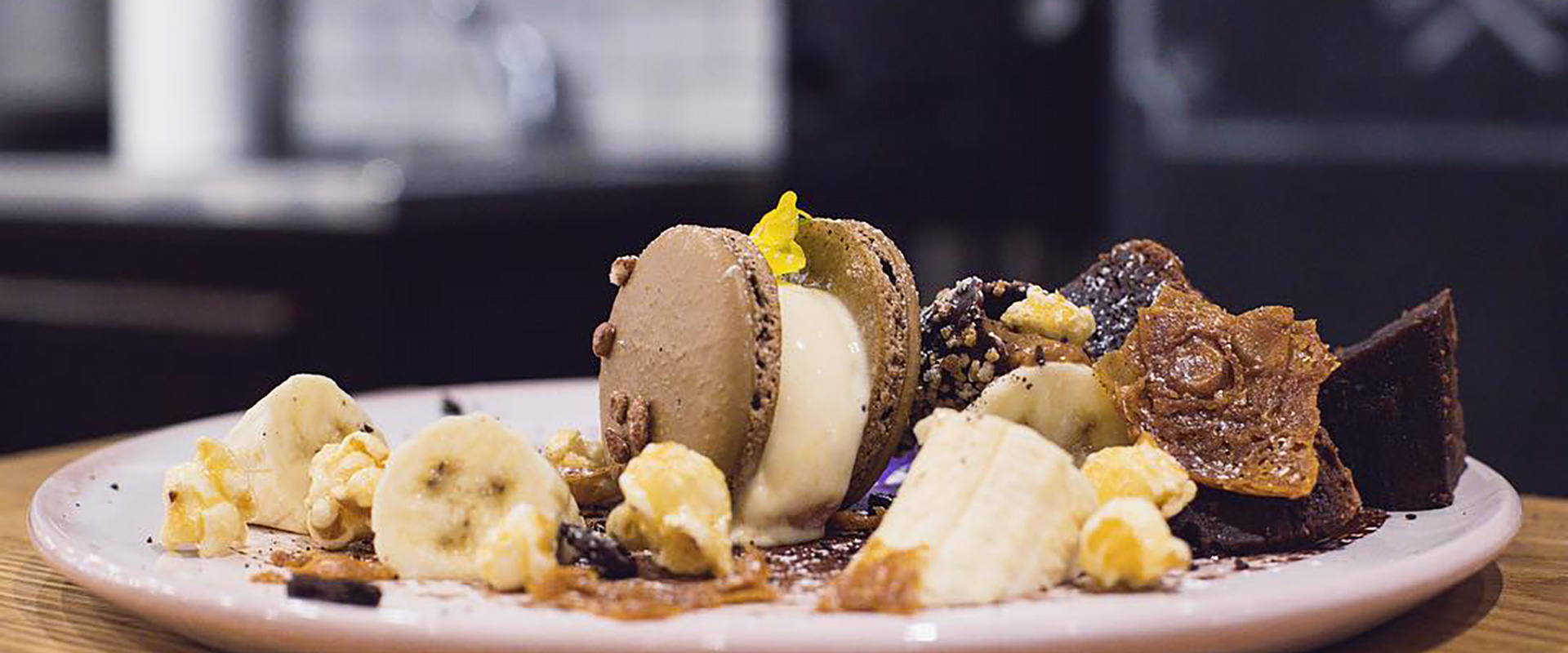 St Louis is the ultimate in ice cream indulgence. You'll find six stores in South Australia; Adelaide, North Adelaide, Norwood, Hyde Park, Glenelg and Modbury. Made locally, St Louis desserts are ridiculously tasty. Pick from a selection of handmade chocolates and a huge range of ice cream flavours. From churros fondue to affogato; dessert cocktails to waffles, the menu is lengthy and impressive. Combined with a great range of tea, coffee, hot chocolates and even fine wine, beer and spirits, St Louis is the perfect place for a late-night dessert jaunt.
8. Chocolatree, North Adelaide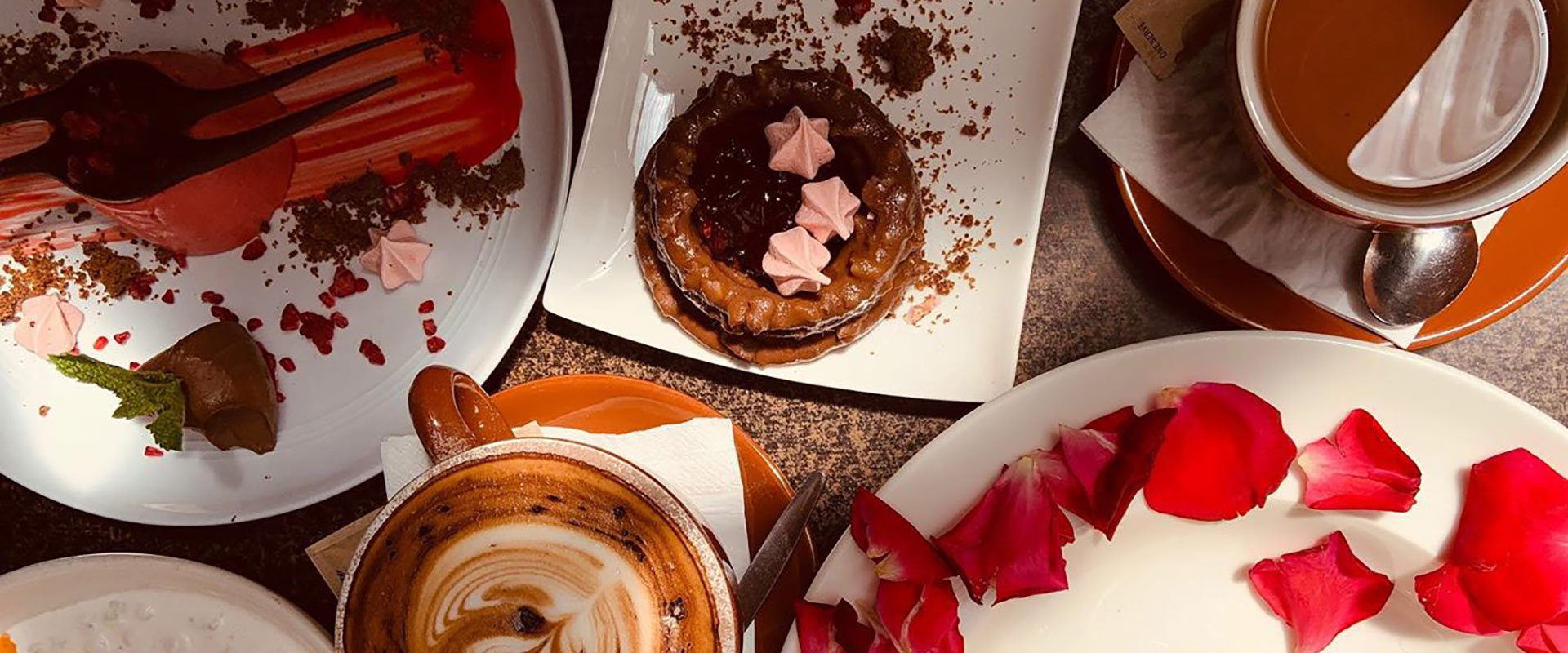 Calling all chocoholics: loosen your belt buckle and dig in to a chocolate-smothered dream at North Adelaide's Chocolatree. A lively affair with funky décor, a huge indoor mural, comfy sofas and café-style seating. Chocolatree specialises in Belgian-style, handcrafted chocolates made with fresh ingredients by an in-house chocolatier. Their range includes truffles, gift packs, cakes, ice cream and macaroons. You can also choose from 25 different Belgian hot chocolates with everything from gingerbread, to peanut butter and Turkish delight. Our go to? The chocolate overload waffles which are served smothered in chocolate, Tim Tams, chocolate ice-cream, and more chocolate.
North Adelaide is a dessert-lovers paradise; nearby you'll also find Chocolate Taperia, Bononia, Elephant Walk and Adelaide Chocolate School.  
9. Steven ter Horst Chocolatier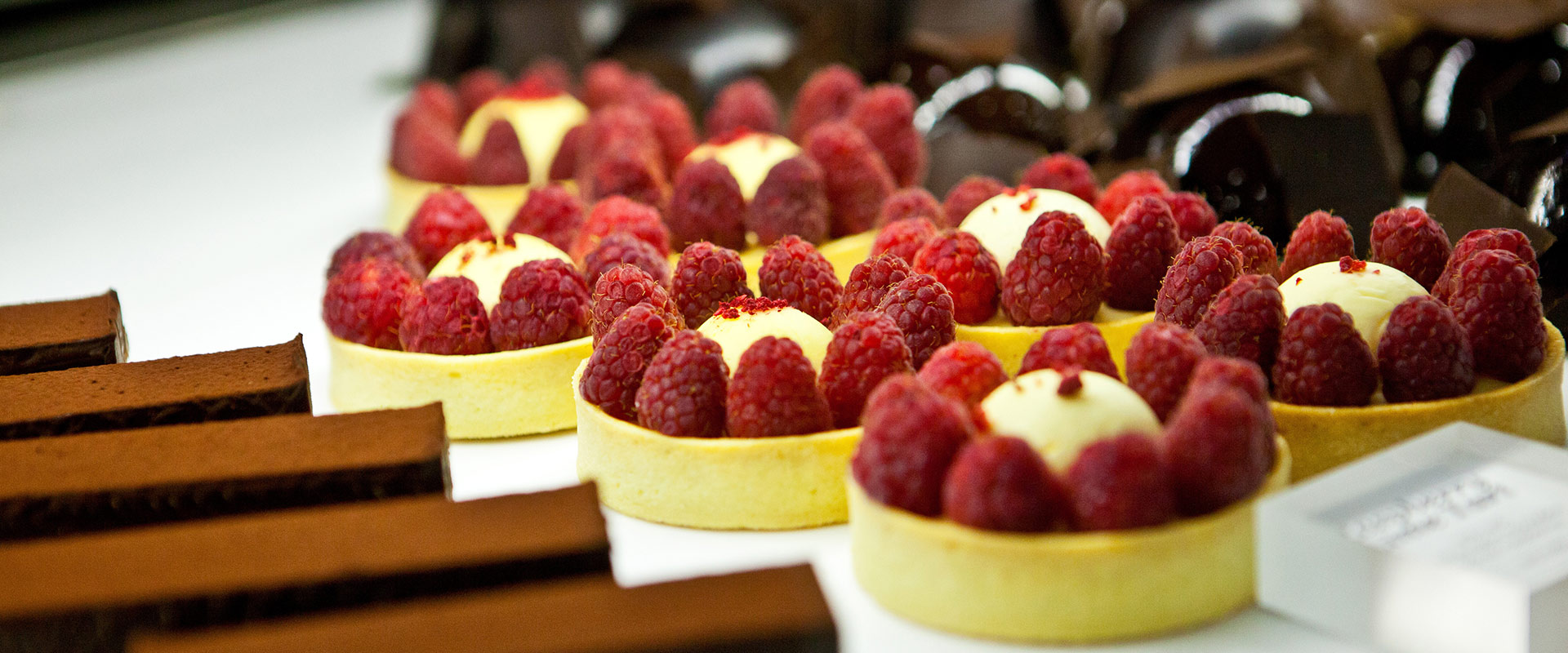 If your sweet tooth has a preference for the finer things in life, Steven ter Horst Chocolatier is a must-visit. Drop in to their very stylish Rundle Street store or Hyde Park cafe for a range of delicious chocolates, tarts, pastries, cakes, gateaux, hot chocolate and a smorgasbord of coffee varieties. Steven ter Horst is run by chocolatier Mr Horst himself and has been named in Gourmet Traveller as one of Australia's leading chocolatiers.
10. Haighs Chocolates, Parkside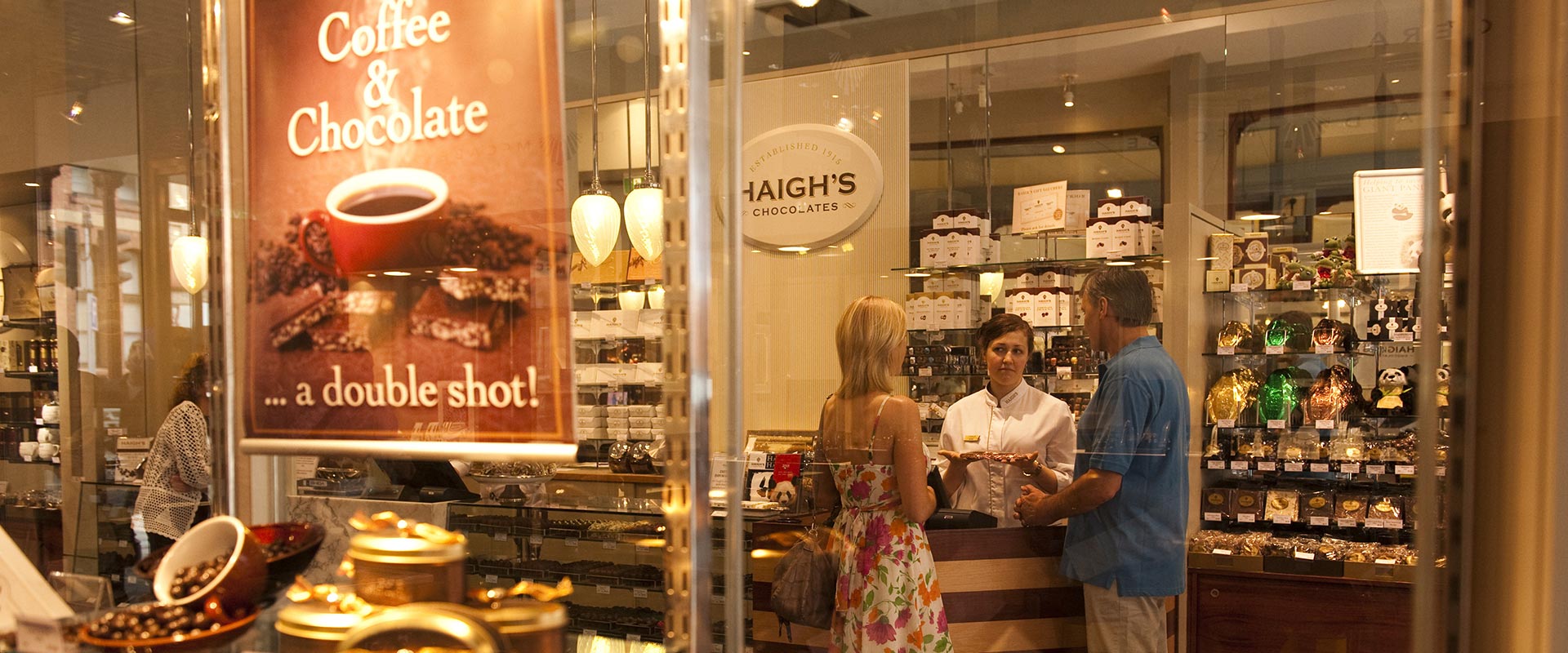 If life is like a box of chocolates, then they better be Haighs. A South Australian icon, Haighs Chocolates have been supplying chocolatey goodness to Adelaide and the world since 1915, with seven stores across SA. Roasting almost 10,000 kilograms of cocoa beans a week and with eight different chocolate blends as well as single-origin varieties available, all your wildest chocolate cravings are covered from chocolate bars to truffles and hot chocolate. Visit where the magic happens, the Haighs Visitor Centre, and jump on a free guided tour of the factory. See how your favourite chocolates are made and learn about the history behind this iconic brand, the oldest family-owned chocolate maker in Australia. Yes - there will be tastings!
11. Barossa Valley Chocolate Company, Tanunda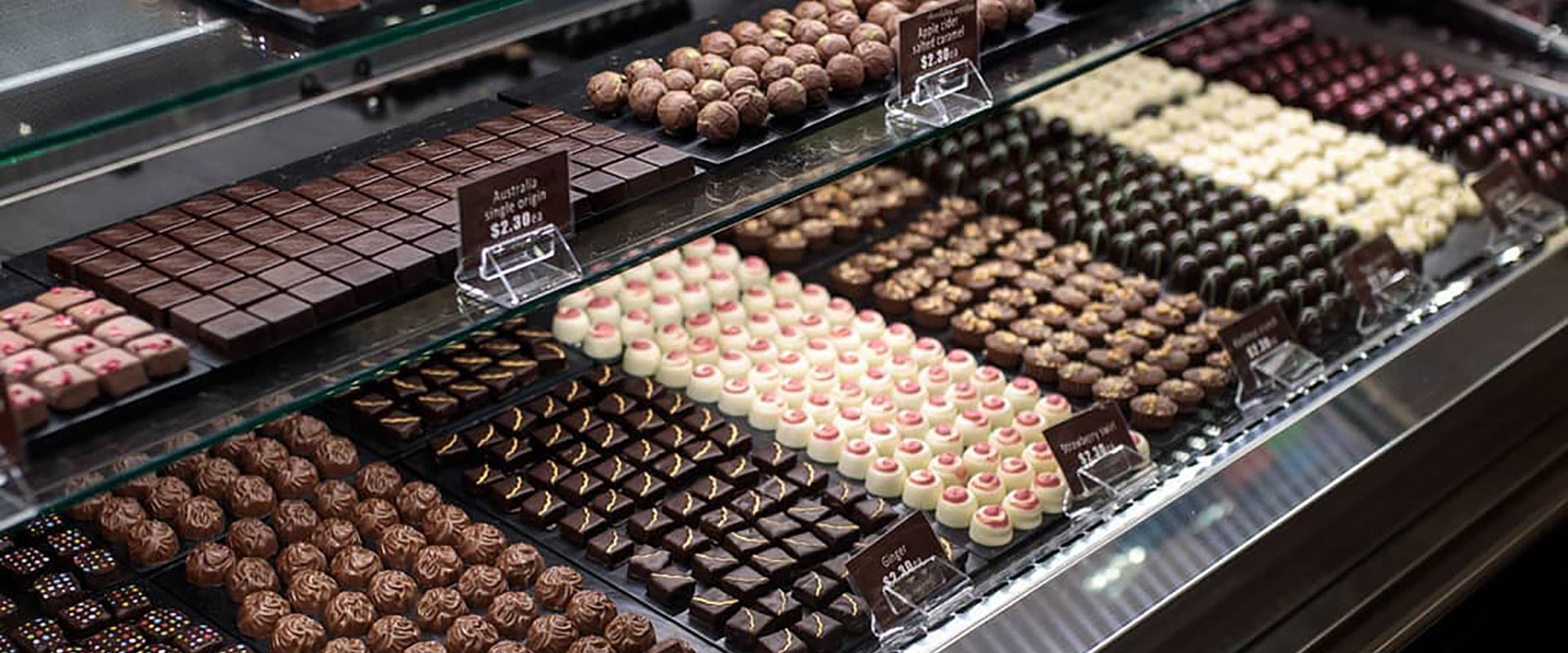 Surrounded by the rolling vines of one of Australia's most renowned wine regions, Barossa Valley Chocolate Company is the perfect pit-stop between cellar doors to satisfy your sweet tooth. Sitting in the heart of the Barossa in Tanunda, here you can watch the chocolatiers at work or try your hand at the art of chocolate making for yourself during a chocolate making class. Afterwards, pull up a seat in the cellar door and sip and taste your way through a curated wine and chocolate flight. There's also a café dishing up sweet treats, an ice creamery serving freshly made gelato and a huge retail chocolate shop to stock up for those late-night sugar cravings.
12. Gelatissimo
Who doesn't love a post-dinner gelato? But with so many gelati flavours on offer at Gelatissimo - which has two stores in Adelaide and one in Norwood and Glenelg - you'll be hard-pressed to know which one to choose. There are the classics like vanilla, lemon sorbet and chocolate but the newest combinations will really excite your taste buds. Try the caramelised fig, burnt caramel and pecan or wild berry pannacotta gelato. Sorbet flavours include blood orange, passionfruit, green apple and raspberry. Gelatissimo Glenelg boasts an in-house café. Try the warm waffles topped with your choice of gelato, and and drizzled with chocolate or caramel sauce, or a brookie - gelato in a biscuit. There's also gelato cannoli gelato doughnuts.
Still hungry?
Continue your gastronomic journey to some of Adelaide's best restaurants or counteract your sugar rush by getting a few more plants on your plate at one of Adelaide's best vegan restaurants.