Welcome to the wine capital of Australia.
With more than 200 cellar doors on its doorstep, Adelaide is the wine capital of Australia - and one of the nine Great Wine Capitals of the World, along side Bordeaux in France, Napa Valley in the US and Bilbao Rioja in Spain. The network of global wine capitals share a common asset: their internationally renowned wine regions. 

We're sure you've heard of the Barossa - home to Seppeltsfield which won the title of Best Wine Tourism Service at the Great Wine Capitals event in Portugal, November 2016. But there is so much more to explore from the Adelaide Hills, to McLaren Vale, up to the Flinders Ranges and down to the Coonawarra.

But first, a quick word on phylloxera – a small bug that causes big problems. This aphid-like insect feeds on grapevines. At different times it has devastated wine regions around Australia and throughout the world. Thankfully South Australia remains phylloxera-free and we're working hard to make sure it stays that way. If you've recently visited an interstate vineyard, you can help us out by making sure your car and shoes are cleaned, and please always ask before you enter a vineyard. Now back to the fun stuff... 
Adelaide and Adelaide Plains
Adelaide and the Adelaide Plains are home to wineries like Penfolds. You'll find the National Wine Centre of Australia in Adelaide. It's a great place to learn about wine. You'll discover cellar doors and tasting rooms in and around Adelaide city, giving you plenty of wine tasting opportunities.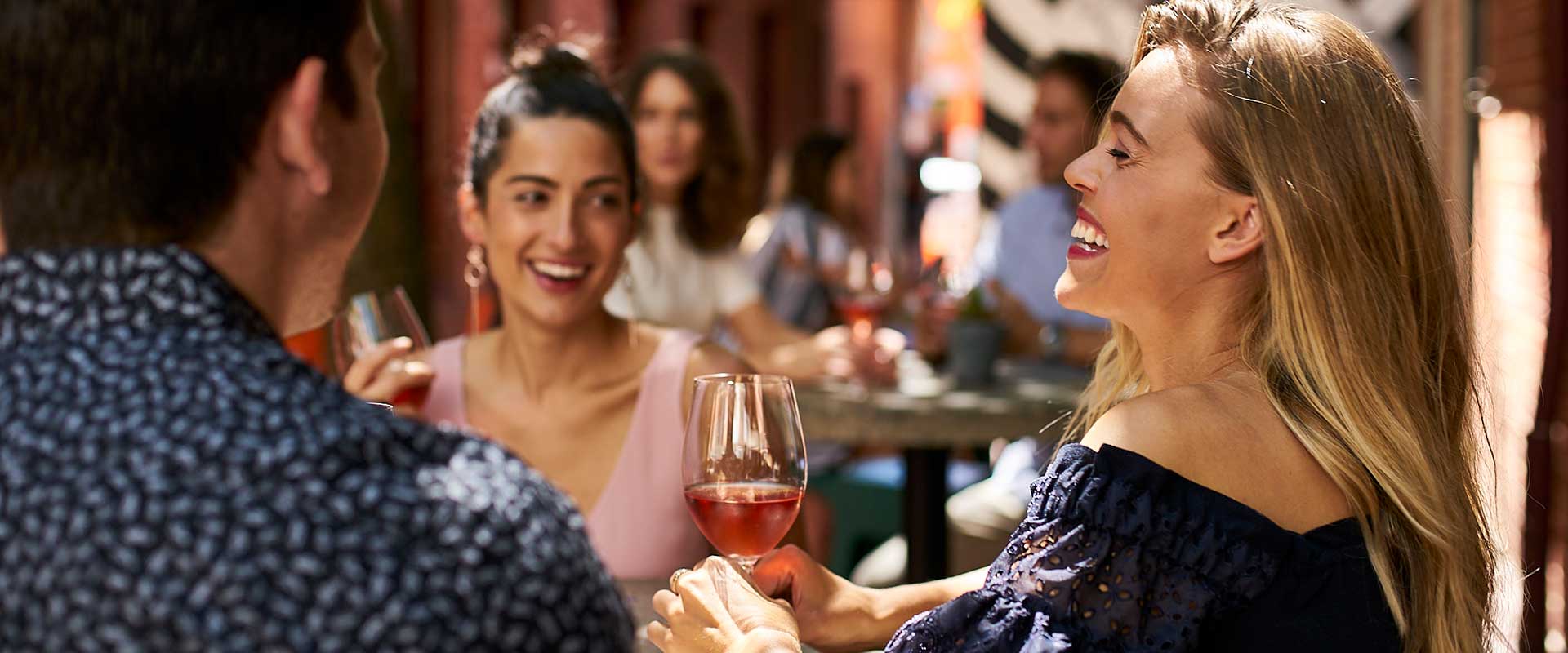 The Adelaide Hills
Just a short drive from Adelaide, the Adelaide Hills is a great place to spend a day touring cellar doors. The region is known for its prize-winning cool climate wines, from Sauvignon Blanc to Chardonnay and Pinot Noir. Did we mention the jaw-dropping views?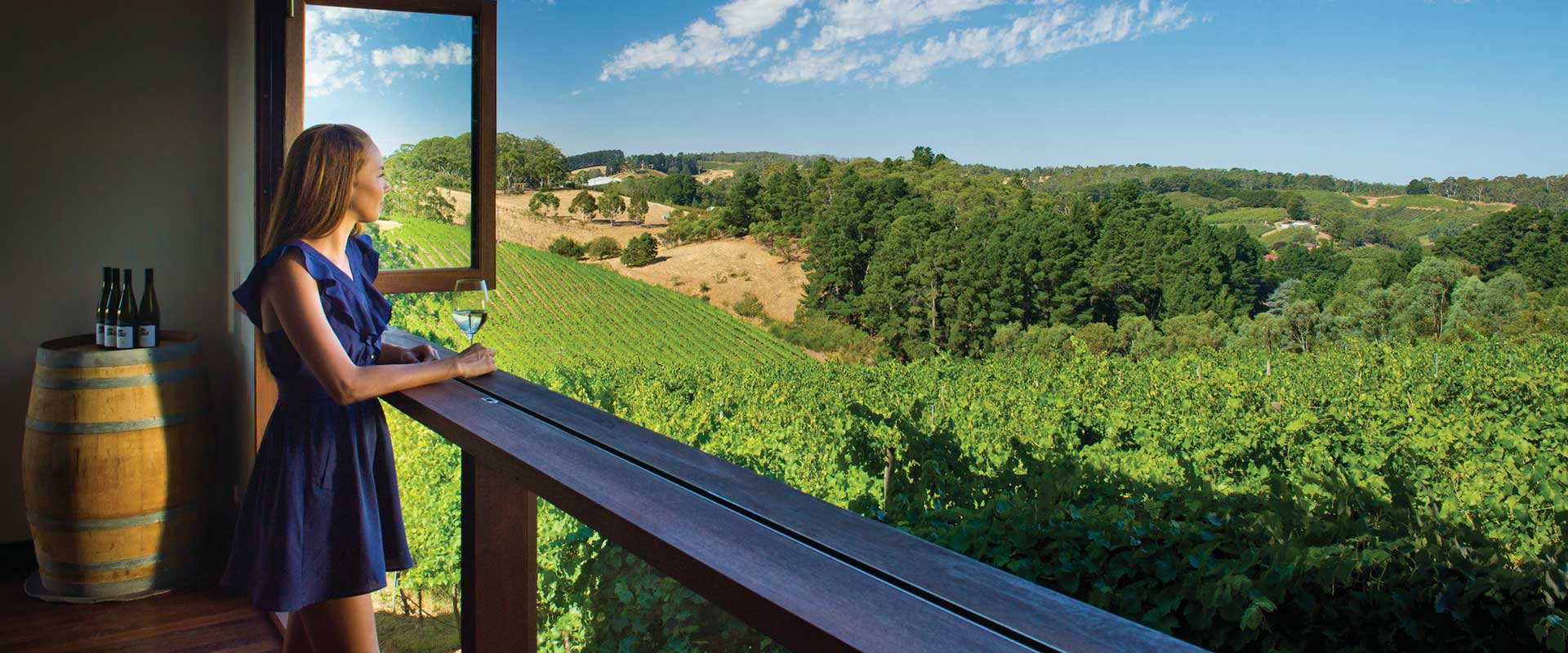 Barossa
Two wine regions combined make up the Barossa. Both areas have their specialty wines. Eden Valley has a reputation for amazing Riesling, while the Barossa Valley is home to some of the world's best Shiraz.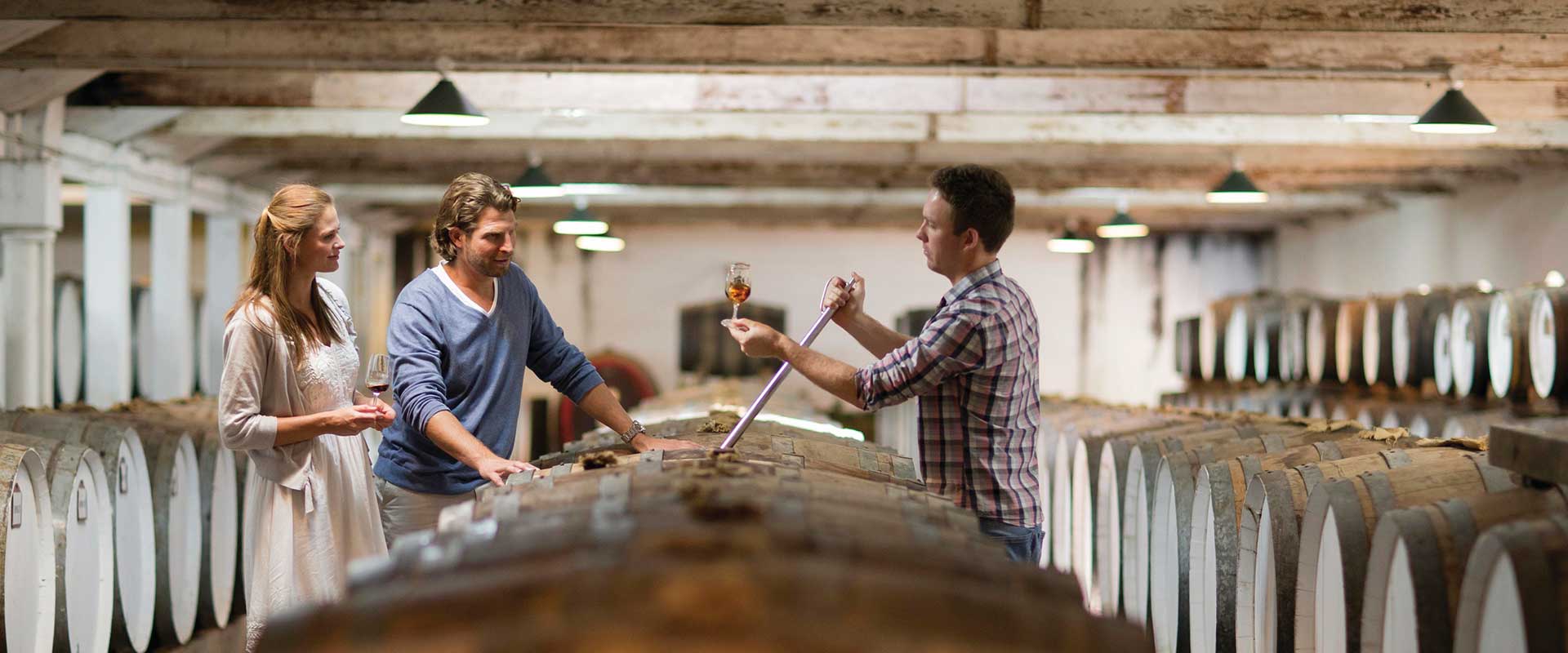 Clare Valley
The Clare Valley is a little further north from the Barossa. Clare Valley is famous for Riesling and you'll know why once you try it. Follow the Riesling Trail by bicycle and stop at cellar doors to try some of this well made drop.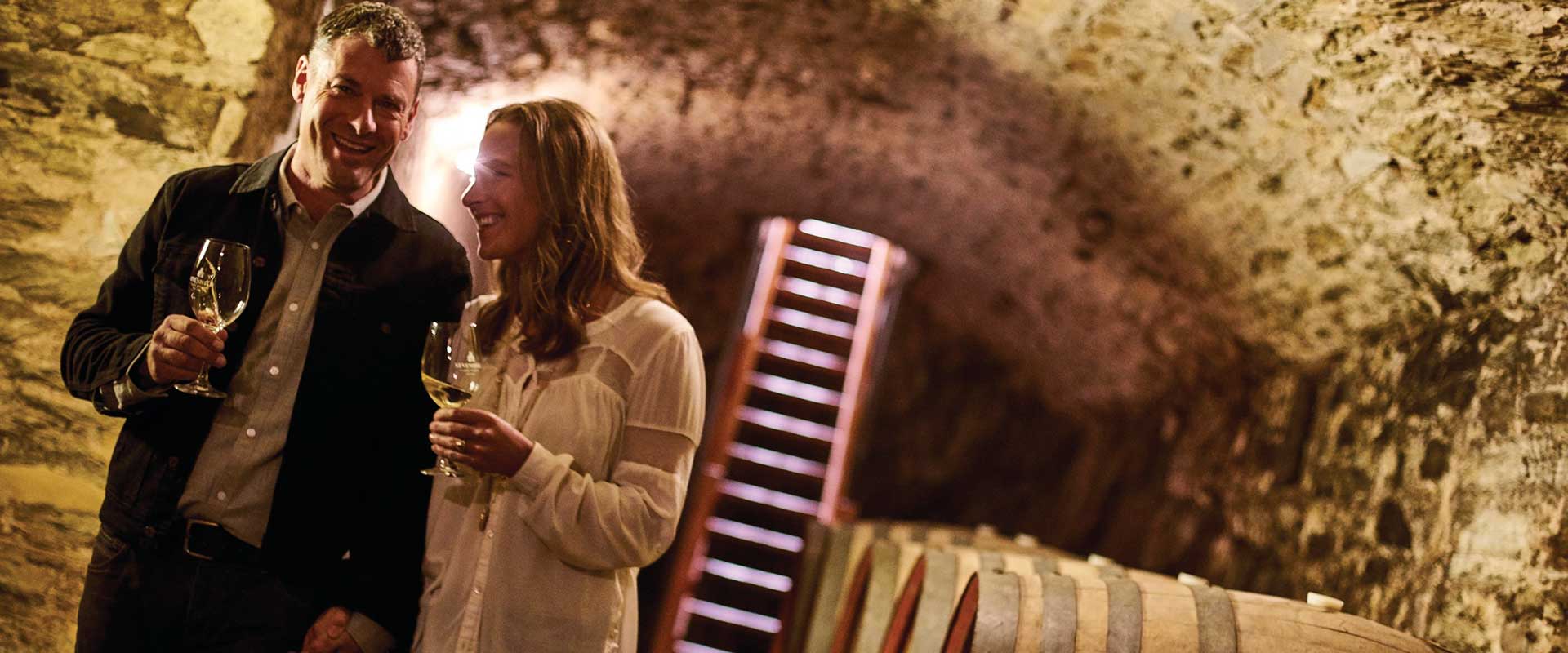 Fleurieu Peninsula
McLaren Vale, Langhorne Creek, Currency Creek and Southern Fleurieu are all wine regions on the Fleurieu Peninsula, south of Adelaide. You'll be spoilt for choice with this array of excellent cellar doors. Keep an eye out  – you may find a brewery door or two as well!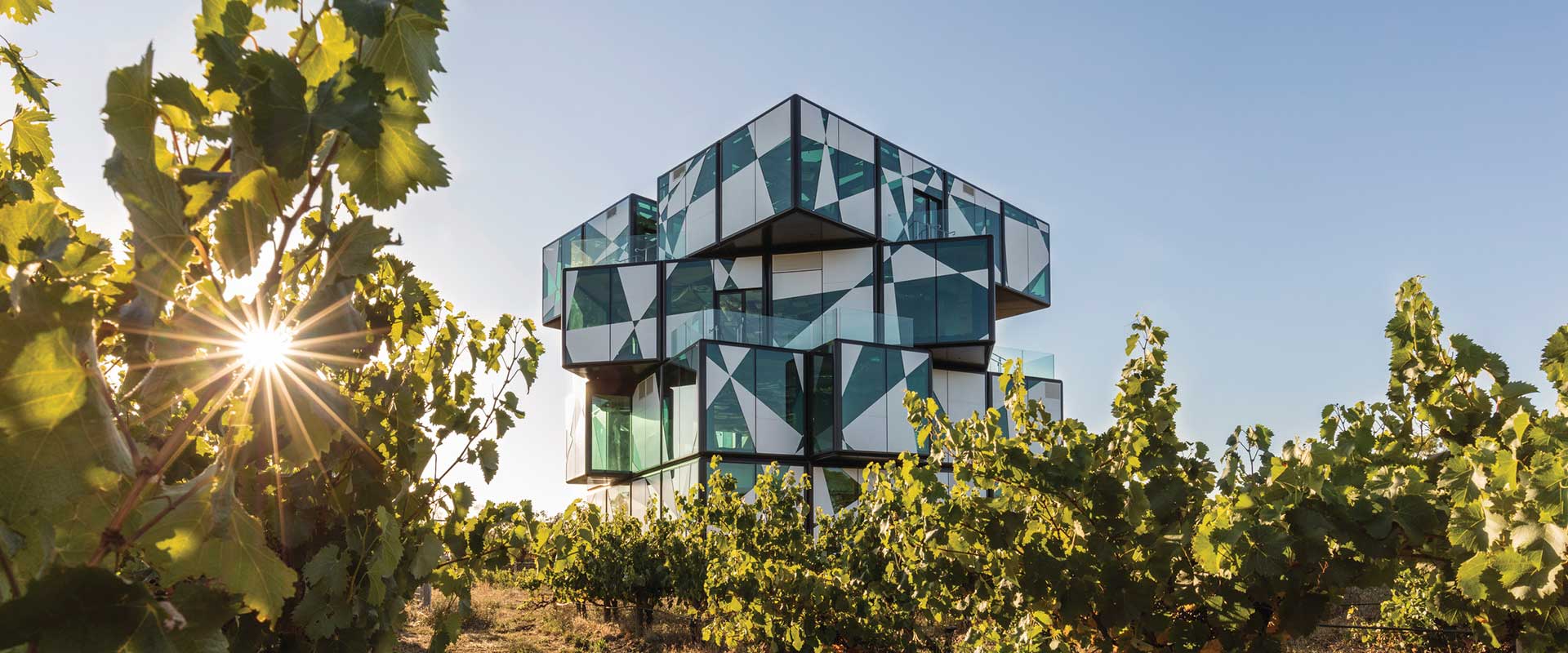 Kangaroo Island
Stop at a Kangaroo Island cellar door or distillery for tasty liqueurs. Wherever you are on the island, you'll be near a winery that will please your taste buds.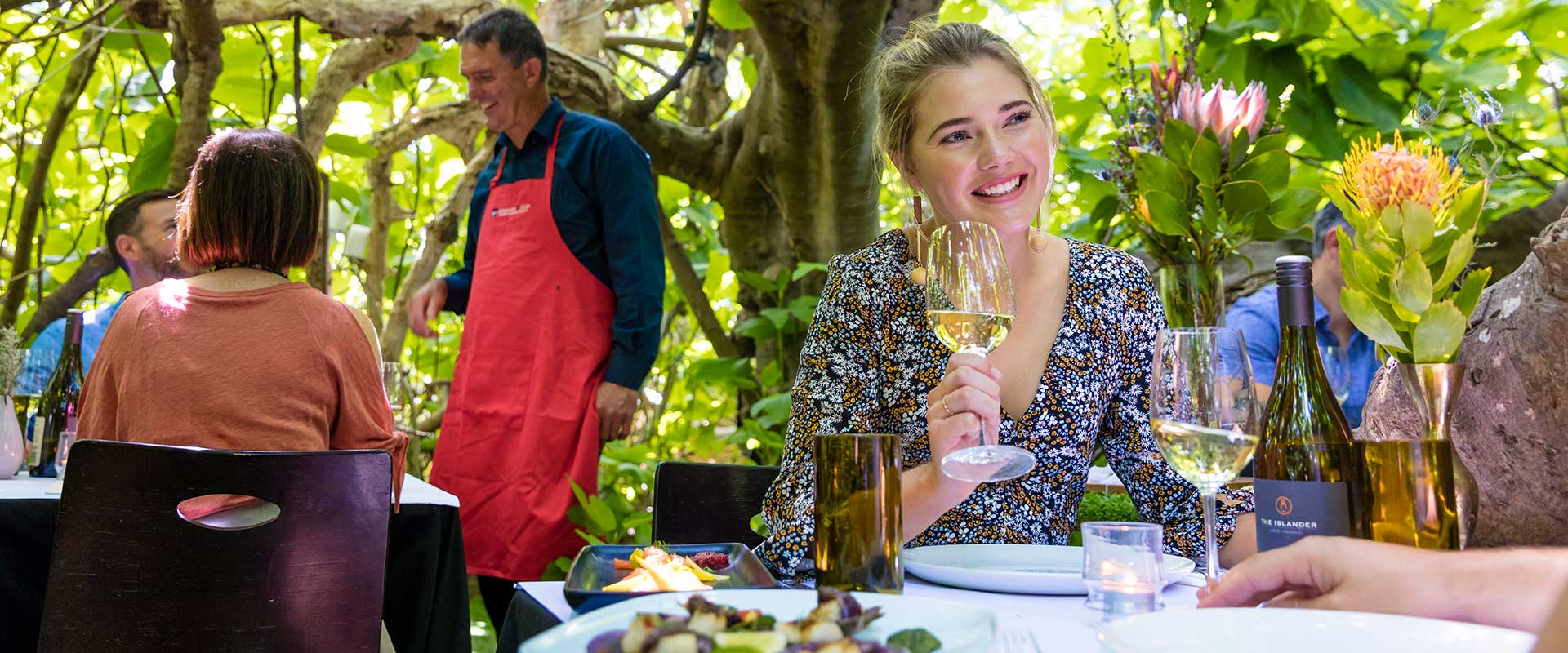 Limestone Coast
Coonawarra, Padthaway, Mount Benson, Cape Jaffa and Wrattonbully are on the Limestone Coast. The Limestone Coast is renowned for great, robust wines, thanks to its unique terra rossa soil that gives the grapes a special flavour due to the limestone layers. You'll want to taste wines from Wynn's Coonawarra Estate, Zema Estate and Hollick Wines in the Coonawarra. Also on the Limestone Coast are the Robe and Mount Gambier wine regions.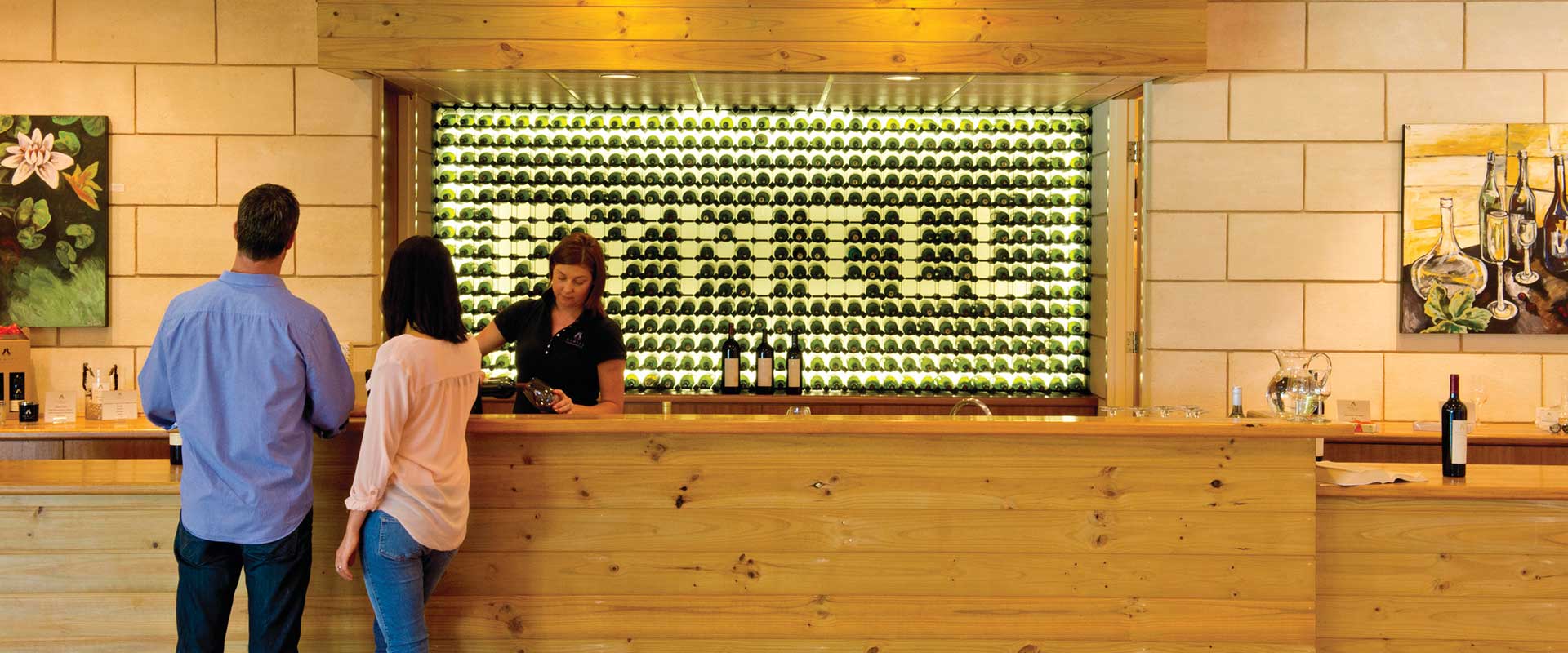 The Riverland
The Riverland wine region is located on the Murray River. It is home to some well-known and loved wineries. Visit Berri Estate, Banrock Station Wine and Wetlands Centre, Caudo Wines and Angove's Family Winemakers. For some of the best spirits in Australia, visit the multi-award-winning 23rd Street Distillery.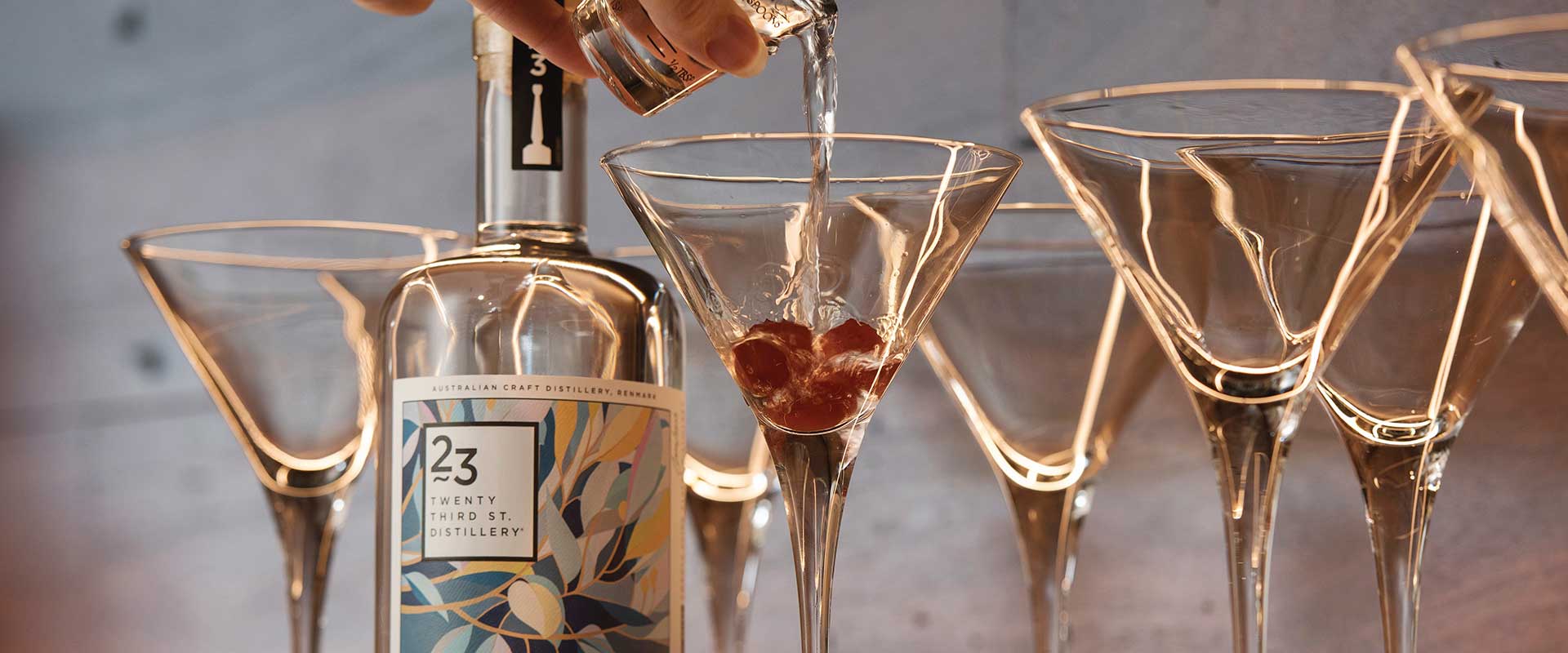 Southern Flinders Ranges
The Southern Flinders wine region produces some surprising wines. Places like Remarkable Wines, Bundaleer Wines (tastings at the North Star Hotel) and Bartagunyah Estate have an exciting array of wines for you to taste.