ADELAIDE FRINGE IS A CELEBRATION OF ART, CULTURE AND CREATIVITY, SPLASHING OUR STATE WITH A KALEIDOSCOPE OF COLOUR IN FEBRUARY AND MARCH.
Adelaide Fringe brings world-famous acts, venues and events to all corners of South Australia and 2020 is set to be the biggest year yet as the epic arts festival celebrates its 60th birthday. Prepare yourself for a non-stop party from 14 February to 15 March with thousands of shows, hundreds of venues and countless events popping up all over South Australia. 

After Edinburgh, Adelaide Fringe is the largest Fringe festival in the world, and is loudly, and proudly, the biggest open-access arts festival in the Southern Hemisphere. Find out what to do, what to see and where to celebrate. Here is our guide to the top shows to see at Adelaide Fringe 2020.
ADELAIDE FRINGE MUST-SEE SHOWS 
Each year's Fringe program is bursting at the seams with world-class, five-star acts. With so much on, we'd forgive you for being overwhelmed, but fear not; we come to you with suggestions for the top Adelaide Fringe shows to see. 
1. BLANC DE BLANC ENCORE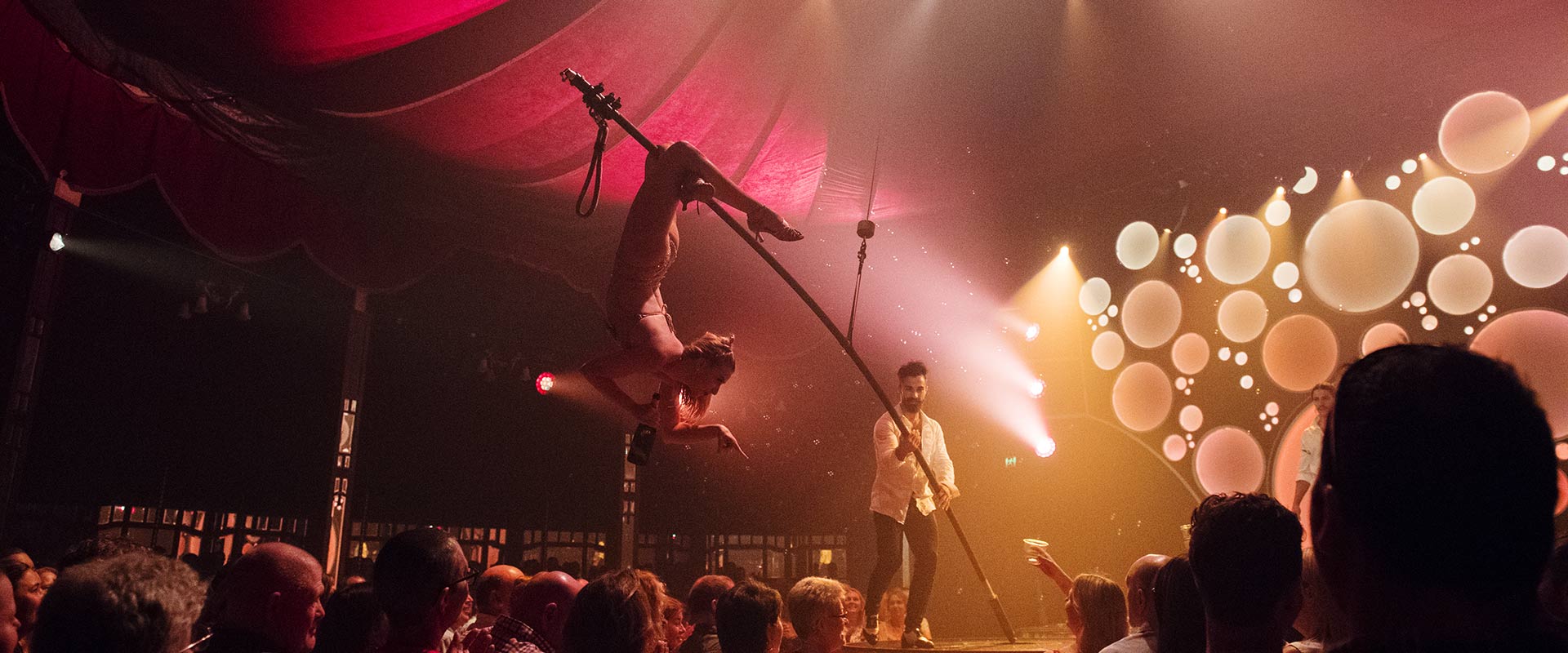 Adelaide Fringe favourite Blanc De Blanc is back for an Encore performance, and their new show is bigger, bolder and better than ever before. An intoxicating blend of flirtation, acrobatic feats, Parisian glitz, risqué humour and impressive dance numbers, this burlesque extravaganza is a party of Gatsby-esque proportions and Adelaide is invited. We'll save you a seat.
2.
VELVET REWIRED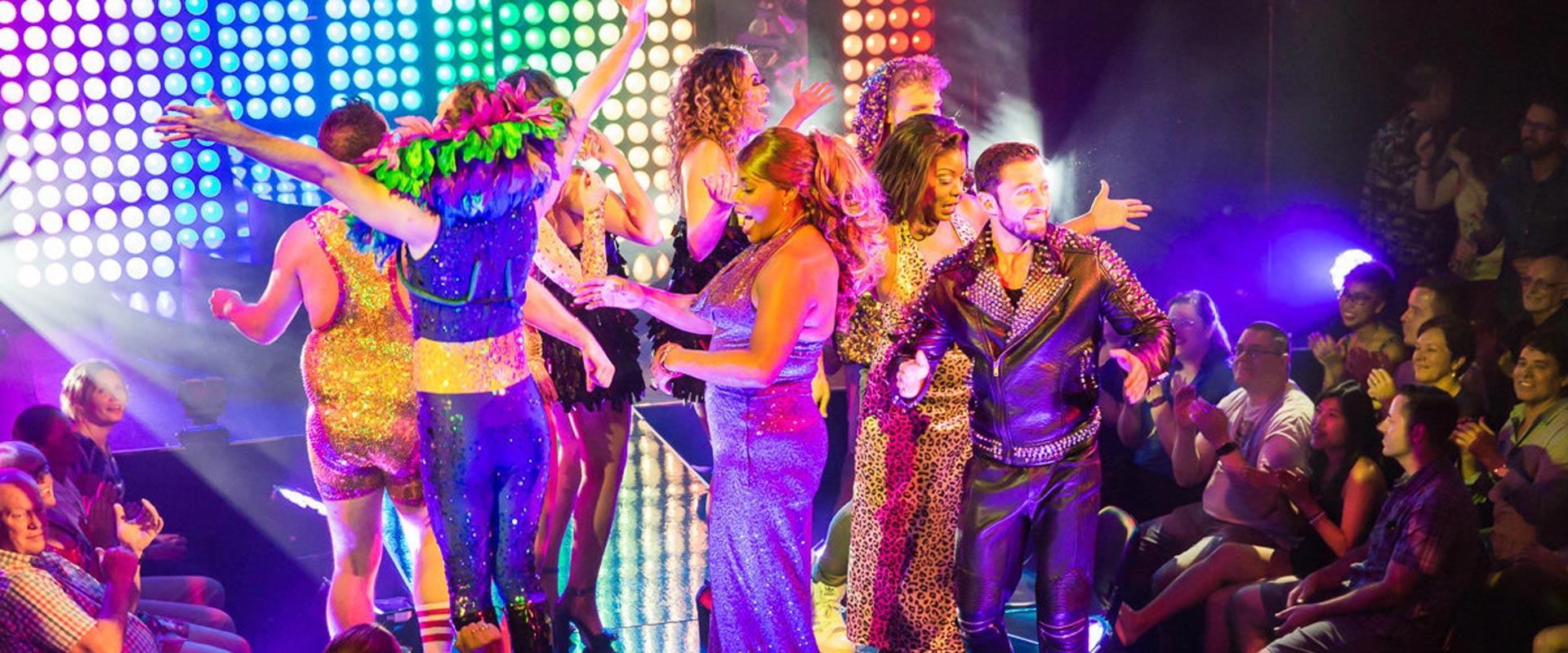 Ready for a night out at the disco? Dust off your platforms, sequins and flares and get ready for the disco-fuelled cabaret spectacular, Velvet Rewired. Get groovy with Marcia Hines and a cast of 10 during this brand-new show featuring astounding acrobats, aerialists, circus performers and jaw-dropping vocalists. Disco ball supplied.
3. Giant Sing Along
A month long karaoke party? We're already warming up our vocal chords! Belt out your favourite ballads to your heart's content with a bunch of other karaoke-loving festival goers at Giant Sing Along. Running every day of the Fringe as part of the activation of Lot Fourteen on the former Royal Adelaide Hospital site on North Terrace, as its name suggests this epic show gives festival goers the chance to let loose at a mass karaoke session with 50 different classic hits to sing through one of 32 auto-tuned microphones. We'll try not to hog the mics. 
4. THE CHOIR OF MAN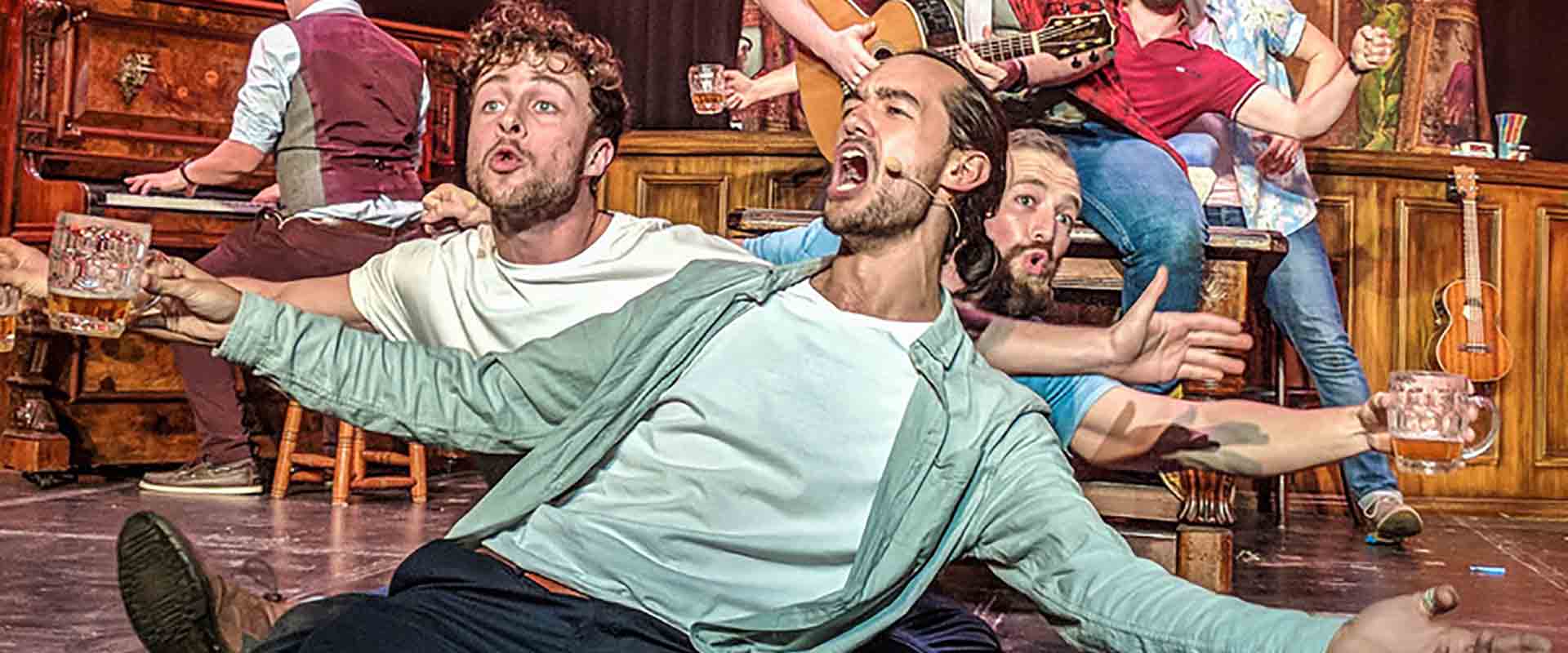 Direct from the stages of their world tour and returning after a sell-out season at last year's Adelaide Fringe, The Choir of Man is a feel-good show not to be missed. Described as the greatest pub gig ever, nine ordinary guys take to the stage in a high energy performance of dance and live music featuring all your favourite songs from rock ballads to pop hits.
5. YABBARA - dreaming OF LIGHT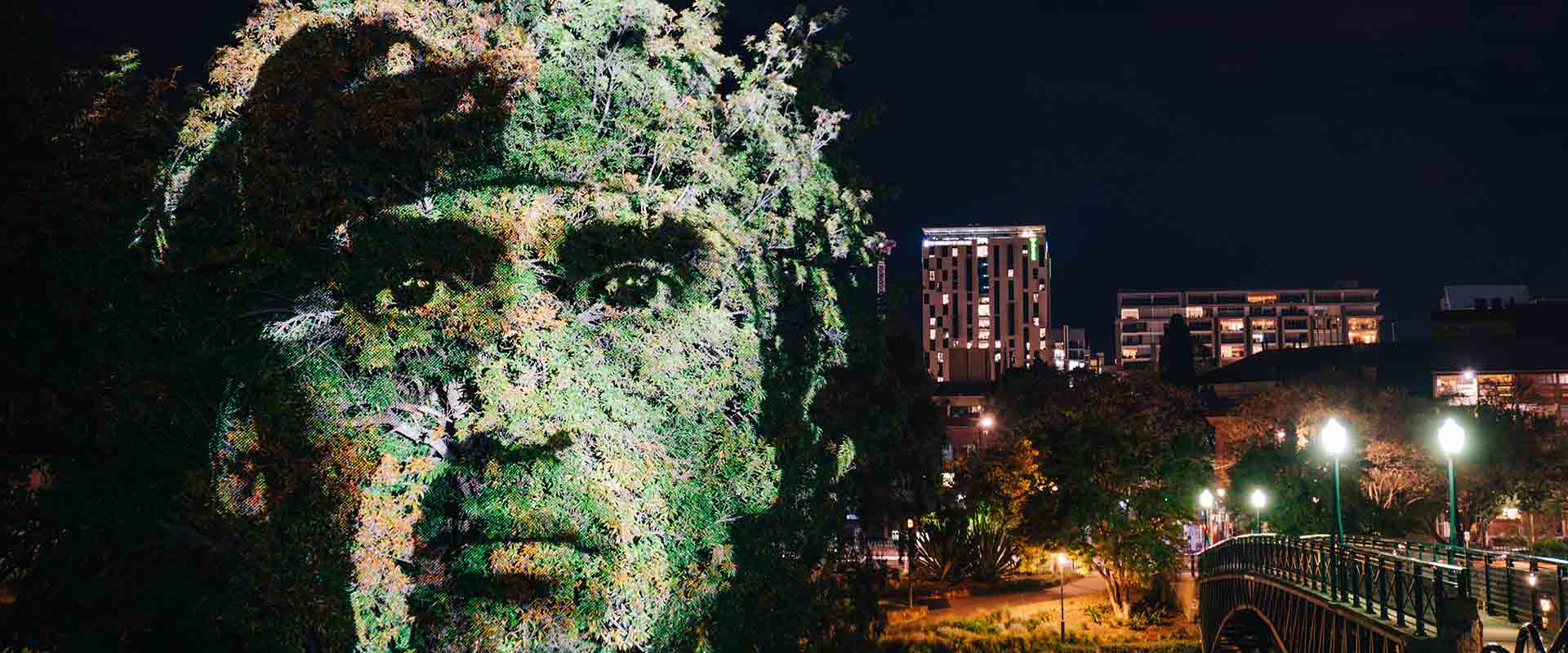 Spectacular light installations never fail to dazzle Fringe-goers, and this year is no exception with Yabarra - Gathering of Light set to illuminate Tandanya, the Aboriginal Cultural Institute with a brand new immersive light and sound journey. Be immersed in a dream time story, learning the history of Kaurna country.
6. OPENING NIGHT celebrations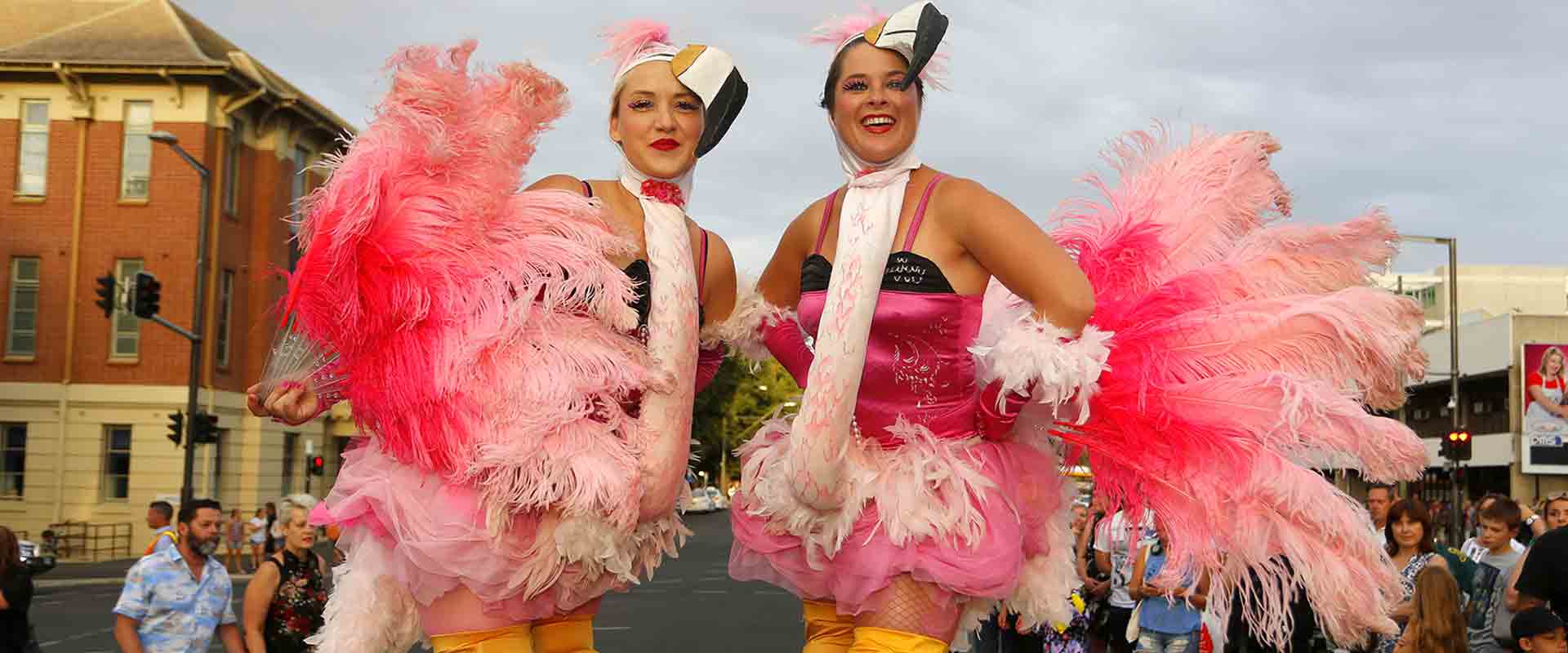 Fringe opening  night is always cause for celebration, and with lots of free fun on offer and tonnes of events to check out, it's the perfect start to your Fringe journey. Kicking off the 60th birthday celebrations of 14 February, opening night activities this year include the Tindo Utpurndee Aboriginal sunset ceremony in Rymill Park, a performance by Triple J favourite rapper Baker Boy at RCC and street performances in the city's Easy End, where roads will close for the party.
ADELAIDE FRINGE VENUES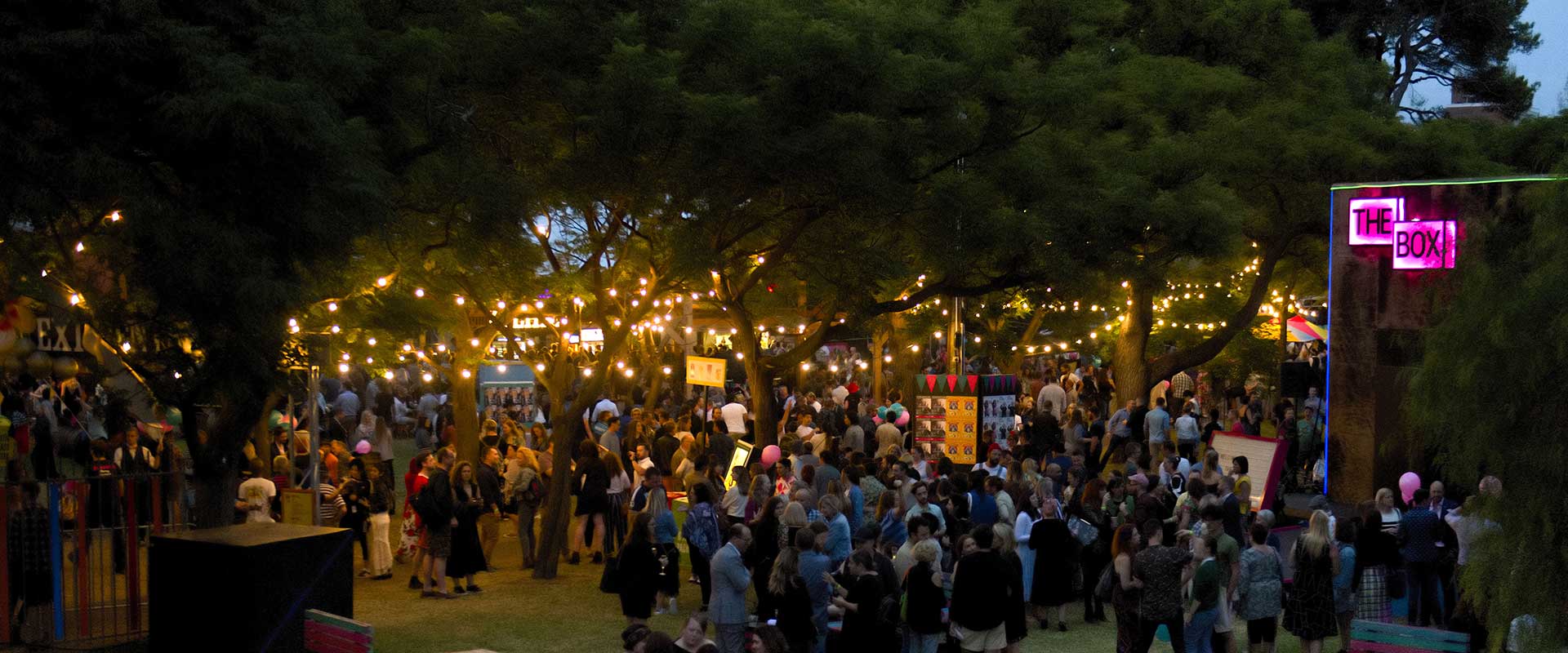 Get among the action at hundreds of Adelaide Fringe venues scattered around South Australia, many containing their own food stalls, bars and exclusive events. Most Fringe venues kick-on late into the night each day of the week.Visit venues like the National Wine Centre, the A Club, the GC (formerly Grand Central at the German Club) or check out old favourites like The Garden of Unearthly Delights, Gluttony and RCC (formerly Royal Croquet Club).
FRINGE ON TOUR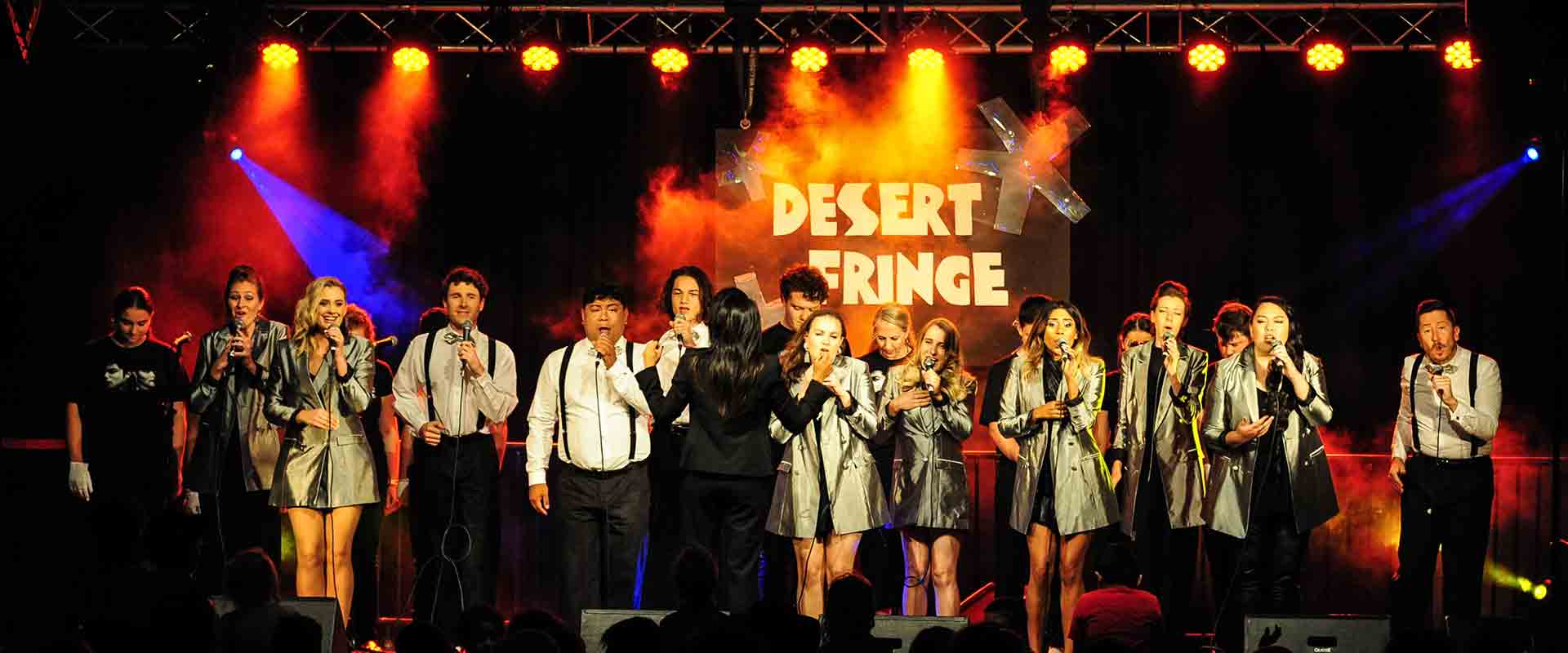 Outside the city venues, the Fringe fun continues in regional South Australia with Fringe On Tour. This year's line up of Fringe hubs stretches from Gawler to Port Noarlunga to Whyalla and the Barossa, and includes some closer locations like Murray Bridge Fringe and Port Fringe, and some worth planning a weekend away for with Desert Fringe in Port Augusta and Fringe Mount Gambier.
Still want more?
Want more Adelaide Fringe inspiration? Check out our guide to the best shows at Gluttony during the 2020 Adelaide Fringe.
We also recommend checking out Blunderland, The Black Blues Brothers, Dom Chambers: Fake Wizard, L.I.A.R. (Life Is A Rehearsal), Mugenkyo Taiko Drummers and Frankenstein: How to Make a Monster.
WHERE TO STAY FOR FRINGE 2020
Kicking on for the Adelaide Fringe celebrations? Make the most of Adelaide's jam-packed calendar of summer events and linger longer in the city. Check out our guide to the best hotels in Adelaide.
WHAT TO DO IN ADELAIDE
Adelaide comes alive in summer with so many festivals and events including WOMAD and Adelaide Festival. Want to make the most of the summer fun in Adelaide?
Beyond the festivals, the party vibes continue in South Australia. Dine at South Australia's best restaurants, soak up the sun at one of Adelaide's best beaches just minutes from the city, pull up a seat at a hidden bar before your show or take a break from the festivals and explore some of the best things to do in Adelaide at night. Venture a little further and discover some of Australia's most renowned wine country on Adelaide's doorstep; McLaren Vale, the Adelaide Hills and Barossa await.  Check out what else is on in Adelaide this season!