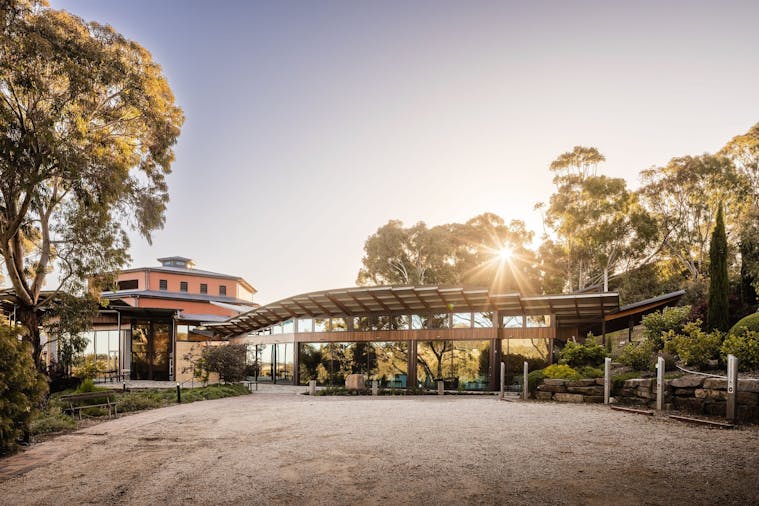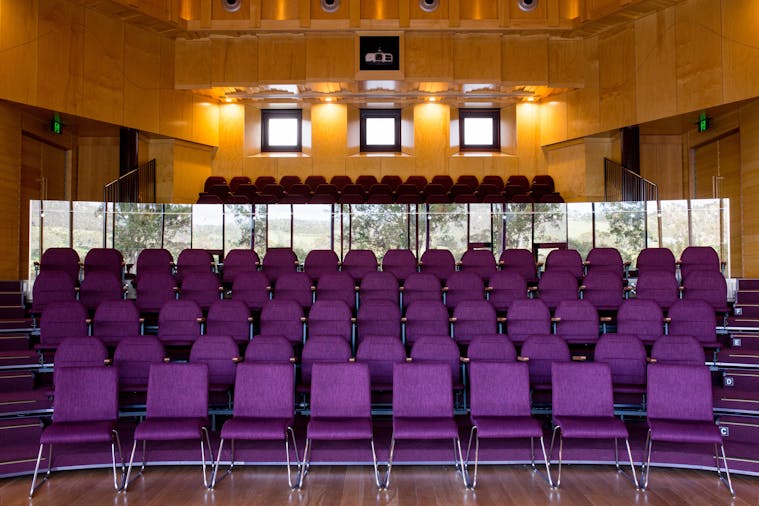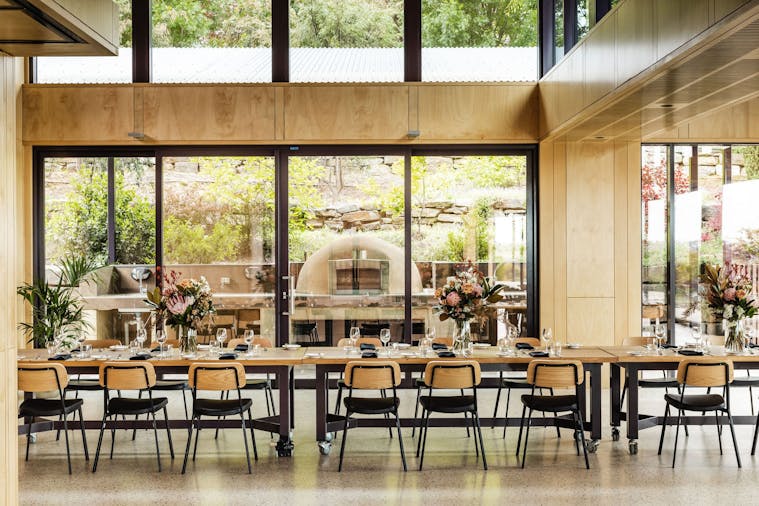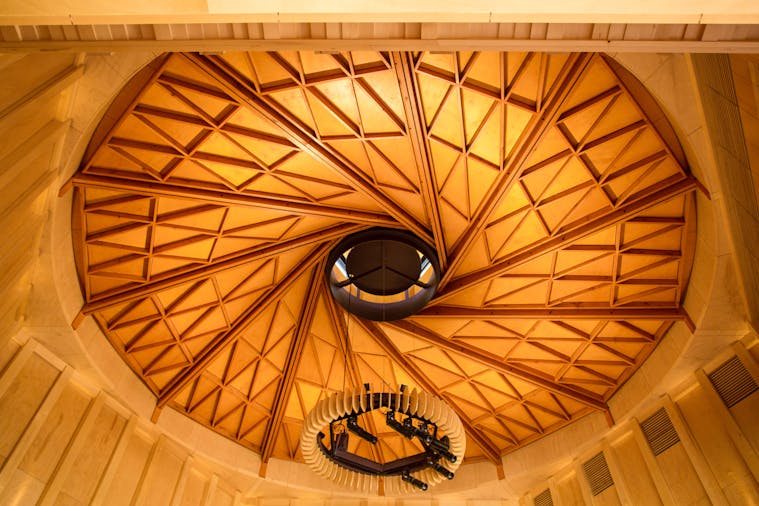 Overview
UKARIA Cultural Centre is one of the leading venues for chamber music in Australia in the picturesque Adelaide Hills just outside Mount Barker.

Since opening in 2015 the UKARIA Cultural Centre in the Adelaide Hills has established itself as a cultural destination. Its live cultural program has gained enviable renown, and UKARIA is now known as a unique place where performances of the highest calibre are complemented by its residency program where artistic collaborations result in new ideas, new experiences and unexpected outcomes.

The Centre contains two magnificent gathering spaces: the concert hall and the Garden Terrace, a multi-purpose function space.

Leading architect Anton Johnson designed every aspect of the Centre with the sensory experience of the visitor in mind. Parking bays are nestled into the edges of the garden, and there are multiple entry points that pass through native flora, traditional roses, lavender and other aromatic herbs. Large sculptures, a dry stone labyrinth, shady trees and a water feature complement the idyllic setting.

UKARIA is located just 40km from the Adelaide CBD and is an easy drive on the South Eastern Freeway, which takes approximately 40 minutes.
Price

Prices for concerts presented by UKARIA range from $25–$60, depending on the performance. Tickets are available at three price points: Student, Concession and Adult.