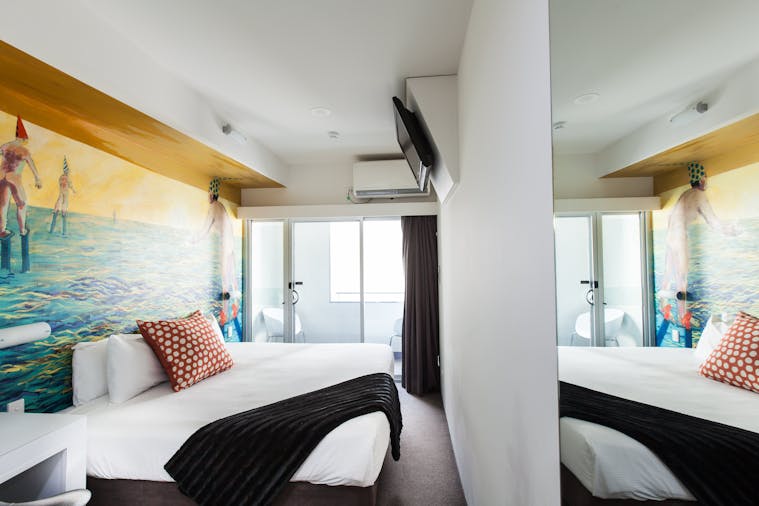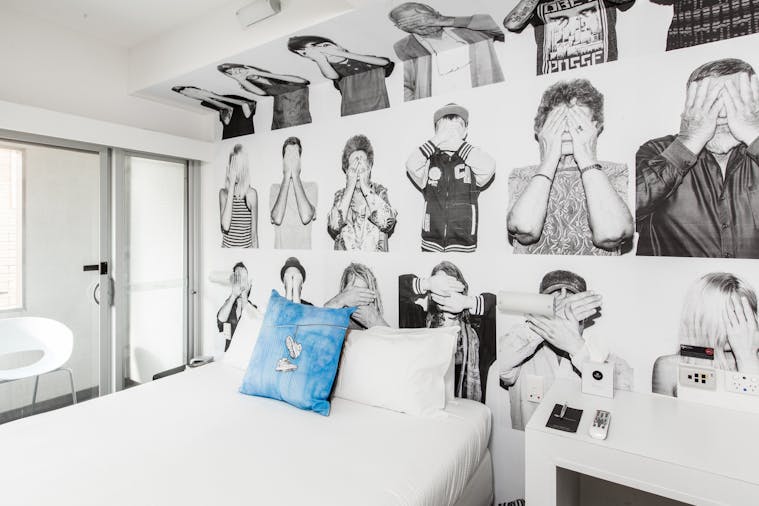 Majestic Minima Hotel
Price from $99
Overview
Located in the heart of cosmopolitan North Adelaide, just 2km from the CBD and Rundle Mall on the very popular Melbourne Street. Majestic Minima Hotel has been transformed into a creative space for guests and artists – setting new trends in stylish yet inexpensive city fringe accommodation.

This three-story boutique property contains 46 compact rooms measuring approximately 14 square metres with each room being transformed by a handpicked selection of South Australian artists being commissioned to each transform a room.

All rooms feature a King bed, free unlimited WiFi, wall-mounted LCD TV and all the modern conveniences you would expect. The hotel received the Silver Medal at the 2016 South Australian Tourism Awards in the Unique Accommodation category.

Reception hours are Monday – Sunday 7.30am – 10.00pm. Outside these times, check-in can be organised via a telephone located in the entrance of the hotel or via the Majestic Old Lion Apartments across the road.


Booking.com Traveller Rating
Price
From $ 99 to $ 120