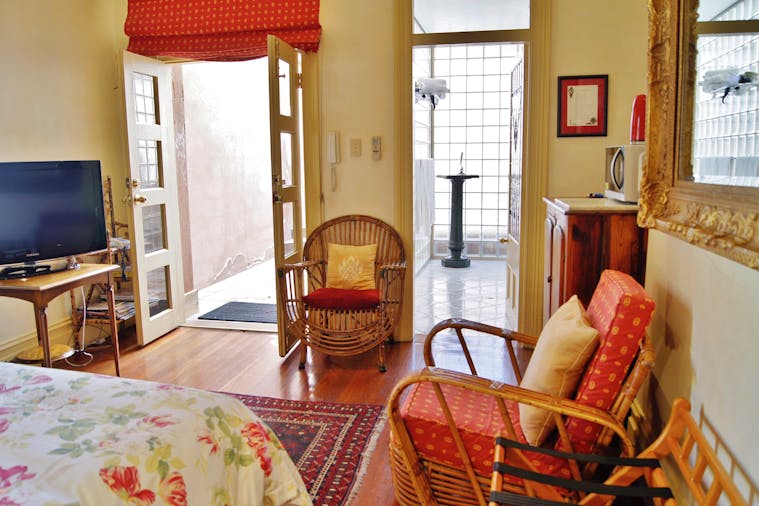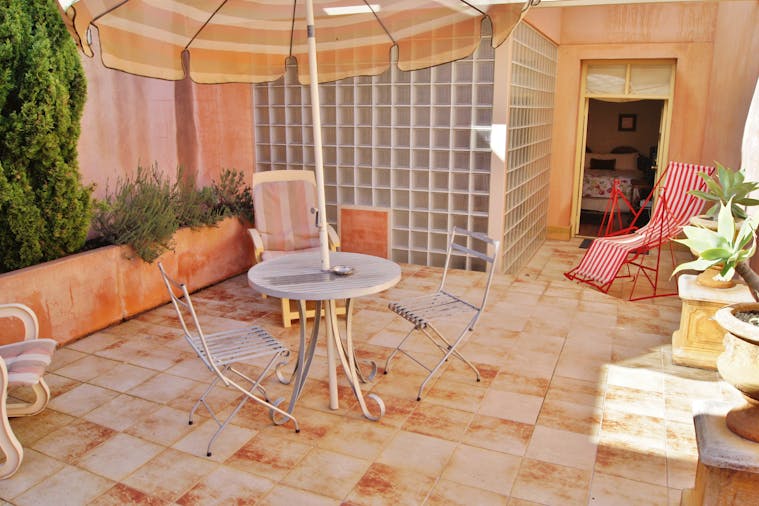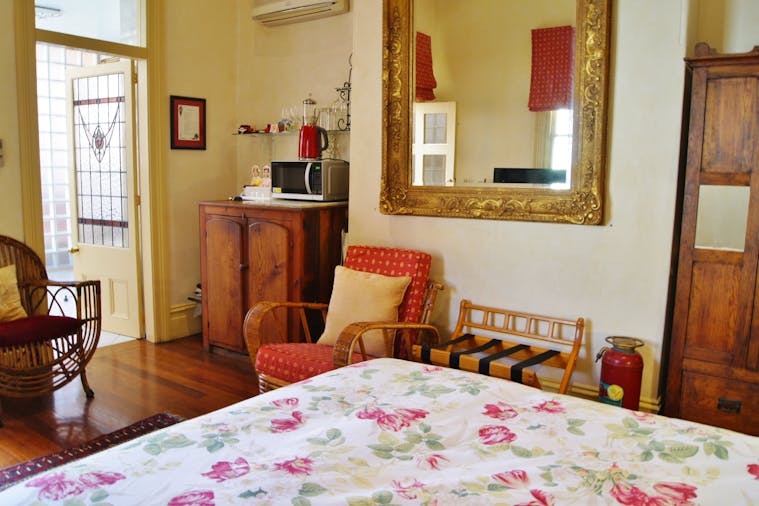 The Fire Station Inn - Loggia Suite
Price from $265
Overview
The Fire Station Inn, part of the North Adelaide Heritage Group is a remarkable two storey Victorian building.

It was built in 1866 as a shop and in 1904 converted to a fire station. It remained a fire station until the present conversion to luxury accommodation by Rodney Twiss into three unique suites.

The Fire Station Inn is versatile - it can be booked as one complete townhouse of four bedrooms with three spa bathrooms or three separate suites each with their own ensuite spa bathroom.

The Loggia Suite emphasises romance and privacy with touches of Baroque accents. The magnificent two-person spa bathroom is flooded with light with two complete walls of glass opaque tiles. The bathroom is surrounded by a walled private courtyard garden with Italianate tiles, Tuscan hued walls, a lion head fountain and slim pencil pines, as well as outdoor furniture and umbrella.

North Adelaide Heritage Group is a 2019 Fodor's Choice recipient - for the fourteenth year in a row.


CURRENT DEALS
Loggia Spa Suite Package.
Deal Starts: 21-Aug-2021 Ends: 21-Nov-2021
Price: $275
for 2 persons and includes a bottle of Sparkling Shiraz and baci pillow chocolates.
Loggia king size Spa suite in the Fire Station inn, has off street free parking, WIFI and a king size spa bathroom, perfect for a romantic getaway for two.
Loggia spa suite at the Fire Station Inn. A romantic retreat for two with a bottle of Sparkling Shiraz and baci pillow chocolates.
Terms & Conditions
$275 for two persons includes a King size Spa, baci pillow chocolates and a bottle of Sparkling Shiraz.
CLAIM DEAL
Price
From $ 265 to $ 295