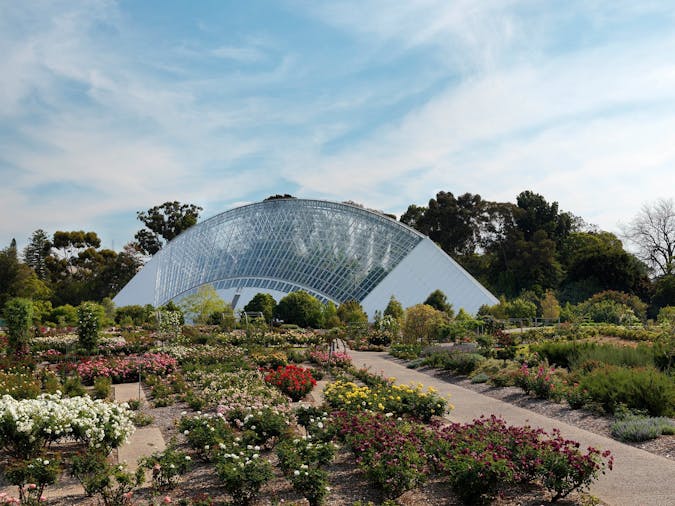 Bicentennial Conservatory
Free
Overview
One of South Australia's most visited attractions, the Adelaide Botanic Garden is home to the internationally-acclaimed Bicentennial Conservatory, the largest single span glasshouse in the Southern Hemisphere and one of the largest in the world. Designed by South Australian architect, Guy Maron, its glistening and distinctive shape is a landmark for visitors to Adelaide.

Built to celebrate Australia's Bicentenary in 1988, the Conservatory lets you experience a unique rainforest in the very heart of Adelaide. Visitors are encouraged to stop, listen and look closely as stunning birds (Noisy pittas) and spectacular 'mini beasts', such as stick insects, spiders and centipedes, create a balanced ecology in the Bicentennial Conservatory.

The Conservatory houses an amazing world of full size rainforest trees. Discover a lush world of lowland rainforest plants from northern Australia, Papua New Guinea, Indonesia and the nearby Pacific Islands, many of which are at risk or endangered in their natural habitats.

Enjoy the warm and steamy atmosphere and the songs of the resident birds, which contribute to the forest experience. Stroll along the forest floor amongst the ferns, or get right into the canopy of tropical trees and palms along the upper walkway. All walkways have full wheelchair access.