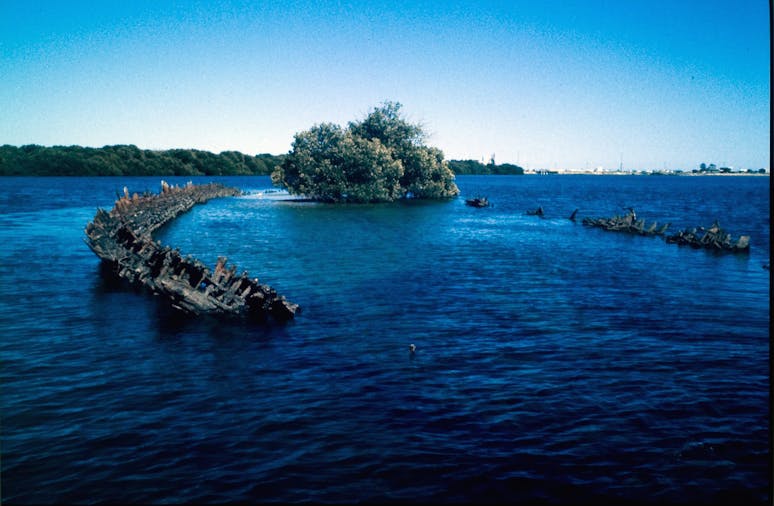 Garden Island Ships' Graveyard Maritime Heritage Trail
Free
Overview
The abandoned wrecks along the Garden Island Ships' Graveyard Maritime Heritage Trail represent a unique collection of vessels which worked South Australian waters during an era when the maritime industry dominated transport, trade and employment.

From 1909 to 1945 the North Arm of the Port Adelaide River became the final destination for many vessels which had outlived their usefulness - casualties of technological change, of the Great Depression and two world wars, or simply of disrepair and accidental damage. Instead of scuttling these obsolete vessels in deep water, the South Australian Harbours Board decided that an easier and cheaper option was to beach and further dismantles the stripped hulks at Garden Island.

The trail offers canoeists and small boat enthusiasts a chance to cruise the shallow waters around Garden Island and discover the final resting place of 25 wrecks - a varied group of dredges, barges, pontoons and ferries as well as sailing ships and steamers. Many ended their working lives in the Port as store ships and tenders. One even became a footbridge and another a floating grain mill.

More information is available online in the Garden Island Ships' Graveyard Maritime Heritage Trail and Port Adelaide Ships graveyard brochures.
Features