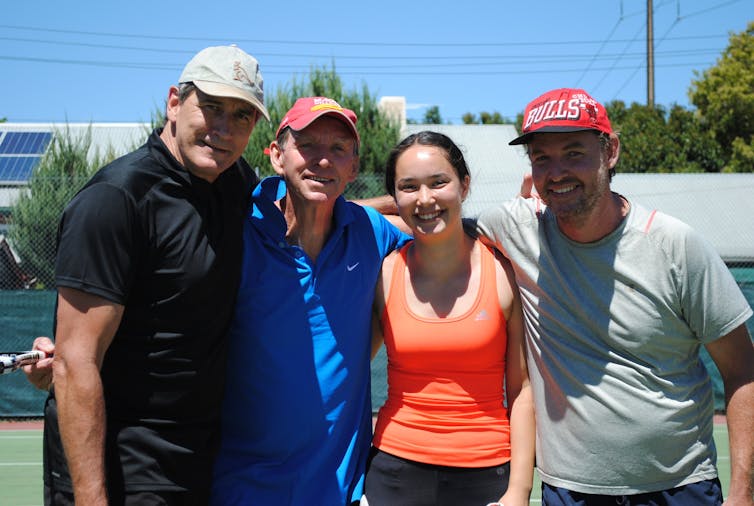 Rally4Ever Free Tennis Program
05 Oct 2021 - 07 Dec 2021
Next Occurrence : 26 Oct 2021
10:00 AM
- 11:00 AM
Free
Overview
RALLY4EVER is a non-profit organisation that connects people through physical activity for better mental well-being and we are delighted to advise that we are coming to Adelaide at the Tennis Seniors superb facilities in the South Parklands!

We run a range of free community programs, including tennis, reaching out to at-risk groups and to those who are feeling "stuck", looking for connection and an avenue to better mental and physical health.

We are not mental health professionals, nor do we claim to be, but we have seen the benefits of exercise, movement and connection on mental health.

RALLY4EVER has developed a tennis program that brings people together on court. Each one-hour session ends with a short, guided interaction that builds camaraderie and connection and is designed to retrain the brain to think positively and focus on ways to move forward.

RAlly4Ever aims to help everyone move forward cand thrive.
Features
Carpark
Family Friendly
Non Smoking
Parents Room
Public Toilet