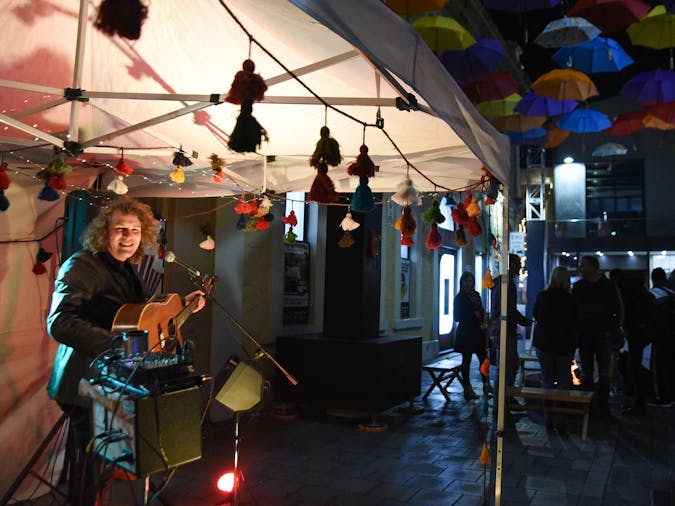 Winter Weekends
31 Jul 2020 - 29 Aug 2020
Next Occurrence : 07 Aug 2020
05:00 PM
- 10:00 PM
Free
Overview
Kick off your uggies and pop on a beanie – it's time to make the most of your weekends in the city!

You'll be warmly welcomed with toasty fire-pits, live street music and some fiery entertainment with roving fire performers.

6 locations around the city:
• Leigh Street
• Gilbert Place
• Hutt Street
• East End: Vardon Ave, Ebenezer Place, Franks Lane & Rundle Street
• O'Connell Street
• Melbourne Street

Warm by the fire and chill to the beats!
Features
Bar
Cafe
Carpark
Family Friendly
Pet Friendly Enquire
Public Telephone
Public Toilet
Restaurant
Shop Gift Shop