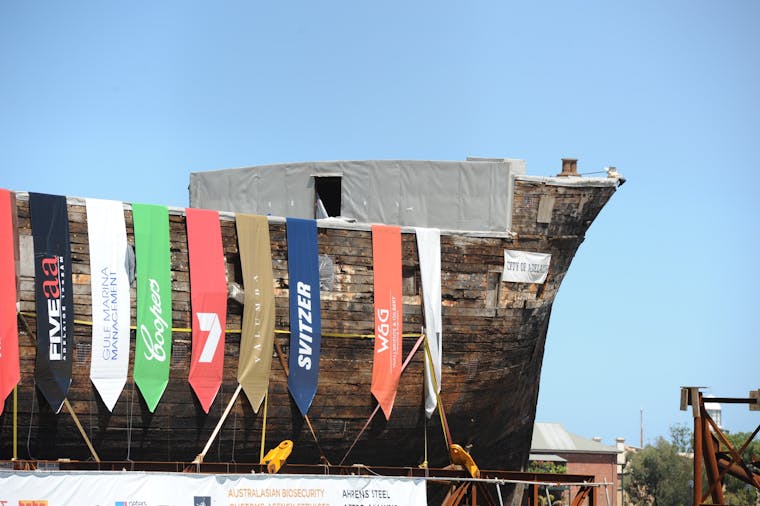 Port to Port
Price from $120
Overview
After pick up at your accommodation, explore how the early settlers of Australia travelled across the world to make a new home in a foreign land.

Travelling from their home port to the original 'Port Misery' we explore the history of Port Adelaide, Largs Bay and Semaphore.

Visit historic Torrens Island Quarantine Station, once the state's first line of defence for containing transferable diseases.

Next, it's over to the Clipper Ship City of Adelaide, one of only 2 surviving composite clipper ships.

After lunch, we visit the SA Maritime Museum, repository of thousands of items documenting the history of Port Adelaide. View the collection of mastheads, hear about the 'Mosquito Fleet' who plied their trade around SA waters and read the 'Scuttlebutt' about early life behind the scenes in Port Adelaide.

We have some free time in Port Adelaide before we hear about the historic boat sheds and the boats built at Fletchers Slip. Take a wander up Semaphore Road with its eclectic and eccentric range of boutique shops and cafes. Time for a photo stop at the iconic Largs Pier Hotel on the way home before we drop you back to your accommodation in time for tea.