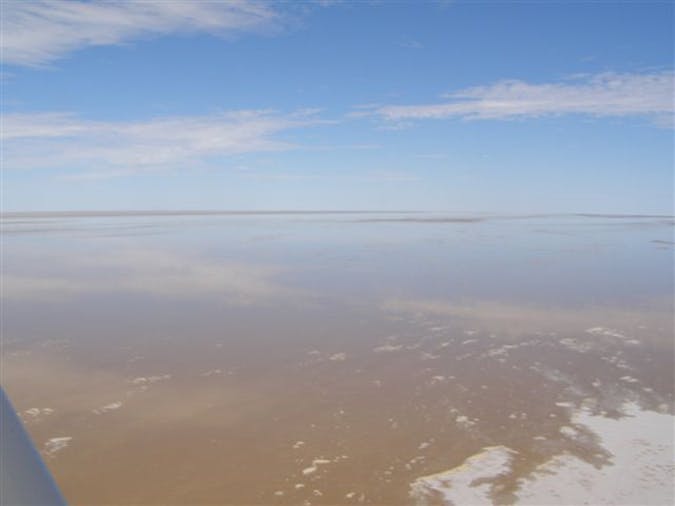 Lake Eyre - Three Day Tour
Price from $1950
Overview
Here is an opportunity to see Lake Eyre from the air!

This tour is designed for those wishing to just see Lake Eyre without the cost of add-ons to the itinerary. The package price includes a one and a half hour flight over the lake.

Depart Adelaide travelling in a comfortable Toyota Landcruiser four wheel drive vehicle. Pass through the Clare Valley to Melrose, Wilmington, Hawker and Leigh Creek to overnight stop at Copley. Travel to Lyndhurst and then to Marree in time for an hour and a half flight over Lake Eyre. A totally captivating flight that will return you both visually impacted and educationally enriched.

There is an opportunity to look around the town of Marree before our return through Farina (ghost town) and the Ochre Cliffs.

Leaving Copley we travel to Hawker, Orroroo, Terowie and Burra then through the Gilbert Valley to Adelaide.

Operates: Departure dates available on application. Complimentary home pick up available.