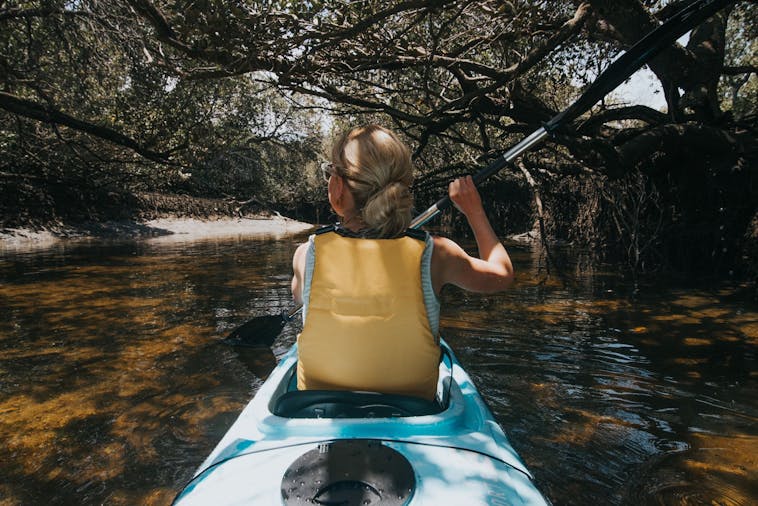 Dolphin Sanctuary Kayak Tours
Overview
It's not every day that you get the opportunity to paddle your way through a 10,000 year old mangrove forest amidst approximately 30 residents and 300 transient dolphins. It's a special experience that simply can't be replicated.

Our lead guide and Marine Biologist, has over 5 years' experience working with marine mammals and wildlife. Participants don't need any prior kayaking experience, and we travel at a comfortable pace to accommodate intermediate fitness levels.

Once we get out, we'll paddle through creeks whilst listening to local Aboriginal stories. We view the abundant bird life, marine mammals and other creatures that make up the intricate eco system. Another addition to this experience is the Sanctuary, which is part of South Australia's largest port. It has a rich Aboriginal and European cultural background with a number of noteworthy landmarks to explore.

The Sanctuary boasts a 10,000 year-old mangrove forest, which makes the ultimate feeding grounds for dolphins due to the abundance of seagrass, saltmarsh, and the tidal flats and creeks. For those interested in bird watching, the Adelaide International Bird Sanctuary shares a big part of the northern coastal habitat.
Features