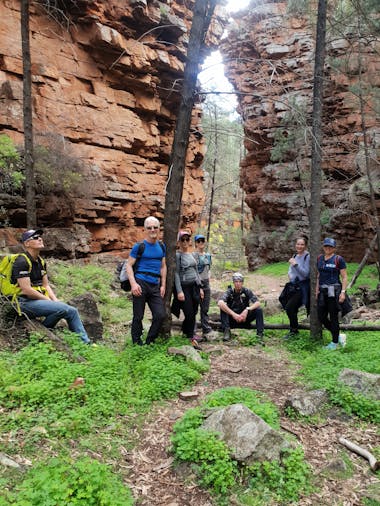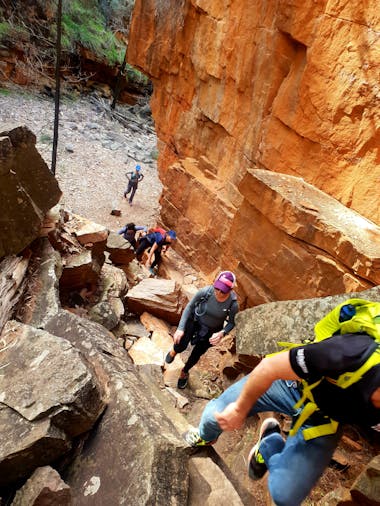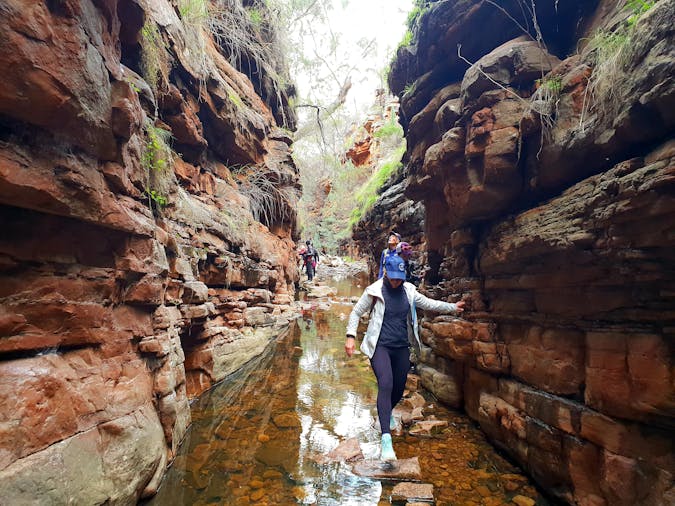 Melrose Running Festival, walking and wellness getaway
Price from $749
Overview
The Melrose Running Festival is a must do event if you love nature and like running up mountains. I will give you tips on tackling the course and a orientation walk over the first and last section of the course.

You will be lead on 3 of the best walks in the Mt Remarkable National Park. After you summit the peak of Mt Remarkable in the race, there is no better recovery than walking out the stiffness, we will walk into the majestic narrows to Alligator Gorge where you will walk over the ripples of ancient sea-beds.

Relax at night around a warm campfire and indulge in camp oven desserts at the secluded Kookaburra Creek Retreat.

On the following day, we find our way to Hidden Gorge to be amazed by the high cliffs and amazing colours. Spot the rare Yellow Foot Wallaby, Peregrine Falcon or maybe a flowering Spider Orchid. Learn about the uses and health benefits of Ochre and relax with nature in a secluded section of the Park where we listen to the rippling sound of water as we soak our sore legs and smell the essence of the great outdoors.