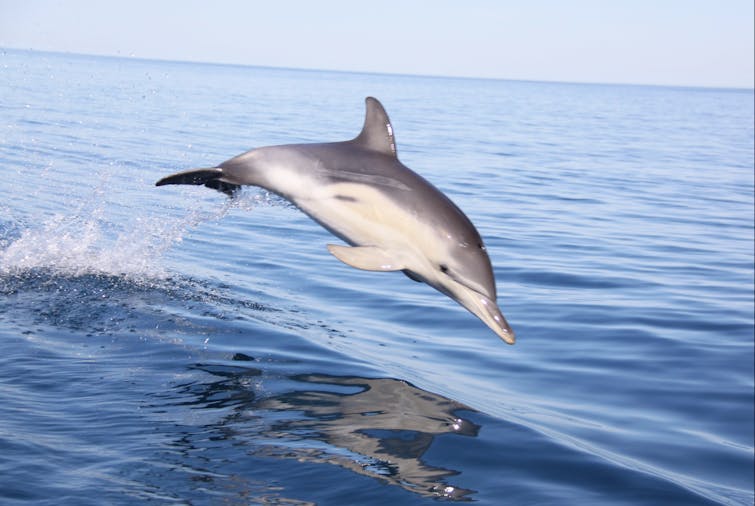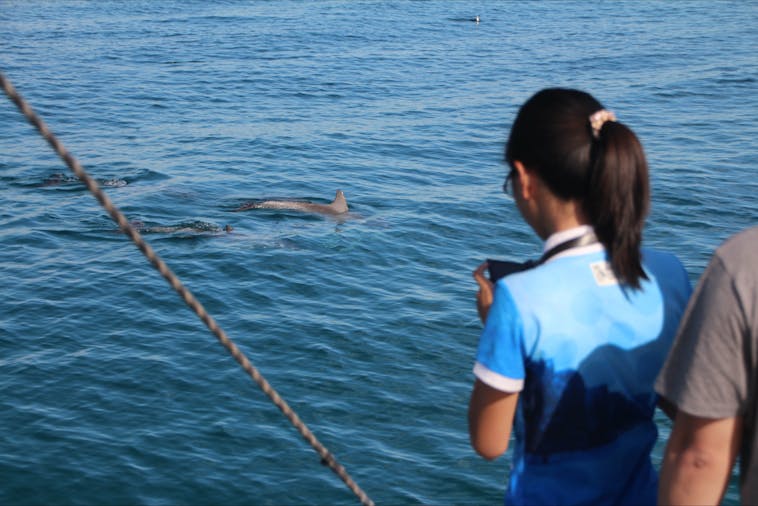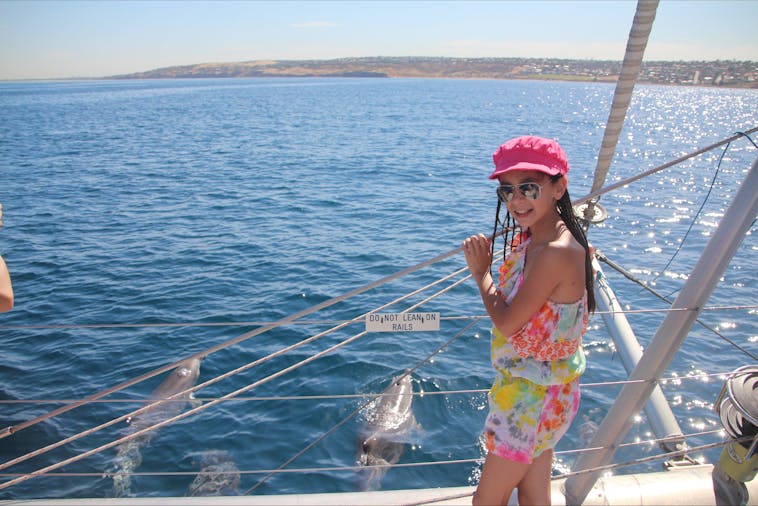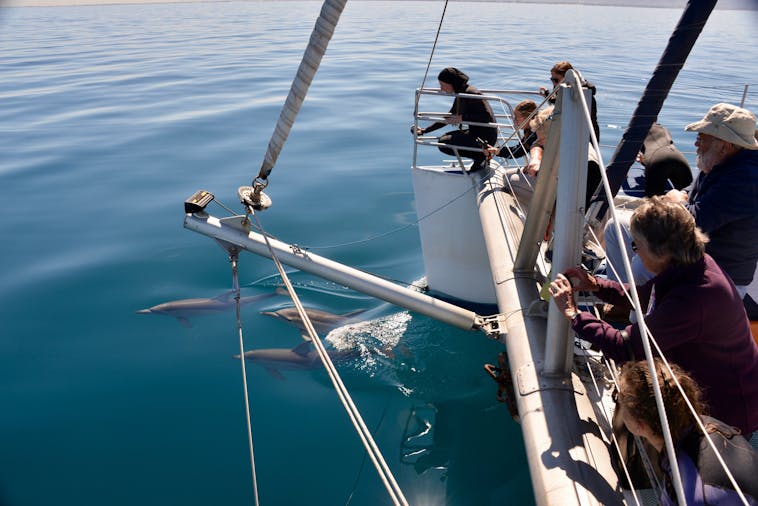 Dolphin Watch Cruise
Price from $78
Overview
For those who aren't keen to get wet, watch the dolphins play and interact with Temptation in their natural habitat.
Sit down, relax and watch from the front of Temptation and enjoy our 360 degree viewing deck. Watch the dolphins play on the bow of the boat swimming only a few feet away from you and your camera!
Listen to our knowledgeable Marine Biologists educate and explain the interactions with our amazing Indo-Pacific bottlenose and short-beaked common dolphins.
The gulf in which we operate is home to over 1300 residential Indo-Pacific bottlenose dolphins and 1000-2000 migratory short-beaked common dolphins. During our Dolphin Watch we guarantee we will see dolphins on this tour or you will get a full refund (direct bookings only).
It is important to remember that all of the dolphins we see on our tours are completely wild and every interaction is different. We do not do anything to attract them and they choose to swim with us of their own free will.