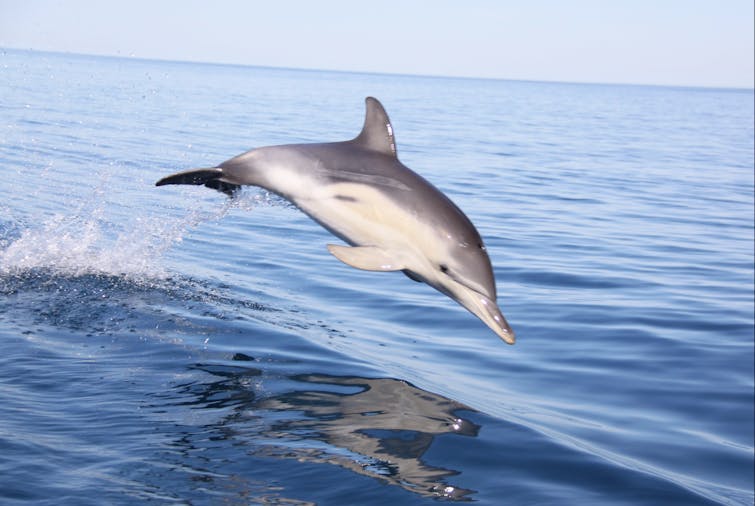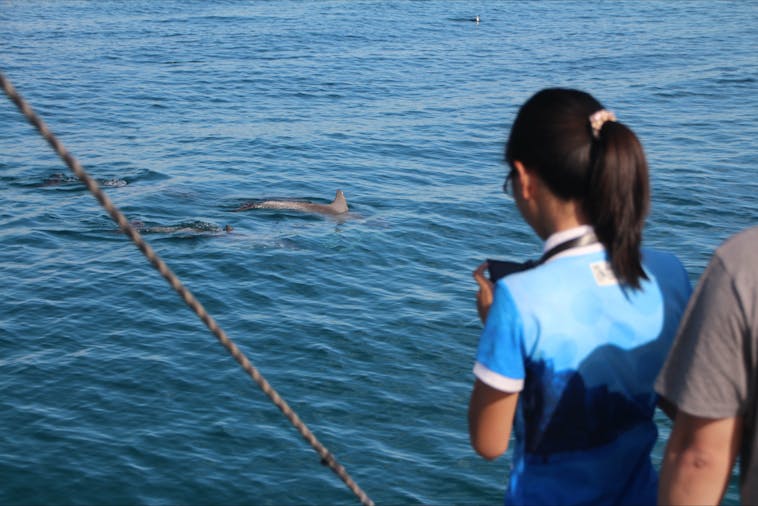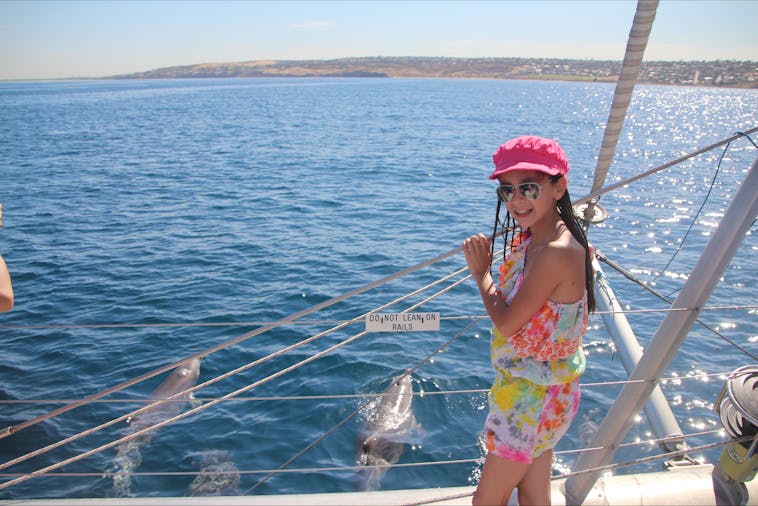 Dolphin Watch Cruise
Price from $68
Overview
Dolphins are one of the Earth's most fascinating and curious creatures and Temptation offers you this amazing opportunity to get up close to them, something that you will remember forever.

Sometimes within minutes you get to see the first dolphins of the day, which seem to come out of nowhere to play and frolic around Temptation's hulls. They don't even go looking for dolphins, the dolphins come to the vessel. Please be assured the dolphins are NOT fed or coaxed in any way. They are wild dolphins that know the vessel and know they are not in any danger.

The dolphins seem just out of reaching distance, enabling you to enjoy and capture on film their playful displays. So, even those passengers who don't swim still come away with a unique and unforgettable close up encounter with dolphins.

Temptation has been operating the Dolphin swim and watch cruise for over eleven years and they still have a 100% success rate of seeing dolphins. The gulf they operate in is home to thousands of dolphins.

Temptation is the winner of the South Australian Tourism Hall of Fame.