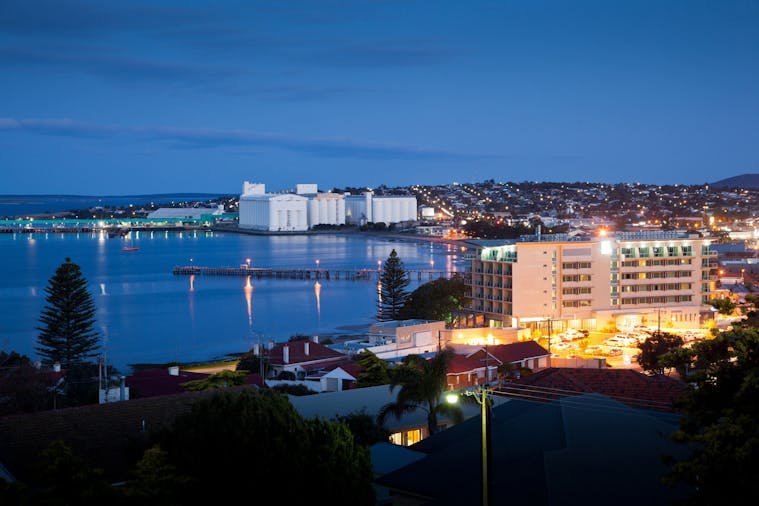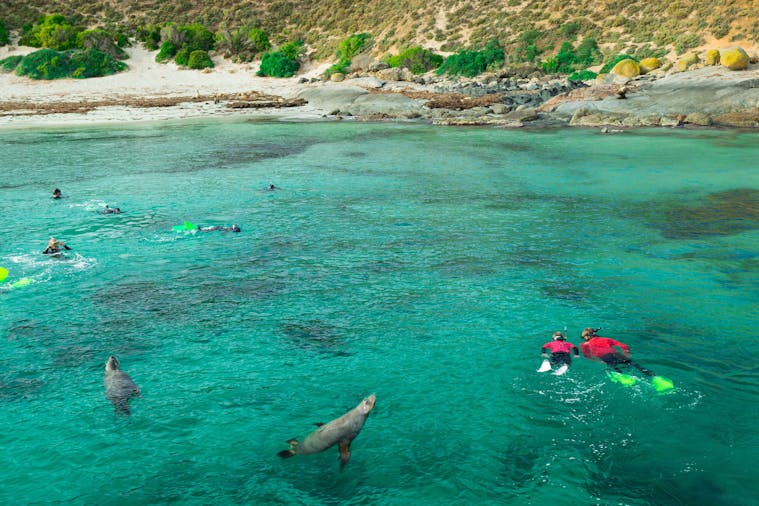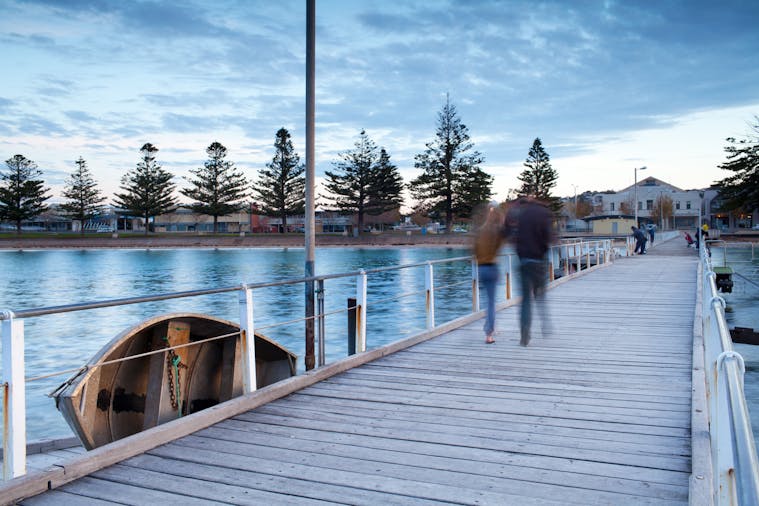 Overview
Welcome to Port Lincoln, the "Seafood Capital of Australia". With its population of 14,000, Port Lincoln is a major commercial centre for the Eyre Peninsula and a popular destination for visitors.

Not only a beautiful township overlooking Boston Bay, Port Lincoln makes an ideal base from where to explore the coast and experience Eyre Peninsula first hand. The shopping is extensive, offering everything from supermarkets and department stores to a myriad of specialty stores. Galleries and quality art and craft outlets with local products and souvenirs will add to your holiday experience.

Port Lincoln and surrounding areas offer a wide variety of accommodation to suit every taste and budget. Ranging from apartments, bed and breakfasts, cabins, caravan parks, hotels and motels, townhouses and group accommodation for family gatherings or conferences. The Visitor Centre offers a plethora of environs from waterfront, sea views to rural or farm stay.

Make you holiday memorable by participating in one of our exciting tours and attractions on offer in and around Port Lincoln and Eyre Peninsula. For the adventurous, go Shark Cage Diving, Swim with the Australian Sea Lions, or Swim with the Southern Bluefin Tuna. Or just stay on land and visit our local wildlife Fauna Park.

Explore Eyre Peninsula with the family by visiting local National Parks, tasting local wines, browsing local museums, enjoying free picnic and barbecue areas in and around Port Lincoln.

Dining out in Port Lincoln is always an adventure whether your taste ranges from traditional hotel fare, a night out at a specialist restaurant or a good old fashioned take-away. Make sure to sample some of our fantastic seafood, being the seafood capital of Australia. You can buy direct and cook up a seafood feast or dine out on the local produce by our very own specialty chefs.
Features