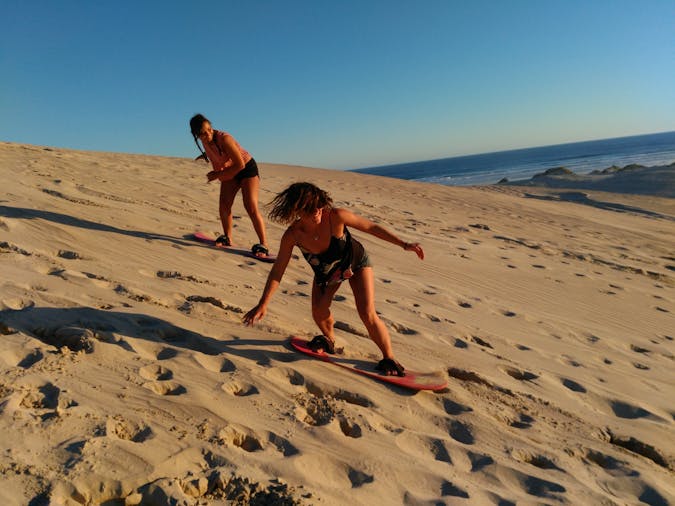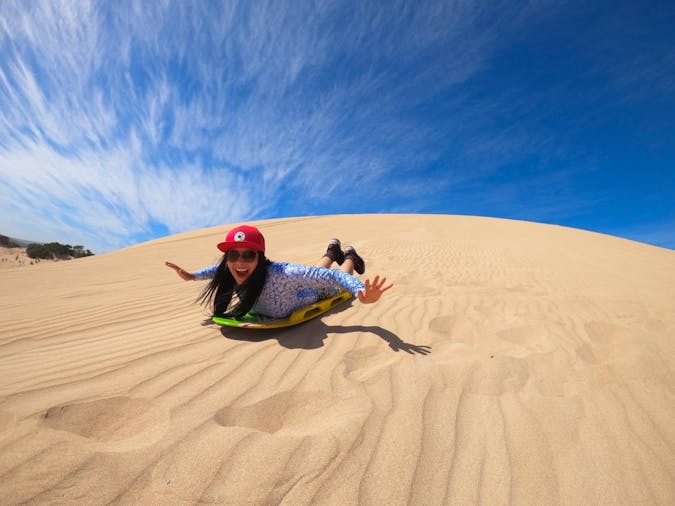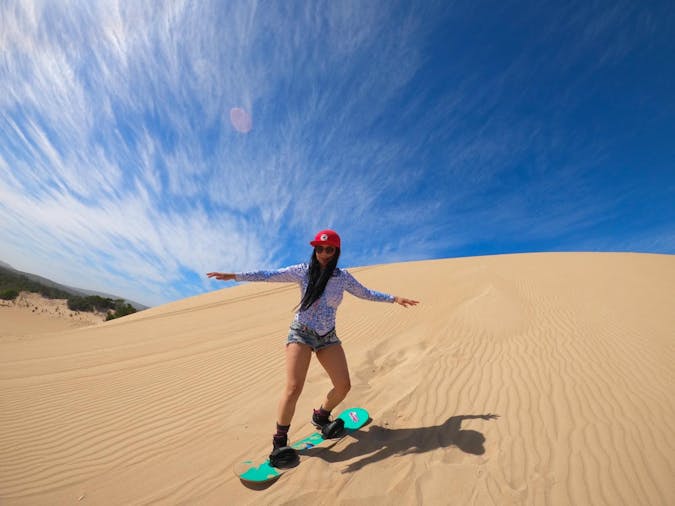 Sand Board Hire
Price from $50
Overview
Take advantage of Port Lincoln sand hills, hire a stand up or sit down board and go for a sand boarding ride. Climb the ever changing giant dunes and enjoy the panoramic views and then reward yourself with an adrenaline rush race back down.
This is for the whole family and an easy way to wear the kids out!!
Sand boarding is a perfect half or full day activity for families, backpackers , adventure seekers and will create memories for a lifetime. Self guided and no 4wd needed.Contact us for the best locations.