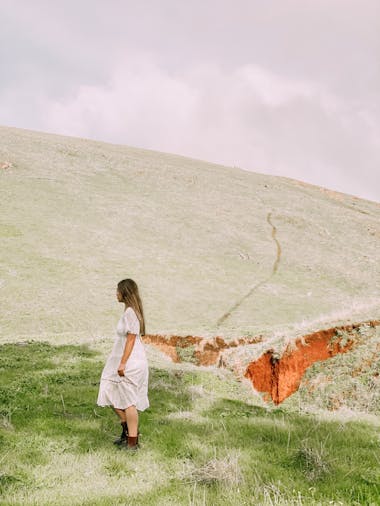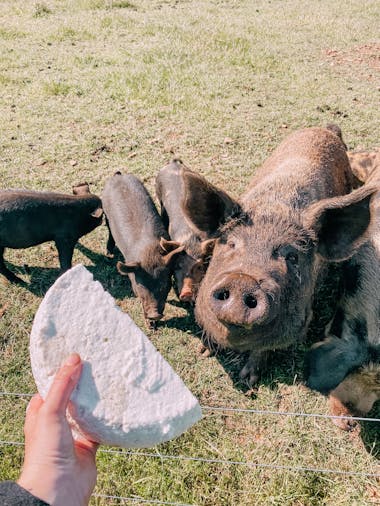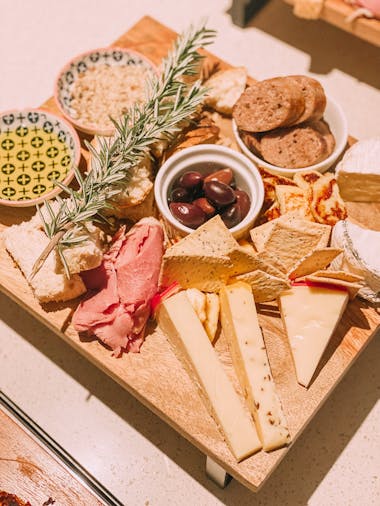 Afternoon Farmer
Price from $75
Overview
Walk down to the billabong!

Dean will guide you on a walk down to the billabong. Observe the amazing scenery and soak up the history behind Lessismore Farm. After walking down to the billabong the real challenge begins of walking back up the hill! Don't worry if you cannot quite tackle the hill, there is transport up the hill if required. Take in the breathtaking view across the Gulf. This walk will take approximately 45 minutes to an hour.

Get your hands dirty!

Roll up your sleeves and learn how to make butter and damper from Fleurieu Milk cream.

Feed the animals!

Whilst your amazing butter and damper is cooking it is time to feed the animals! Firstly, meet the Lessismore Farm birds.
Next, spend some time with our entertaining pigs. Look out for the few mischievous piglets running around! Last but not least, feed the cows and hand feed our quirky sheep.

Feed you!

Head back to the tasting deck where warm damper and freshly made butter await with a complimentary drink. Even better is the generous local tasting platter filled with Lessismore Farm products and other locally sourced goodies. Enjoy the views whilst you enjoy your food!