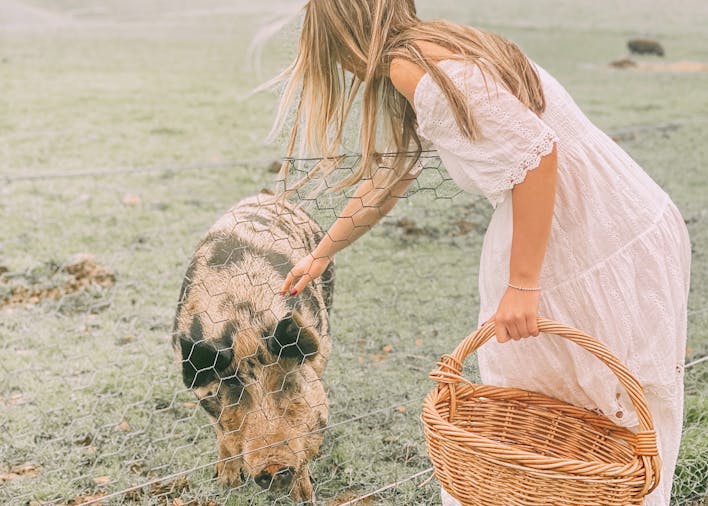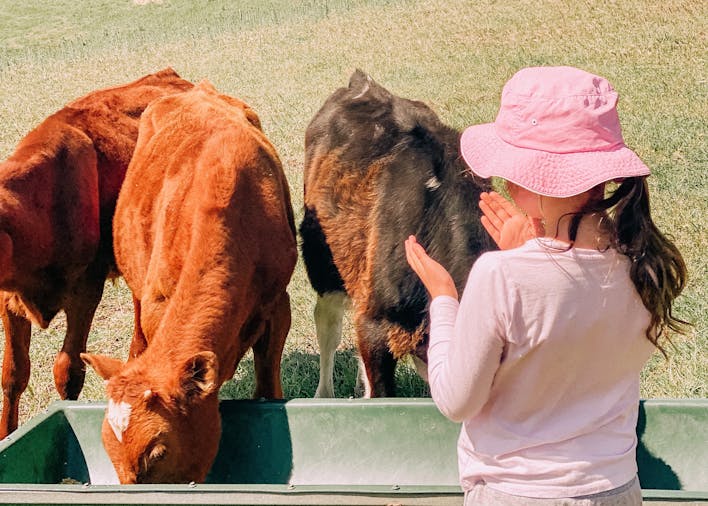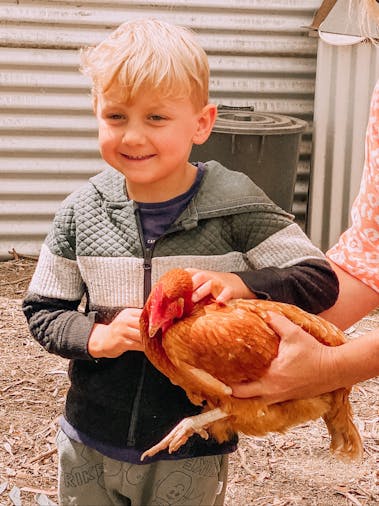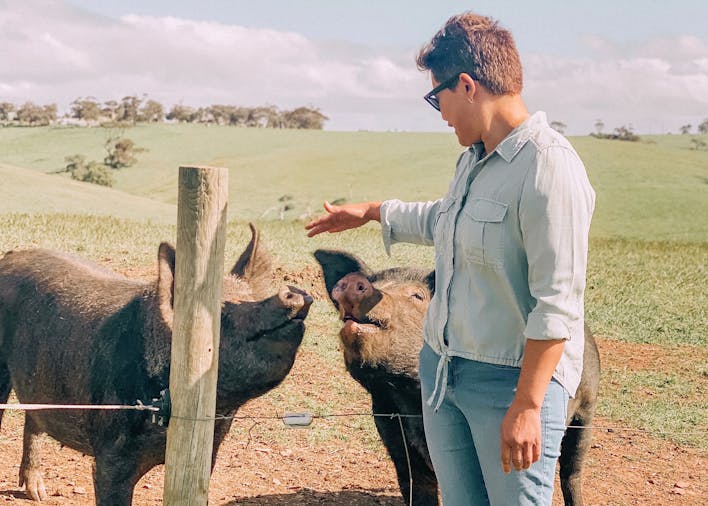 Feeding Time
Price from $30
Overview
Get your hands dirty!

Roll up your sleeves and learn how to make butter from Fleurieu Milk Company cream as well as make damper using buttermilk.

Feed the animals!

Whilst your amazing butter and damper is cooking it is time to feed the animals! Firstly, meet the Lessismore Farm birds including chickens, guinea fowl and heritage breed chickens. Next, spend some time with our entertaining pigs; George, Bella, Ginger + Spot. Look out for the few mischievous piglets running around! Last but not least, feed the cows and hand feed our quirky sheep.

Feed you!

Now it is time to feed you! Head back to the tasting deck where warm damper and freshly made butter are sure to please. Enjoy the views whilst you enjoy your food!

Please note: these are a guide to activities at Lessismore Farm and can be subject to change depending on weather conditions. Please wear appropriate clothing and footwear. Children 3 and under free.