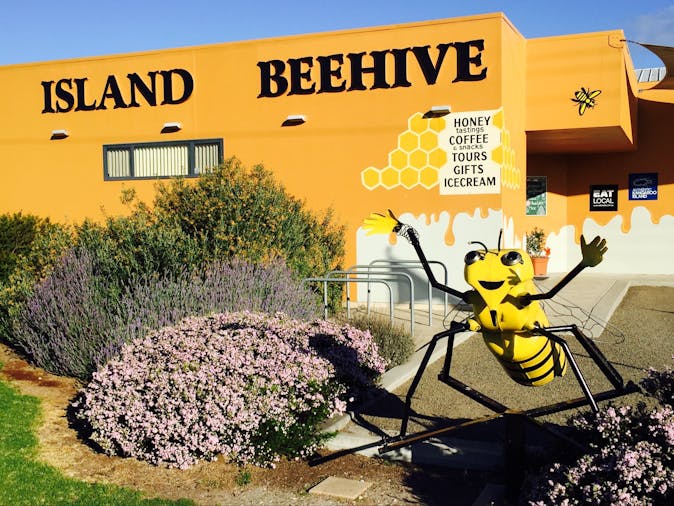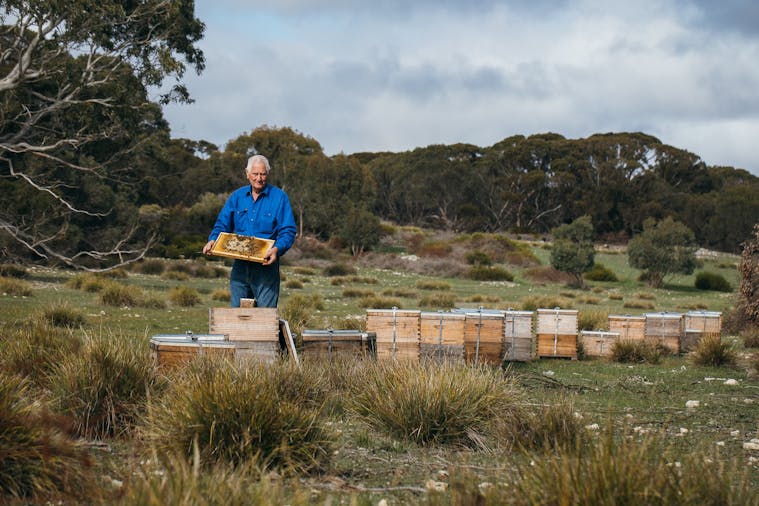 Overview
Island Beehive is a Tourist Centre on the outskirts of Kingscote, established by Peter Davis who is committed to the protection of the Ligurian Bee heritage. It has excellent facilities and is wheelchair friendly throughout.

Visit the shop for purchase Kangaroo Island honey with flavours unique to the island, bee products, beeswax candles, souvenirs, health products and local arts and crafts.

Take a guided tour to see the production factory where we extract and pack the honey produced by our bees, and learn about the Ligurian Bees. Kangaroo Island was declared a sanctuary for this docile bee in 1885 in order to protect the bee's purity. It is now the home of the purest strain of the Ligurian Honey Bee in the world.

Coach, group and after hours tours are available on request. Phone bookings are essential for group tours. Contact Island Beehive for current tour prices.

Island Beehive is very proud of its organic honey, which won "Best Organic Product" in the national, Audi sponsored, Vogue Entertainment plus Travel Awards announced in November 2005.