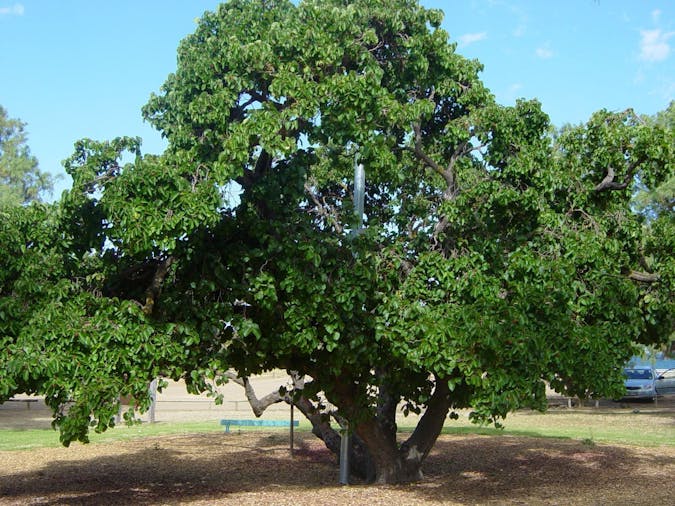 Overview
Old Mulberry Tree at Reeves Point is a tree located at Reeves Point in Kingscote on Kangaroo Island. The tree, which was planted as early as 1836, is associated with the first official European settlement of South Australia and is considered to be the oldest surviving fruit tree in the state.

Due to its historical significance, the mulberry tree at Reeves Point is considered to be a living testament to the tenacious spirit of the early pioneers of South Australia.

Visitors to the historic site will see that the old tree has been propped up by a support system of cables and poles.
Features