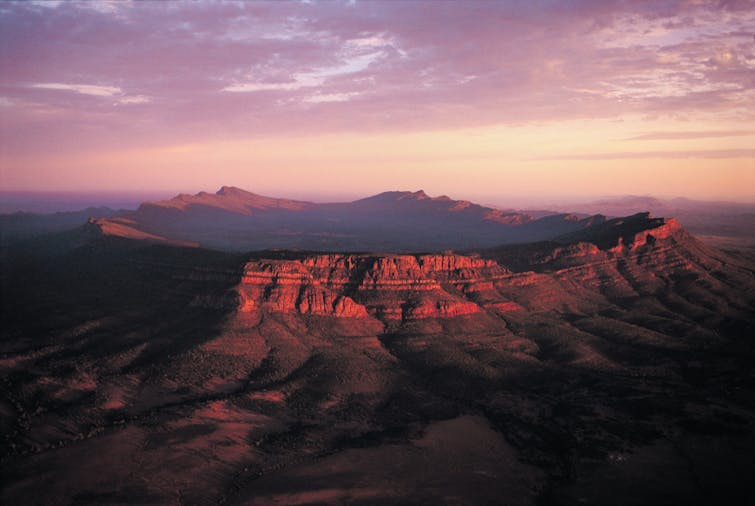 7 Day Flinders Ranges Pack-Free Walk - Life's An Adventure
Price from $3695
Overview
The Flinders Rangers in outback South Australia is a stunning land of contrasts with its striking centre the enormous crater like amphitheatre known as Wilpena Pound over 100 kilometres wide.

This ancient and dramatic landscape features spectacular rocky gorges, towering cliffs, impressive fossil remains and red weathered peaks over 600 millions years old.

This seven day Pack-Free Walking tour has been carefully designed to showcase the highlights and the best walks of the Flinders Ranges including Wilpena Pound, part of the Heysen Trail, Brachina Gorge as well as giving guests the opportunity to learn about the Flinders Ranges epic geological story.