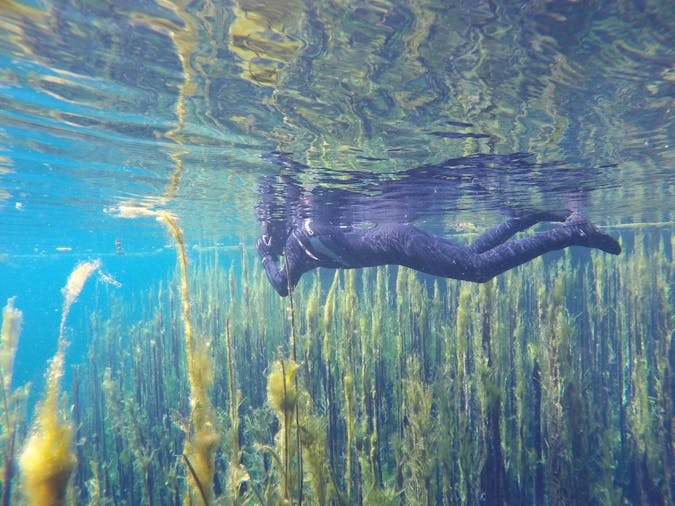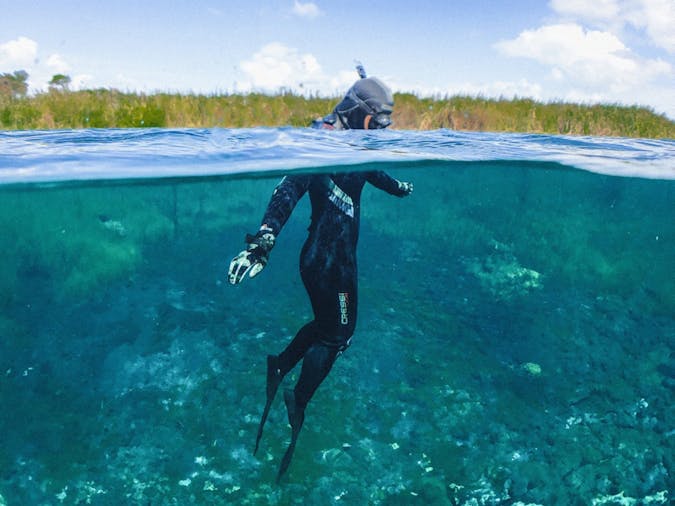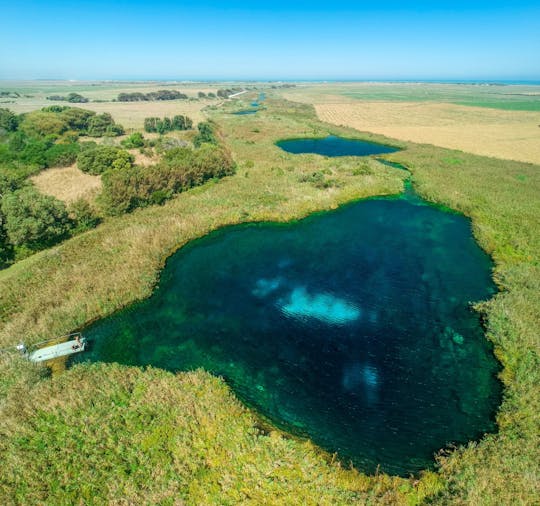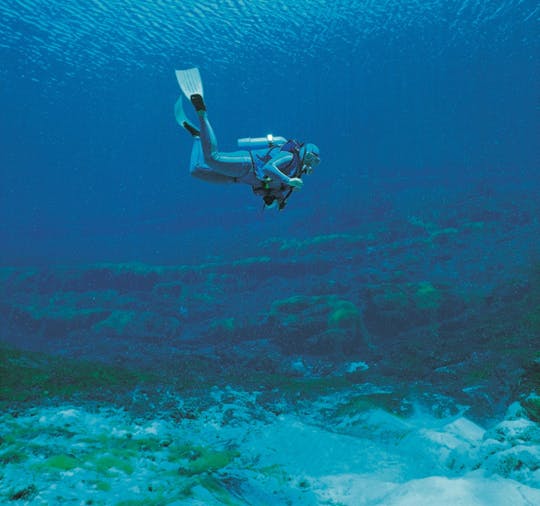 Ewens Ponds Conservation Park
Price from $13.00
Overview
Imagine snorkelling in an underwater garden teeming with aquatic life and leafy green plants. Bring your goggles, mask and flippers to Ewens Ponds, 10 kilometres east of Port MacDonnell and you can.

Ewen Ponds Conservation Park consists of three large freshwater springs, each around 10 metres deep, interconnected by a series of shallow channels.

Unlike Piccaninnie Ponds Conservation Park, famous for its underwater caves, the star attraction here is its incredible visibility up to 80 metres.

In the remarkably clear waters you can spot aquatic life such as rare Ewens Pygmy Perch, galaxias and native fish hovering near the surface.

While in the ponds, look for the tell-tale bubbling of the water, revealing the source of its underground freshwater spring.

With the water temperature a chilly 10-15 degrees, each snorkeller must wear a full length wet suit, fins, face mask and snorkel.

Ewens Ponds are closed annually for snorkelling and diving from 1 September to 30 November (inclusive).
Price
From $ 13.00 to $ 16.00
1 hour snorkelling/dive session. Adults $16 Concession $13 A maximum of two sessions per person, per day. Must enter at the first pond and exit at the third pond. Safety requirements apply. Contact the National Parks and Wildlife Service Mount Gambier office on (+61 8) 8735 1177 for full details.