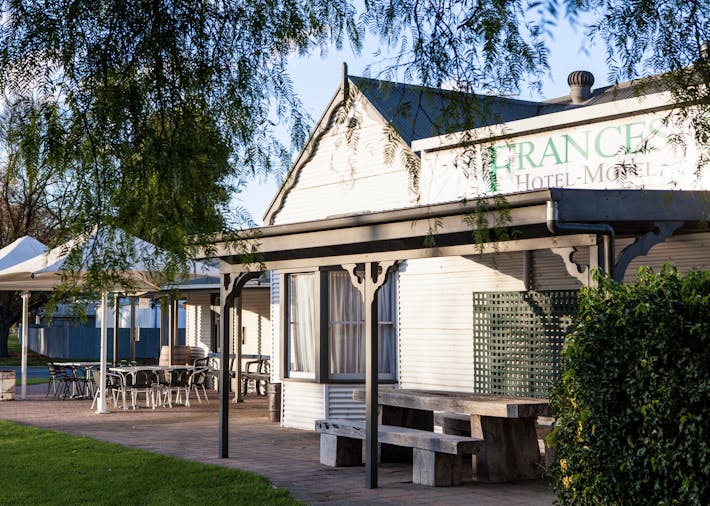 Overview
Take the back road and discover Frances on the border of South Australia and Victoria.

Self sufficient travellers can setup at the Frances Recreation Reserve.

The spacious Frances Recreation Reserve is the sporting and community hub. Visit on Saturday during Winter and experience the excitement of a local footy and netball game. Sit back in Summer and enjoy cricket or tennis.

Features include: oval, tennis courts, netball courts, club rooms, bowls club, War Memorial and toilet block. This is a community run facility which welcomes travellers. There is access to toilet facilities and some amenities. If you are staying at this site we encourage you to help keep it clean, and please visit and support the town.
Features