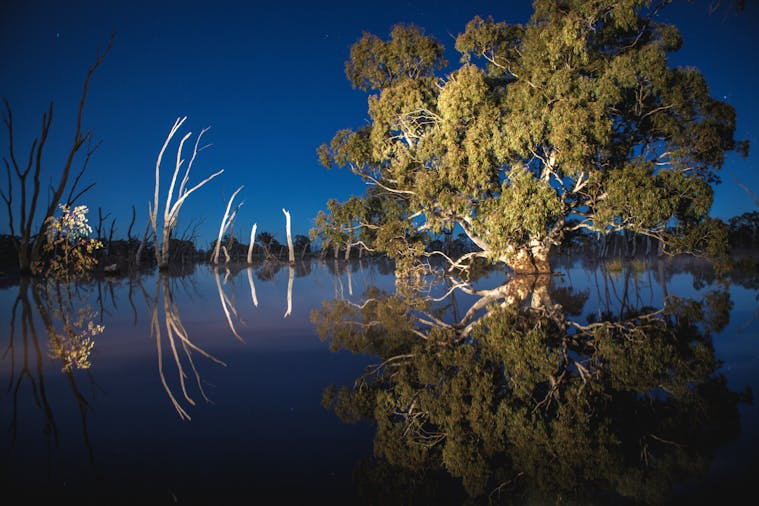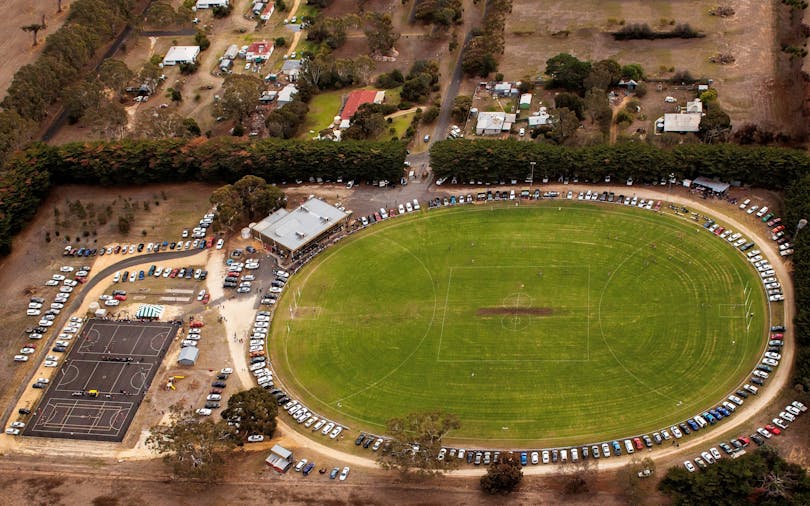 Overview
Travel the back roads and discover Kybybolite, a town with a rich agricultural history. It once housed an agricultural research facility that investigated pastures, sheep and dairying with far-reaching effects on those industries.

Lying astride the Victorian border nearby is Mullinger Swamp, with its huge, ancient gums, plentiful birdlife and waters to canoe or paddle (subject to seasonal conditions).

Adjacent to the swamp is the Limestone Coast's largest living red gum, standing about 50 metres high with a circumference of 11.6 metres. The tree is believed to be between 800 and 1,000 years old and much of the base is hollow – in past times used as a change room for bathers!

The spacious Kybybolite Recreation Reserve is the sporting and community hub. Visit on Saturday during Winter and experience the excitement of a local footy and netball game. Sit back in Summer and enjoy cricket or tennis.

The gates to the Reserve were erected in memory of those who served in World Wars One and Two.
Features