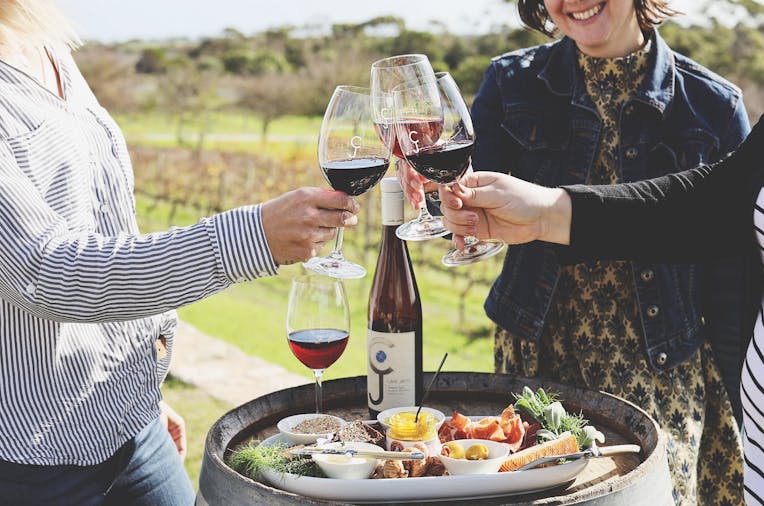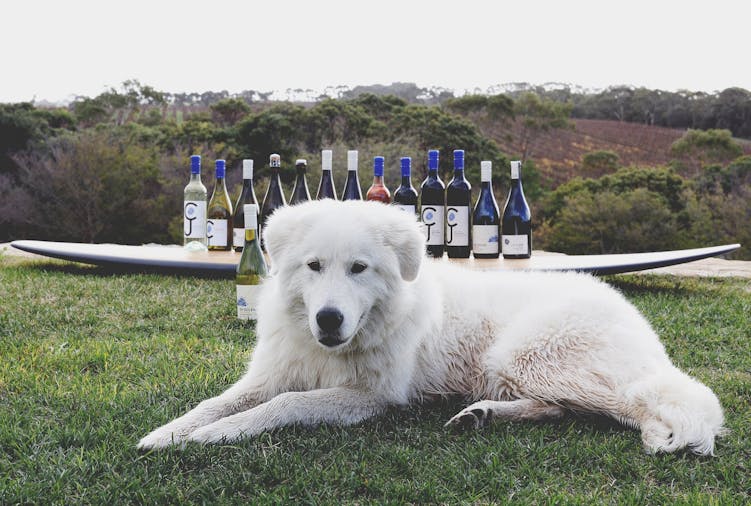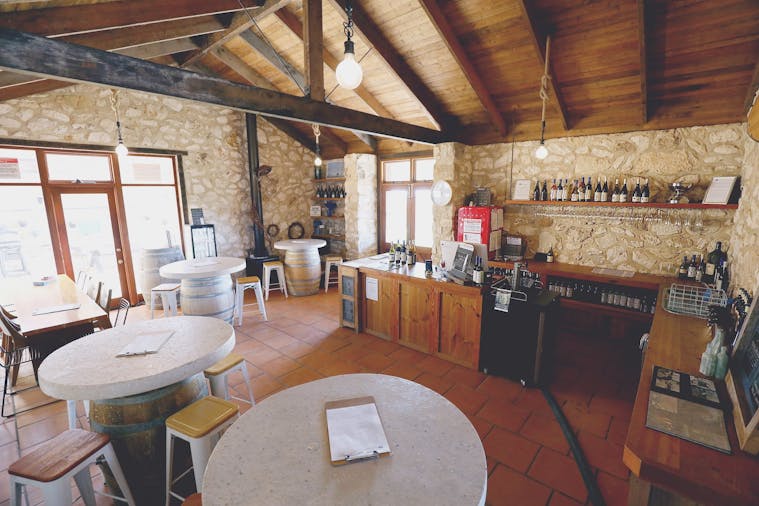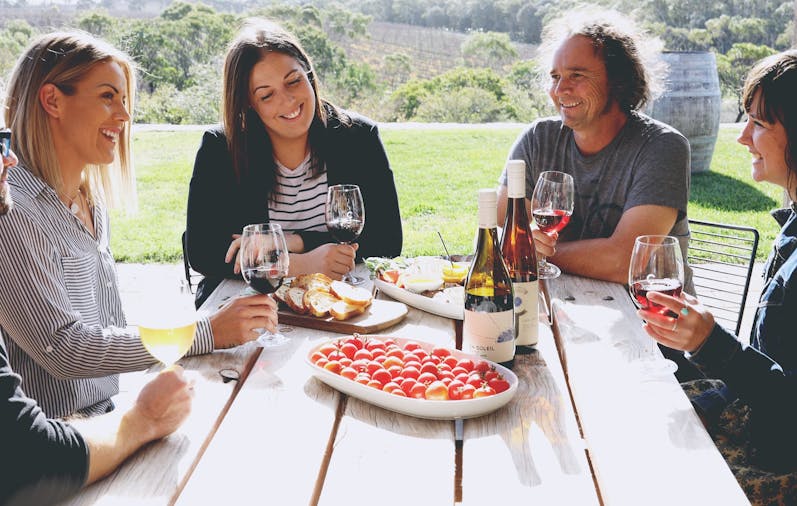 Overview
Cape Jaffa Wines: a hidden gem on the Limestone Coast, focusing on sustainability and serving Bio Dynamic wines with delicious local produce platters overlooking the vines.

Grab a picnic blanket, set the kids up with some games on the lawn, sip on delicious wines, nibble on local produce and have a laugh with delightfully friendly staff while learning about the beautiful place we call home.
View the barrel halls carved into the limestone ridge, groovy egg-shaped fermentation vessels, sample wines made a little differently and wander through the bio dynamic veggie patch (possibly bumping into a chatty gardener).

A rustic cellar door constructed from paddock rock and reclaimed timbers sitting atop a limestone ridge just 25 minutes from Robe and 15 minutes from Kingston SE.

A Brewhouse (Loophole Brewing Co.) is located on site and their award-winning beer can be also be tasted and/or purchased at the Cape Jaffa Wines cellar door.