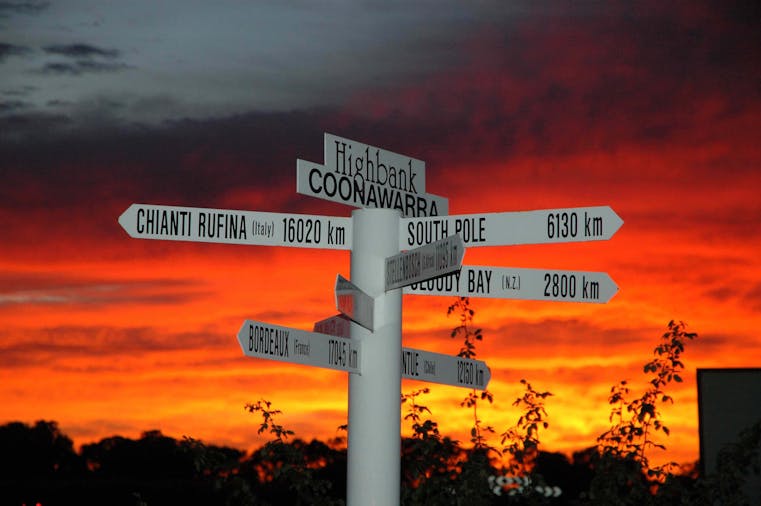 Overview
Highbank's vines are grown without the use of chemical herbicides or insecticides, and have been farmed according to organic principles for more than 35+ years.

The family vineyards are located only on the highest banks of terra rossa soil, overlaying the cigar shaped limestone ridge of the renowned Coonawarra wine region.

Owners Dennis and Bonnie Vice believe, as custodians of the land, that it is their responsibility to farm it carefully, harvesting the fruit gently and nurturing the wines, with as little intervention as possible through a very natural wine making process.

If you want to get a taste of the Highbank wines, you need to phone in advance as the cellar door is only open by appointment. And plan to stay a while and soak up the experience at Highbank's romantic vineyard accommodation Honeysuckle Rise.

Honeysuckle Rise, just off the central Coonawarra Riddoch Hwy Highbank vineyard property is surrounded by very old gum trees, grape vines, and offers two different accommodation options: the spacious Cottage or the two-level Villa, which has a spacious upstairs suite and picturesque views.

The Villa has a commercial kitchen, making it popular with visiting chefs and would-be gourmet cooks.