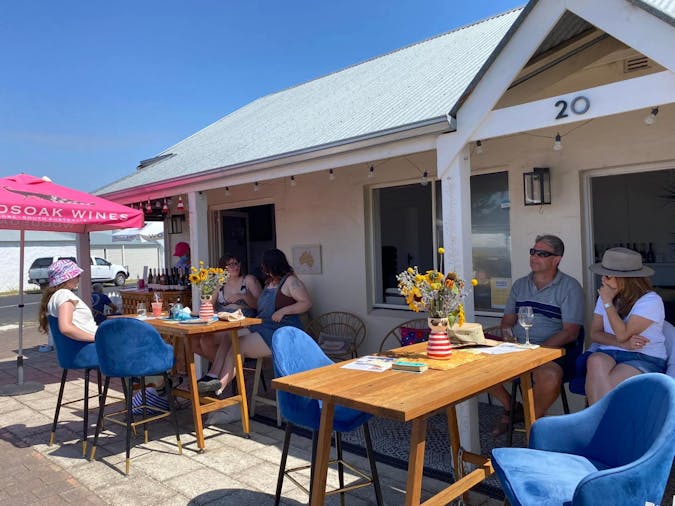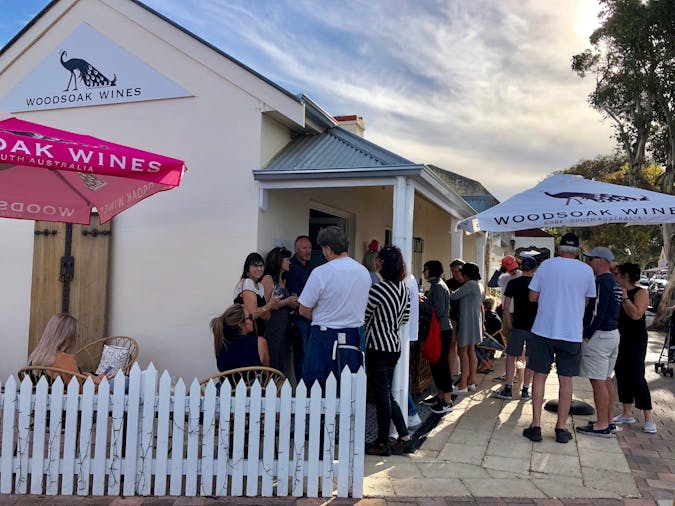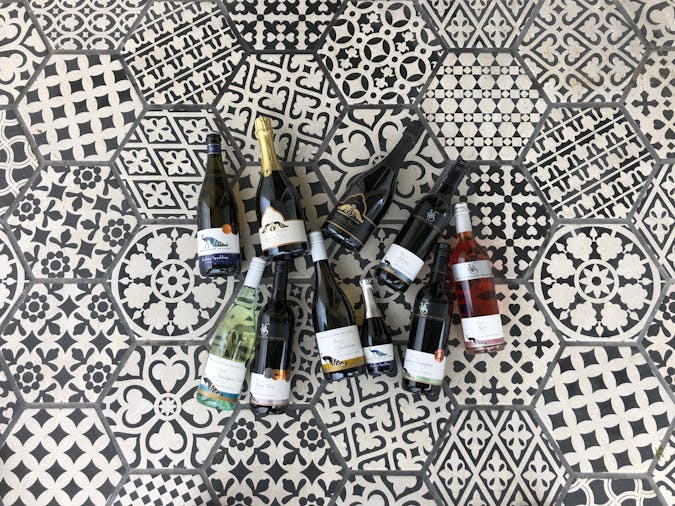 Overview
Woodsoak Wines Cellar Door is centrally located in the main street of the stunning coastal town of Robe.

Surrounded by the cafe and retail scene, join this boutique family operated business in their quirky and relaxing courtyard where you can taste wine, buy a glass or bottle and enjoy a plate of samosas or pakoras with friends.

Bring your own fish and chips or other fare and they'll pair it with one of their range of 10 wines - Sparkling, Whites, Rose and Reds and two Methode Traditionnelle Sparkling wines – Blanc de Noirs and Sparkling Shiraz. There is something for everyone! The first three wines released were named after Will and Sonia's children: Vijay, Raj and Rani – once they ran out of children, they became creative with the names of the other seven labels, paying homeage to Sonia's Indian heritage.

Woodsoak Wine was born from Estate grown grapes grown on their Woodsoak property which has been in their family for 70 years. Six foot five inch Will has married his love of fine wine and Aussie farming traditions with the colour and vibrancy of Sonia's "Bollywood" heritage, incorporating the national bird of India, the revered peacock, as their emblem.