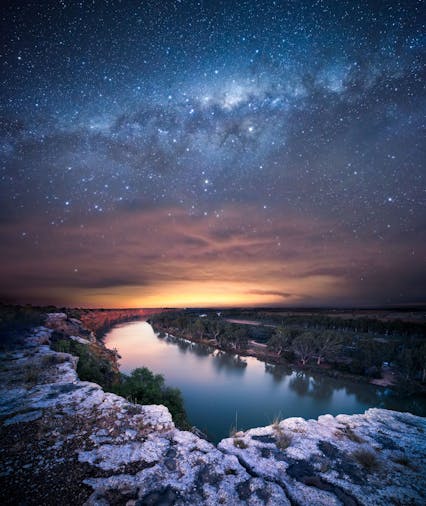 Big Bend By Night Dark Sky Night Tour
Overview
Their brand-new Dark Sky Night Tour is the perfect way to experience one of the world's most pristine areas of night sky, with uninterrupted views to the Milky Way and complete clarity above the Murray River and famous Big Bend Cliffs.

They've created an authentic outdoor bush experience to complement your incredible evening under the stars, so bring your camera and sense of adventure for a night like no other (they've even got telescopes you can borrow).

Whether you're an outdoors enthusiast, night photographer, stargazer, astronomer or simply someone looking for a unique experience in the untouched Australian environment, they know you'll be telling your friends about your night under the Mid Murray stars for years.

The minimum levels of light pollution in this area are ideal for an exceptional viewing experience.
After sunset, jump on board our comfortable, bush themed, open top carts and we'll take you to a countryside ample with space - located 12 kilometres from the Swan Reach Conservation Park, the centre of the Mid Murray Dark sky viewing area.

On this tour they will provide you with binoculars and telescopes, undercover sleeping area (bring your own swag), toilets and bushtucker breakfast in the morning.