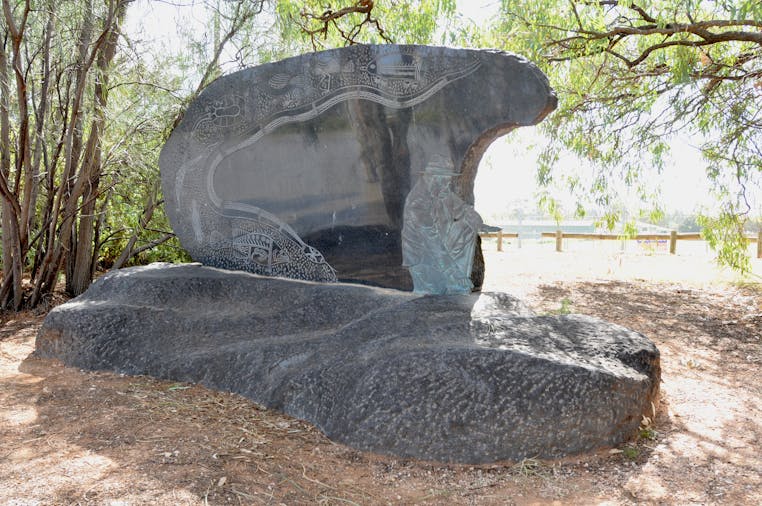 A Special Place For Jimmy James
Free
Overview
Jimmy James (the second) was a famous blacktracker, who belonged to the Pitjantatjara people. Jimmy moved to the Riverland in the 1940's and took his name from his (equally famous father-in-law tracker, Jimmy James).
Just a short amble from the Berri Visitor Centre, this living riverbank memorial honours Jimmy James who was able to 'read the bush like a newspaper'.
He worked with South Australian police on many matters, his most famous job was with Daniel Moodoo, another talented tracker, in 1966 where they travelled from Berri to find a nine year old missing girl in the Adelaide Hills, which they did successfully.
The monument is sculpted out of two large slabs of black granite which are finely polished and engraved with images of birds and animals- all part of Jimmy's spirit world.