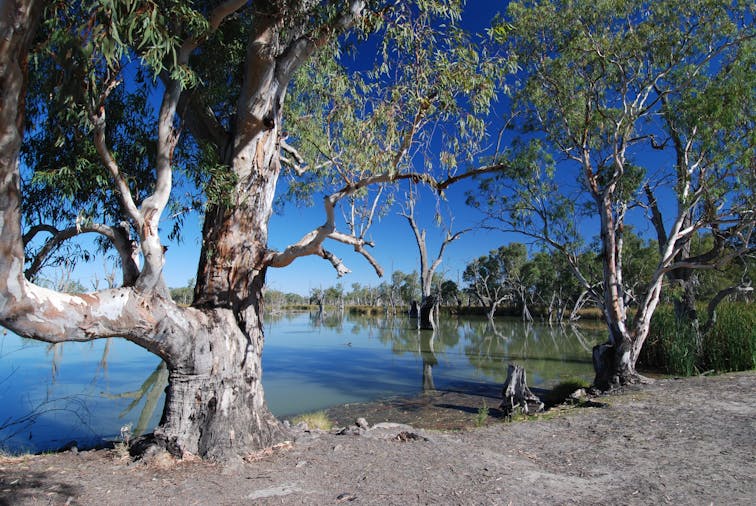 Loch Luna Game Reserve and Moorook Game Reserve
Price from $0
Overview
Loch Luna and Moorook Game Reserves consist of a range of water bodies including narrow creeks and shallow swamps.

The area contains a variety of environments that provide important habitat for many aquatic birds and mammals. Fishing, boating and enjoying the river are popular recreational activities.

Keep your eyes open for the Royal and the Yellow-billed Spoonbills. Listen out for the harsh call of the Darter as it regularly breeds in Loch Luna. Sea Eagles, Regent Parrots, Pelicans, White-faced Herons and many other birds inhabit the reserves. Kangaroos graze beside the creeks, and if you are quiet, you might be able to spot a water rat swimming along the edge of the reed beds.

Camping is allowed in the designated campsites located along the River and Chambers Creek.

Camping must be booked in advance of your stay.
Price
From $ 0 to $ 0